There is no translation available.
Name: Richard Zuschke

City: Salzweg

Country: Germany

Zip: 94121

Phone: +49 (0) 851 209 326 96

Email: info@zeuscats.de

Website: zeuscats.de
Expires 5/1/2020 • Renew
Problem with your listing? Email TICA
Disclaimer: The International Cat Association, Inc.® (TICA®) Does Not Endorse any of the breeders, products, or services on this page unless otherwise noted. Please read our Disclaimers.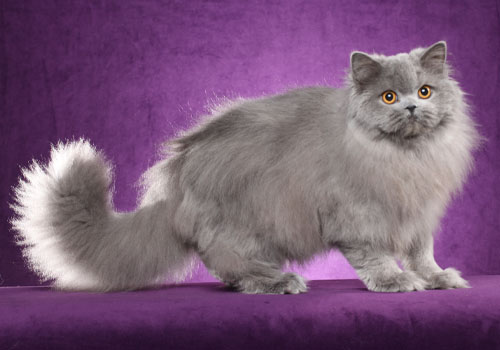 Accepted For Championship in TICA in 2009
---
---
Best of Breed: British Longhair

Click on thumbnails for larger image

Best British Longhair Of The Year
DIN'-DIN'SAZO K & S/WC


Color: Black Silver Shaded
Owner: Konstantin Kargaltsev
Breeder: K Kargalcev

Best British Longhair Kitten Of The Year
HOLLIE ANGELS SHELTER

Color: Black Tortie/White
Owner: K Kinowski/D Mapes And M Schuster
Breeder: Angela Slobodeniuc

Best British Longhair Alter Of The Year
EXCALIBUR ERNEST OF SEAWILLOW


Color: Blue
Owner: Sharon Arntt
Breeder: Pamela A Barrett

Sponsor: Monika Dany