There is no translation available.
Name: Sylwia Lane

City: Long Island

State: New York

Country: USA

Phone: (631) 522-3021

Email: solangeo1212@gmail.com
Expires 5/1/2020 • Renew
Problem with your listing? Email TICA
Disclaimer: The International Cat Association, Inc.® (TICA®) Does Not Endorse any of the breeders, products, or services on this page unless otherwise noted. Please read our Disclaimers.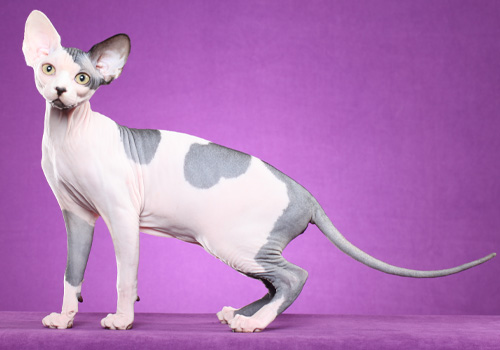 Accepted For Championship in TICA in 1979
---
---
Best of Breed: Sphynx

Click on thumbnails for larger image

Best Sphynx Of The Year
SCANTILYCLAD IN THE MIDNIGHT HOUR


Color: Seal Mink Tortie/White
Owner: Shauntay Burris/Kevin Kuhn
Breeder: Shauntay Burris

Sponsor: Linda Epp – Borya Sphynx

Best Sphynx Kitten Of The Year
SCANTILYCLAD I AM GROOT


Color: Red/White
Owner: Shauntay Burris/Kevin Kuhn
Breeder: Shauntay Burris

Sponsor: Linda Epp – Borya Sphynx

Best Sphynx Alter Of The Year
DESTYNYS DASHING AND DEBONAIR


Color: Black/White
Owner: Emily Greene
Breeder: Emily Greene