TICA News
February 2018 Issue
From the President's Desk:
A Message from TICA President Vickie Fisher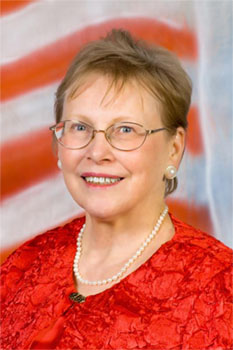 Hello TICA's world!
I hope you enjoy this newsletter and sharing all the fun (and fur) TICA had at the Meet the Breeds event in New York City a few weeks ago.
For the sixth year, TICA kept this popular event from "going to the dogs" by delighting visitors with our beautiful cats and activities for both big kids and little kids.
Please join me in extending a heartfelt thanks to our TICA Members and friends who attended, supported and represented our great Association at this prestigious event.
Mark your calendars for February 9, 2019 and plan to join us in showcasing our fabulous felines, once again, in New York!
For the sixth year, TICA's members were an integral part of the largest showcase of pedigreed dog and cat breeds in the world as they participated in AKC's Meet the Breeds.

The event, held last month during AKC and Westminster Kennel Club's Meet & Compete on Feb. 10, 2018 at Piers 92 & 94 in New York City, served as a great opportunity for TICA to educate animal lovers about pedigreed cats and reinforce their value in the lives of people from all backgrounds.

Thirty-five of TICA's breeds were represented as well as Household Pets and Therapy Cat volunteers from Pet Partners.

Dr. Katherine Maldonado Lytle, DVM MPH MS of Wisdom Health answered questions about feline genetics while Melain Rodriguez from ViaGen Pet; Marta Castelhano, DVM Director of the Cornell Veterinary Biobank; and Luanne M. Prosperi Stefanucci, from Cornell College of Veterinary Medicine

answered visitors questions about feline health.

Breeds were showcased in individual booths decorated to depict their country of origin and attributes as a family pet. The public were encouraged to meet, play with and learn about the unique qualities of each breed straight from the TICA member.

Participating breed ambassadors were given a booth that includes two larger than life cat cut-outs of their breed, a breed poster and a $100 booth stipend to help show off their breed and educate the public about the unique qualities of pedigreed cats.

TICA would like to thank the following Breed Booth Ambassadors and members who helped support each booth. Without your help the event would not have been a success.

Abyssinian - Breed Booth Ambassador Brenda Russo

American Curl & American Curl Longhair - Breed Booth Ambassador Wendy Wright Seigers

American Shorthair & American Wirehair - Breed Booth

Ambassador Mauren Kramanak

Australian Mist - Breed Booth Ambassador Kay Hanvey

Bengal & Bengal Longhair - Breed Booth

Ambassadors Anthony Hutcherson,

Cynthia Amaya,

Sophia Fernandez,

Vicki Jeffers,

Laurent Jaccard,

Mary Kimelman and

Kaitlynn McConnell

Cornish Rex - Breed Booth Ambassador Pricilla Alfred

Devon Rex - Breed Booth Ambassador Cheryl Nada

Donskoy - Breed Booth Ambassadors Kathryn Eden, Irene Carnes, Elizabeth Yu and Maritza Valentin

Exotic Shorthair, Himalayan & Persian - Breed Booth Ambassadors David & Francis Harshaw and Craig Sharpe

Japanese Bobtail - Breed Booth Ambassador Pricilla Alfred

Lykoi - Breed Booth Ambassador Cheryl Nada

Maine Coon & Maine Coon Polydactyl - Breed Booth Ambassadors Sharon Stegall and Genoa Shepley

Norwegian Forest - Breed Booth Ambassador Melissa Alexander

Oriental Longhair, Oriental Shorthair & Siamese - Breed Booth Ambassadors Susan Adler and Julie Keyer

Pixiebob & Pixiebob Longhair - Breed Booth Ambassador Jane Handelsman

Ragdoll - Breed Booth Ambassadors Claire Michaels and Cathleen Brennan

Savannah - Breed Booth Ambassador Janet Rohrbaugh

Scottish Straight, Scottish Straight Longhair, Scottish Fold & Scottish Fold Longhair - Breed Booth Ambassadors Paul &

Starla Harrison and Ellen Schneider

Singapura - Breed Booth Ambassadors Margo Hill and Gigi

Guerriero


Somali - Breed Booth Ambassador Janiss Garza

Sphynx - Breed Booth Ambassador Emily Green

Thai - Breed Booth Ambassador Emily Winfield

Toyger - Breed Booth Ambassadors Janet & Robert

Rohrbaugh

Household Pet - Breed Booth Ambassador Pam Mitchell

TICA would also like to thank the following Therapy Cat volunteers from Pet Partners:

Jackelyn Frost and her Ragdoll Gunther;

Kristen Fiani and her Ragdoll Manhattan;

Ellen Stock and her Siberian Colby Midnight; and

Jennifer Novick and her Siberian Blue.

TICA thanks all who participated and helped make this year's event so successful.

TICA Members Show New Yorkers What Pedigree

Cats

Are All About During

AKC's Meet the Breeds

TICA Bengal Booth Ambassadors

Wisdom Health discusses genomic screening tools available to TICA members

TCIA Junior Exhibitor Megan Jones teaches kids how to be responsible cat caregivers during TICA's Cat Care 101 lesson




Brownes from the Girl Scouts of Greater New York enjoying TICA's World of Cats

Taking the PURRfect Selfie in TICA's Photo Booth

Cats demonstrate their agility skills

Showing some love to the Japanese Bobtail

Excited to touch a cat as beautiful as the Bengal




Kitty CATure Fashions compliments of Emily Greene

Learning about the Abyssinian breed

Even AKC's Bailey the Beagle stopped by to see TICA's Wold of Cats

TICA Unveils Two New Kids Programs

In TICA's continued effort to introduce our World of Cats to kids and young families, TICA unveiled two new programs last month during AKC's Meet the Breeds.

TICA's Girl Scout badge program and Cat Care 101 lessons were developed to teach kids and young families about the responsibilities of sharing your life with a cat.

Over the past year, TICA forged a special relationship with The Girl Scouts of Greater New York to create a Responsible Cat Ownership badge program. More than 75 badges were earned during the Meet the Breeds event by Girl Scouts, Brownies and Daisy's who completed TICA's other new lesson program, Cat Care 101.

During the lessons kids learned how to choose the best cat for their family and the responsibilities that go along with sharing their lives with a feline. During the 15-minute lesson, kids gained hands-on experience by practicing how to groom and care for a cat on plush kittens. Upon completion kids received a Cat Care Basics certificate and glitter tattoo and Girl Scouts were given their Responsible Cat Ownership badge to add to their uniforms.

In addition to introducing the Cat Care 101 lesson and Girl Scout badge program, TICA hosted other family-friendly feline activities including a special runway show of Kitty-CAToure fashions by Emily Greene, a PurrFect Feline Selfie Photo Booth, cat-themed tattoos for kids and feline agility competitions.

For more information on TICA's Cat Care 101 lessons or how to start working with your local Girl Scouts to enact a Responsible Cat Ownership badge program please contact Christina Duffney-Carey at

This email address is being protected from spambots. You need JavaScript enabled to view it.

.

TICA Recognizes Sleepypod with Endorsement of Excellence Award

Recognized for providing safe and healthy alternatives for our cats TICA bestows its newest Endorsement of Excellence Award to

Sleepypod

.

"Busy TICA cat-owners demand products that are not only versatile but also exceptional enough to safeguard the pets that mean so much to us," said TICA President Vickie Fisher. "Whether in the car or plane and everywhere in between, Sleepypod has created a line of innovative, well-designed and functional products with features known to keep your cat protected and relaxed."

From the crash-testing of the Sleepypod's line of mobile pet beds to the use of FDA food grade BPA-free silicone in the Yummy Travel Bowls, careful attention to every detail has been placed into each product. Bold and functional, Sleepypod products have won numerous awards and praise from veterinarians, pet industry experts and the media, including being named to the Metropolitan Home "Design 100" alongside iconic products like the iPhone and the Smartcar.

Dr. Elsey's Shows Kids How to Have Fun at TNCC TICA International Show

Dr. Elsey's held a number of kid-friendly events during The New Culture Club's TICA International Show on January 26-27 at the Holiday Inn Airport in Portland, OR. Among them:

Dr. Elsey's challenges kids to a friendly "Scooper Competition" with the opportunity to become "Certified Litter Box Technicians"

Kids took PURRfect Selfies in Dr. Elsey's Photo Booth.

An Update from the WINN Foundation

Cures4Cats Design Contest Winners:

Teresa Keiger

of Greensboro, NC

is the first place winner in Winn's

Cures4Cats Design Contest. Her design is called

"Leaping Cat". Winn's "Special Mention"winner is Alyssa Moore, a 7th grader from Utah, who submitted a special drawing surrounded by multiple cat photos. Both entries will be used as promotional images for Winn's 50th Anniversary and Cures4Cats Day event.

Loving Legacy Tip: Have you made provision for the care of your pets in the event of your death? All 50 U.S. States now allow "pet trusts" to care for pets. Your lawyer can advise of you about the laws and limitations in your state. There are, however, general considerations you should discuss with your lawyer.

Pet trusts provide for animals who are alive at the time of your passing and end when the last pet dies. Unless an animal has special needs, or is treated differently than your other pets, it may be best to describe your pets generically. The pets you own today may not be the same pets you have when the trust is needed.

Your pets will need a caretaker. This person will have physical custody of your pets and will be responsible for their day-to-day care. It is important that the person named be willing to accept this responsibility. Ask first before naming someone. You should also name alternates to succeed the caretaker if they become unable or unwilling to serve.

You will also need a Trustee or other person to monitor your money and assure your wishes are being met by the caretaker. Having two different people, one as caretaker and one to distribute Trust money, provides checks and balances. Again, it is best to prepare for successors should the need arise.

Eat, Drink and Make a Feline Friend: Cat Cafe's Continue to Grow in the U.S.

Cat cafés started in Taiwan in the 1990s due to small apartment sizes and landlords who didn't allow pets. Since then the trend has spread throughout the world, including cafés in Japan, Korea, Austria, Spain, Hungary, Germany, France, the U.K., and, over the past three years, they have been growing in popularity in the U.S.

Coffee, tea and an assortment of pastries are typically sold at each café with the opportunity to play with adoptable cats in a separate area from the restaurant. Patrons pay a separate cover fee for a set amount of time spent in the cat lounge and are instructed to remove their shoes and grab a cat toy as they enter.

Most of the cats are strays or abandoned and are up for adoption. Customers are often people who can't have cats of their own for various reasons or are those considering getting a cat from either a breeder or a shelter. The home-like environment allows patrons to interact with cats before making the long-term commitment to adopt.

The cafés improve the lives of shelter cats by placing them in an environment where they have space to run around, people to interact with, and places to hide all day instead of having to live inside cages. The increased exposure the cats are given in each café also increases the likelihood of being adopted.

"Shelters often keep cats cramped into small spaces that aren't very engaging, leaving those up for adoption fearful, depressed and angry," said Courtney Hatt, founder KitTea Cat Café in San Francisco. KitTea and other cat cafés give cats the ability to feel comfortable, confident and show that they are socialized, as if they were in a real and nurturing home, which increases the odds for a successful and lasting adoption."

While cat café's are growing throughout the U.S., TICA highlights the following 10 you should check out when in the area:

Cafe Chat l'heureux (Montreal, Canada)

In addition to offering catering services, the cafe is an education place where one can find information about felines and shop selected products by Educhateur.

Cat Town Cafe (Oakland, CA)

Having helped more than 1,400 cats, Cat Town Café offers cat lovers the opportunity to mingle with up to 20 free-roaming adoptable cats while sipping some of Oakland's best locally-brewed coffee.

Colony Cat Cafe (Pittsburg, PA)

Serving as a coffeehouse and lunch spot by day and wine bar by night, Colony Cat Cafe's "cat loft" that's always open.

Crumbs & Whiskers (Washington, DC & Los Angeles, CA)

Claiming 234 adoptions, Crumbs & Whiskers offers coffee and pastries as well as cat-themed clothes, accessories and coffee mugs in two locations.

KitTea Cat Cafe (San Francisco)

In addition to coffee, tea and pastries, KitTea Cat Café also offers yoga with cats and movie nights on their big screen surrounded by adoring rescue cats.

Meow Parlour (New York, NY)

Offers cat-shaped linzer tarts, macarons and other fun munchies and beverages as well as 'Cat Comedy Night' and 'Yoga & Kitties' classes.

Pirringtons Cat Lounge (Portland, OR)

Hang out with adoptable cats while sipping beer & wine produced in the Pacific Northwest. They also have a separate café area with windows looking into the lounge for those with allergies but still love cats.

The Cat Cafe (San Diego, CA)

Offers a full selection of coffee drinks, featuring espresso drinks from Café Virtuoso and drip coffee from West Coast Coffee Roasters.
Get Social with the world's largest genetic registry of pedigreed cats.
This email address is being protected from spambots. You need JavaScript enabled to view it.
|
http://www.tica.org
306 E Jackson
Harlingen, TX 78550