There is no translation available.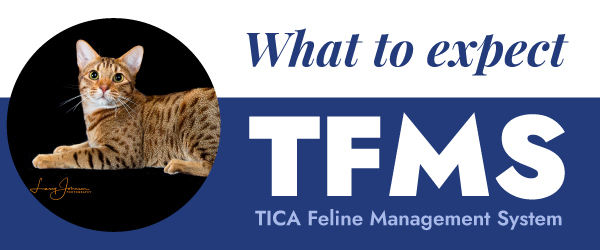 The new TFMS platform will help TICA clients work more efficiently and accurately by moving to a modern platform that allows TICA to respond to customer needs and reduce turnaround times. Read a recent update from TICA President Vicki Jo Harrison.
Can I use PayPal instead of the TFMS Shopping Cart?
A. The TICA Shopping Cart was created in TFMS to allow customers to add items to their cart and checkout instantly with a single transaction, eliminating the need for TICA's Executive Office (EO) to match payments to work request. Payments made directly to PayPal, rather than going through the TFMS shopping cart, creates additional work for the EO and increases the time it takes to process your request.