There is no translation available.
Name: Melissa Ryan

City: Valentines

State: Virginia

Country: USA

Phone: (848) 210-5989

Email: melissaryan131385@yahoo.com

Website: www.lykoikitten.com
Expires 5/1/2020 • Renew
Problem with your listing? Email TICA
Disclaimer: The International Cat Association, Inc.® (TICA®) Does Not Endorse any of the breeders, products, or services on this page unless otherwise noted. Please read our Disclaimers.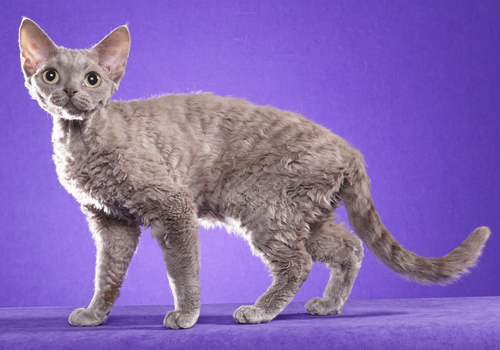 Accepted For Championship in TICA in 1979
---
---
Best of Breed: Devon Rex

Click on thumbnails for larger image

Best Devon Rex Of The Year
JOBARA PRINCSSBRIDE OF CURLYDOLL/CF


Color: Black Silver Mackerel Tabby
Owner: Dolly Chamness
Breeder: Barbara Irie/Jade Kleider

Sponsor: Robin French

Best Devon Rex Kitten Of The Year
FACEHUGGERS WHIMSY


Color: Chocolate Classic Tabby
Owner: Lyssa Paull
Breeder: Honey Gilmore/Charles Haynie/Lyssa Paull

Sponsor: Like mother, like daughter, Congrats from Molly!

Best Devon Rex Alter Of The Year
TIANTANG ANIUNIU


Color: Black
Owner: Shengkai Chen
Breeder: Xin Min