There is no translation available.
Name: Gary Hoffman

Address: PO Box 114

City: Medina

State: Washington

Country: USA

Zip: 98039

Email: g-d-hoffman@msn.com
Expires 5/1/2020 • Renew
Problem with your listing? Email TICA
Disclaimer: The International Cat Association, Inc.® (TICA®) Does Not Endorse any of the breeders, products, or services on this page unless otherwise noted. Please read our Disclaimers.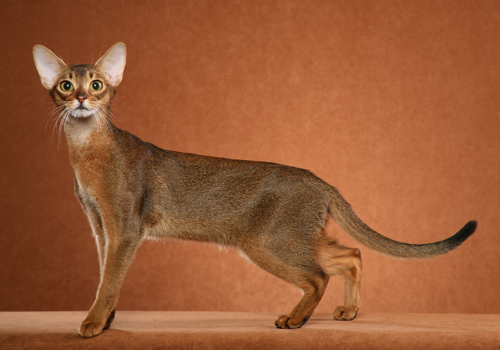 Accepted For Championship in TICA in 1979
---
---
Best of Breed: Abyssinian

Click on thumbnails for larger image

Best Abyssinian Of The Year
ABYSAINT TIBET OF PIERREMONT

Color: Blue Ticked Tabby
Owner: Donna Maddox
Breeder: Oscar Daza

Best Abyssinian Kitten Of The Year
DIFFERENCE'S OURAGAN OF CATZANOV/LO

Color: Blue Ticked Tabby
Owner: Bernard Clerque/Fabienne Kletzky
Breeder: Valerie Fabing

Best Abyssinian Alter Of The Year
RULISSA INTO THE MYSTIC

Color: Ruddy Ticked Tabby
Owner: Barbera Martinec/R. Snow/C. Batt
Breeder: Ruth Snow/Colleen Batt/C. Snow