Tietoja

Kategoria:

Events

Osumia: 1163
There is no translation available.
Virtual Exhibit Hall
This interactive virtual exhibit hall will offer many interactive elements and upgraded features. Attendees will be able to navigate to each booth using the interactive floorplan or sorting by company name, product/service category, logo, or search button. The virtual exhibit hall will be "open" and have live hours during the 4 conference days of October 3 and 4 and 24 and 25. The virtual exhibit booths will be available for attendees to view at any time over a 3 month period.
Please note: The AAFP does not endorse the products or services of the companies that exhibit.
Current Exhibitors
As of July 22nd, 2020
Addison Biological Laboratory, Inc.
American Board of Veterinary Practitioners (ABVP)
Antech Diagnostics & Imaging - Sound
Banfield Pet Hospital
BCP Veterinary Pharmacy
Blue Natural Veterinary Diets
Boehringer Ingelheim
Ceva Animal Health
Clipper Distributing Company, LLC
Companion Animal Health by LiteCure, LLC
Companion Design
Covetrus
Cubex
Dechra Veterinary Products
DMS Laboratories, Inc.
Doctor Multimedia
DVM Solutions
Elanco
Elsevier
Emeraid-Lafeber
Germedusa
Hill's Pet Nutrition, Inc.
IDEXX Laboratories
MEDCO Instruments Inc.
Meds for Vets Compounding Pharmacy
Merck Animal Health
MDS Incorporated
Morris Animal Foundation
National Association of Veterinary Technicians in America (NAVTA)
Nationwide Pet Insurance
Norbrook Inc.
Nutramax Laboratories Veterinary Sciences, Inc.
petMAP
Purina Pro Plan Veterinary Diets
Royal Canin
SelenBio Dental
Snyder Manufacturing Company
Specialty Veterinary Pharmacy
The International Cat Association, Inc. (TICA)
The National Kitten Coalition
VetStem Biopharma
Vet-Ray by Sedecal
Wedgewood Pharmacy
Winn Feline Foundation
Zoetis
Tietoja

Kategoria:

Events

Osumia: 0
There is no translation available.
The School of Veterinary Medicine at the University of Pennsylvania is planning an online Cat Breeders Symposium on October 10, 2020 via Zoom.
An exciting line-up of speakers is planned. The price will be $75 per person and you will receive a secure link the day before the Symposium. The talks will be recorded and made available to the attendees after the event.
Many TICA members remember the first Feline Genetics Conference held by Penn Vet in 1998 and can vouch for the quality of that event. Heather Lorimer remembers meeting Urs Giger for the first time and Anthony Hutcherson spent a great deal of time discussing tabby patterns with Eduardo Eizirk. Trivia time: Heather Lorimer, Nikki Crandall-Seibert, and Lorraine Shelton were roommates for that conference. See complete details of the Cat Breeders Symposium, including topics, speakers and a schedule of events.
Tietoja

Kategoria:

Events

Osumia: 2682
There is no translation available.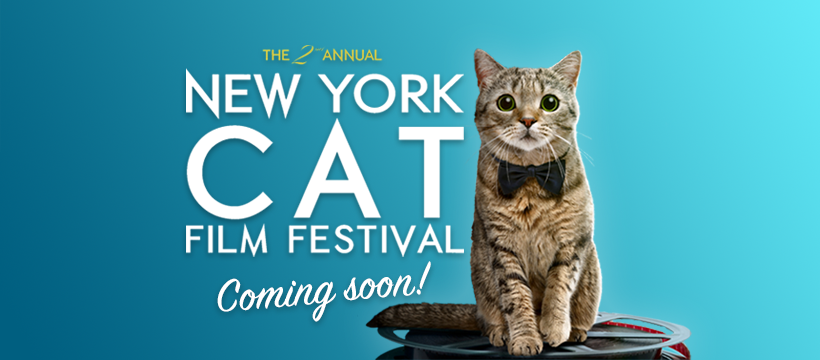 The annual Cat Film Festival™ is a philanthropic celebration through film of our relationship with the mysterious felines who share our world.
After a New York City premiere every November, this collection of short films travels to dozens of cities nationwide, benefitting a local animal welfare group that works on behalf of kitty cats.
Currently suspended due to pandemic. Visit site for coming updates.