There is no translation available.
From the President's Desk: A Message from TICA President Vickie Fisher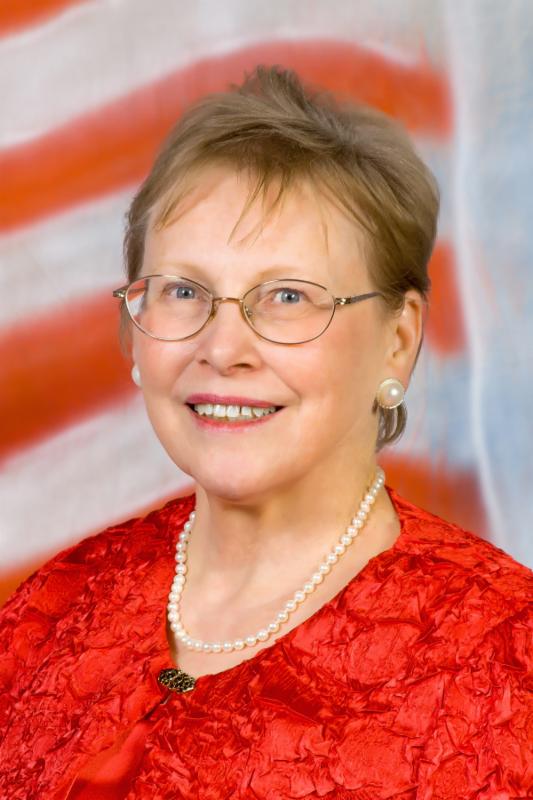 Results are in from the Communications Survey we ran last month. The survey was a huge success, with more than 1,255 responses spread out evenly from most TICA regions. Thank you to all who responded. We value your opinion and feedback to help us make TICA the best it can be.

The majority of respondents were relatively new members, with 42% of you indicating you've been members for 1-5 years, while 32% indicated you've been members for 11 or more years.

Most of you (57%) indicated you receive communications from TICA once a month, which you said is about the right amount, and that you would like to receive information via email. The overwhelming majority stated they receive/read the Trend 66% and TICA e-newsletter 55%.

Most of you said you want more "meat" and less "fluff" in your communications, meaning more stories on feline scientific/genetics (73%) more in-depth profiles of breeds (55%), feline welfare (45%). We heard you, and beginning with this issue, we started a regular genetic column (see TICA's Genetics Corner) and are planning to add more in-depth profiles and stories on feline welfare in future issues. And we are working on a special quarterly "technical" newsletter devoted to breeding issues, testing, research and genetics. We've also added updates from TICA regions and will be starting updates from breed committees in the next few months.
The majority of you say you visit tica.org a few times a month (23%) with the majority of write-in comments saying you feel our website is too outdated and that you would like to see more news/information on the site. Again, we are listening to you and I'm happy to report that we have formed a committee which is diligently working to revamp our website and hope to have a new and improved tica.org up and running early next year.

It seems there is a big opportunity for TICA's social media, as the majority of you said you use social media - 86% Facebook, 24% Instagram and 24% Yahoo Groups - but not as many of you indicated you use TICA's social media accounts. Sadly, most of you said you weren't aware of our social media pages. We are happy to report that in the next few months we will be making a big social media push by adding more TICA news and events our official Facebook page and reinvigorating our YouTube and Instagram channels.

Again, we thank you for your feedback. We look forward to helping you make the most of your membership.
---
In This Issue
Welcome New TICA Clubs | TICA Tagline Gets Registration Mark | Birmingham Visitors Guide | How Do Cats "Catch" a Genetic Disease | Meet TICA's Newest Advertiser | TICA Co-Sponsors Meow Meetup | TICA In the News | WINN Foundation Update | U.S. Airline Pet Travel Policies | Regional Updates
TICA Quick Links
Sign Up for the Newsletter | TICA Show Calendar | TICA Business Classifieds | TICA Breeder Classifieds
---
TICA Welcomes Two Clubs
Please help us welcome clubs Moravian Noble Cat's, Z.S. in Rohozna, Czech Republic and the Gulf Coast Feline Foundation, Inc. in Missouri City, TX to our growing TICA family!
---

TICA Tagline Receives Registration Mark
TheTICA tagline 'Fabulous felines, fun and friendship' has been issued a Federal Registration Certificate ®. This means that you must include the ® in all places where the tagline appears.

Please make the appropriate updates to your regional websites, club websites, breeder sites and promotional materials.

The symbol ® signifies that the tagline is registered and protected, so it cannot be used by another company or organization. As TICA grows around the world, our registered branding will protect the organization.
---
Plan Your Stay in Birmingham During 2018 TICA Annual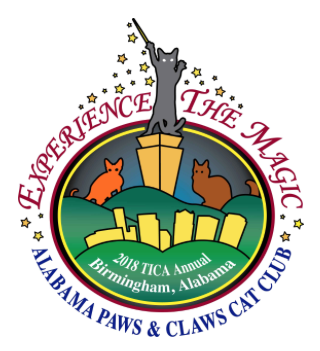 Historically significant, eclectically funky, progressively southern, Birmingham, Alabama is full of history and culture and is home to this year's 2018 TICA Annual, hosted by the Alabama Paws & Claws Cat Club.

Birmingham was nicknamed the "Magic City" in the early 1900s due to a rapid growth cycle. The 2018 TICA Annual invites guests to experience the magic of the city - and state as well.

Known as the cradle of the Civil Rights movement, Birminghamwell known for its prominent role in America's Civil Rights Movement of the 1960s. Today Birmingham is known for pulled pork and James Beard-nominated chefs, and a music scene ranging from blues and country to jazz and opera. Here's a taste of what you can expect when you visit the Magic City:

DINING: Pulled pork and pork rib barbecue are some of Birmingham's specialties, but it is also home to two James Beard Award winning chefs and a James Beard Award winning restaurant, including Highlands Bar and Grill, which won the 2018 James Beard Foundation Award for the most outstanding restaurant in America and its pastry Chef Dolester Miles was also named Most Outstanding Pastry Chef in America by the Beard Foundation this year.
MUSEUMS:
Barber Vintage Motorsports Museum boasts the world's largest motorcycle museum
Birmingham Civil Rights Institute traces the journey of the civil rights advocates of the 1950s and 60s, who changed the course of American history.
Birmingham Museum of Art has the largest collection of Wedgewood china outside England. The free museum is also home to more than 25,000 artworks, ranging from pre-Columbian to postmodern.
Alabama Sports Hall of Fame, few states have produced more athletic champions, from track and field star Jesse Owens, an African American who won four gold medals at the 1936 Olympic Games in Berlin, to football teams that have captured the last four national championships.
THINGS TO DO/SEE:
Ruffner Mountain is one of the country's largest urban parks with more than 1,000 acres. Climb to the overlook to see the city and Alabama's dense biodiversity. Red Mountain Park borders on the east side.
Birmingham Zoo, watch sea lions being trained and fed, zip around on the Zoo Train, hop on the carousel, check out the alligator swamp and tropical rain forest: all this and more are offered at this educational and entertaining zoo housing 170 animals from around the world, including endangered species.
Birmingham Botanical Gardens is home to more than 10,000 native and non-native plants. The gardens feature an assortment of trails as well as a garden center, a glass conservatory, and an array of ponds, bridges, and outdoor sculptures.
So if you haven't already, book your trip to the 2018 TICA Annual. Deadline for entering the show is August 20 and hotel block deadline is August 6. See you there! For more great sights and delights to check out while in Birmingham, go to TICA2018.com.
---
TICA Genetics Corner


Q. Dear Dr. Lytle: How Do You "Catch" a Genetic Disease?

A. We all know that washing our hands helps to reduce the likelihood of catching a common cold by rinsing infectious agents such as viruses or bacteria from our skin. But what about genetic diseases, how does a cat "catch" those?

Genetic diseases are caused by mutations in the cat's DNA that result in a change with downstream effects. The end result is that the mutated gene's product or function is altered which leads to a physically observable change associated with a disease or clinical condition. Most mutations are inherited from the parents though a kitten may present a de novo mutation.

In order for a cat to develop a genetic condition, it has to have either one or two copies of the specific mutation in its DNA. How many copies of the mutation are needed to cause the genetic disease depends on the specific mutation's mode of inheritance. There are three major categories:
Recessive conditions: cats require two copies of the mutation to be affected; cats with one copy are clinically normal and called carriers. Examples are Bengal Progressive Retinal Atrophy (PRA-b or Bengal PRA) or Spinal Muscular Atrophy (SMA).
Dominant conditions: cats with one copy of the mutation will be affected. Examples are Hypertrophic Cardiomyopathy in Ragdolls and Maine Coons and Polycystic Kidney Disease.
X-linked conditions: Males, who are XY, have one copy of the X chromosome so they are affected if they have one copy of the mutation. Since females are XX, their clinical state depends on whether the mutation is dominant or recessive. An example is Hemophilia B (F9 mutation).
When making breeding decisions, one can use genetic testing to determine a cat's results for certain known conditions and avoid producing affected kittens. Stay tuned for information and recommendations in an upcoming issue of the TICA Newsletter.

Dr. Katie Maldonado Lytle, DVM, MPH, MS has a passion for people, pets, and science. In her role with Wisdom Health, she seeks to help breeders, owners, veterinarians, and pet lovers better understand the cats and dogs in their lives through the application of cutting edge genetic testing.
Do you have a question to ask TICA about genetics? No question is too big or small to ask. Just send your question to newsletter@tica.org and we will answer your question in a future issue of the newsletter.
---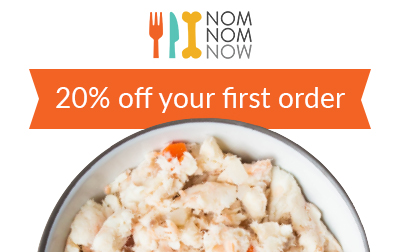 ---
Meet TICA's Newest Advertiser, NomNomNow
TICA is proud to introduce to you our newest advertiser, NomNomNow, a California-based company that is committed to delivering the best and most species appropriate nutrition tailored to your cat. Their fresh, made-to-order meals are formulated by a board certified veterinary nutritionist, prepared using only human grade ingredients, portioned to meet your cat's caloric needs, and delivered direct to your door.

NomNomNow's recipes are high in protein, low in carbs, high in moisture, and formulated to nutritionally resemble prey species. There are no fillers, artificial preservatives, or by-products!

All meals are based on your cat's profile, so regardless if you have a kitten or an overweight cat, NomNomNow will provide the exact calories and nutrients to make sure your cat is healthy and happy. Click here to try NomNomNow with a special offer of 20% off your first order! Feed fresh and invest in their future.
---
TICA to Co-Sponsor the Midwest's Largest Consumer-Focused Cat Conference
TICA is proud to co-sponsor, along with the Catnip Times, the Meow Meetup on July 21-22, 2018 at the Donald E. Stephens Convention Center, Chicago, IL.

The event, the Midwest's largest consumer-focused cat conference, will feature a special "adopt-a-cat' area where TICA will work with shelters, fosters and caregivers to place 100 cats and kittens up for adoption.

Throughout the day, cats will be competing as they race through obstacle courses during feline agility. Each cat adopted during the event that tires the agility course will receive a complimentary rosette.

Kids can also earn an official patch and certificate that proclaims their ability to take care of a cat by participating in TICA's free Cat Care 101 lesson. Sign your kids up at the event for a 10:00am, 2:00pm or 4:00pm lesson both days to participate.

The TICA booth will feature different cat breeds throughout the day and breed experts will be on hand to answer questions. Free small gifts, breed posters, coloring books and visitor guides will also be available to attendees.

Click here For additional information on the Meow Meetup.
---
TICA In The News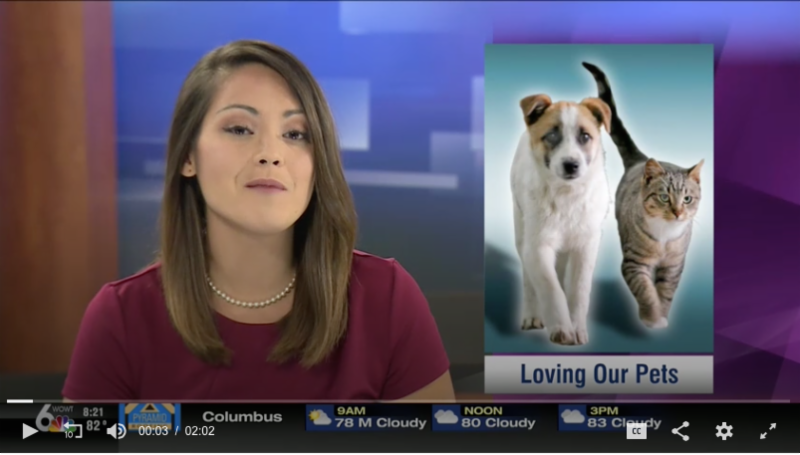 Watch Pam Wiese of the Nebraska Humane Society discuss how to read your cats colors according to TICA in this news segment from WOWT News in Omaha.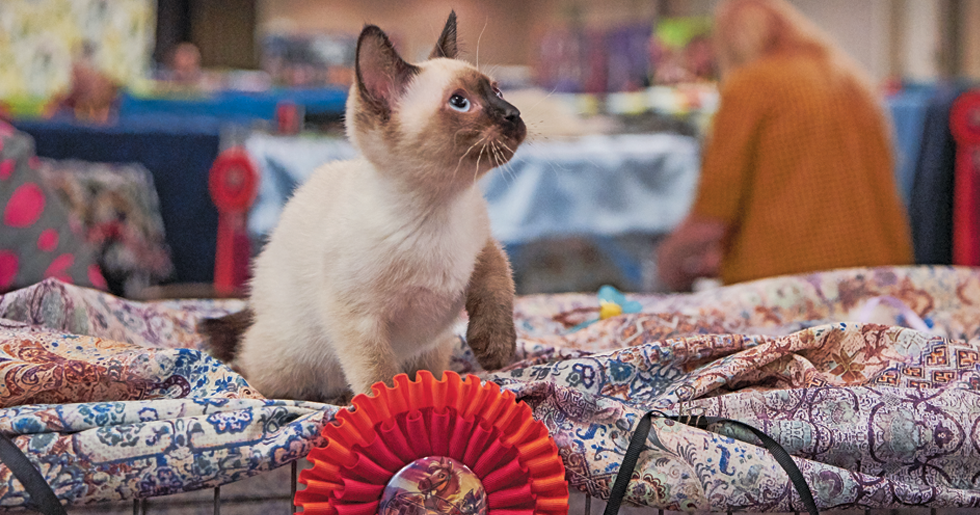 Salt Lake City Weekly takes an in-depth look at the Rocky Mountain Roundup held by the Salt Lake City-based Wild West Cat Fanciers (WWCF).
---


---
An Update from the WINN Foundation
Winn 40th Annual Symposium: Couldn't make it to the 40th Annual Winn Symposium this year? Listen to the audio from the symposium online and review each speaker's notes here.
Those who were in attendance learned how the use of certain high-quality probiotics could reduce the ability of tritrichomonas foetus (TF) parasites to adhere to the lining of their cats' intestines. Keep in mind that a study showed that approximately 30% of cats present at a large cat show were infected with this diarrhea causing organism. An in vitro model of the intestinal lining has been developed to evaluate the effect of various treatments in preventing or clearing infections.
Some protease inhibitors that target specific TF proteins look promising, especially when combined with the use of live probiotics. The microscopic picture of good bacteria actually adhering to the flagella of TF organisms, preventing them from adhering to the intestinal cells, was an impressive graphic that we will all remember from Dr. Katherine Tolbert's lecture.
Did you know that all domestic cats have genetic material from an ancient feline leukemia infection of one of their ancestors in their DNA? Dr. Melissa Beall explained that this may help cats become naturally immune to viral infection as adults. The recommendation was made to perform testing on cats intended for a breeding program twice, several months apart, using both the ELISA antigen method and PCR genetic test each time. Unless we are using both technologies, we may have latent infections lurking in our catteries.
The 50th Anniversary celebration, sponsored by IDEXX Laboratories, followed the seminars. The room sparkled with green and gold balloons and centerpieces as we celebrated five decades of benefitting every cat, every day through Winn sponsored research and education.
Independence from FIP Fundraiser: On July 4th America celebrated the birth of a new nation. Many brave patriots fought for this freedom and independence. The Bria Fund asks you to join Wiinn as FIP Patriots to fight for independence... from FIP.
Donations can be made to the Bria Fund directly here or through WINN's fundraiser on Facebook, using the donor link. The fundraising goal for July is $5,000, donations from both sources will be combined towards this goal. Contributions to the Bria Fund are only used for FIP Research, no administrative fees are taken and researchers may not use donated dollars for university overhead. Together, we can and will end FIP!
---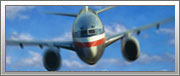 Pet Travel Policies for North America's Top Airlines
U.S. airlines have recently come under fire over their pet travel policies. While some airlines in North America are more welcoming to animals than others, all of them have clear pet policies.

With summer travel in full swing, TICA has rounded up pet travel policies for the eight largest North American airlines, including rules for service animals, emotional support animals and beloved pets. Among them:

American Airlines: For those flying with pets, only small cats and dogs are allowed in the cabin at a $125 fee and they must stay in a carrier, that fits under the seat in front of you, at all times. Travelers can also fly their cats and dogs in the plane's cargo hold for $175 fee with some capacity and weather restrictions.

Delta Airlines: Small cats, dogs and household birds are allowed to travel in the cabin for a fee that varies based on the traveler's destination. The pet must remain in a carrier at all times and the carrier must fit comfortably in the space under the seat in front of the passenger. Delta can also ship animals via Delta cargo, prices vary. This service is only open to warm-blooded pets.

Southwest Airlines: Cats and small dogs are allowed to travel with their owners for a fee of $95. Approved pets must remain in their carrier at all times and be able to fit under the seat in front of their owner. Southwest does not fly pets in the cargo holds of their planes. Only six pets are allowed pet flight, so reserve your space early.

United Airlines: United allows domesticated cats, dogs, rabbits and household birds (excluding cockatoos) to travel accompanied in the aircraft cabin on most flights within the U.S. for $125 service charge. The pet must stay in their carrier, which must fit completely under the seat in front of the customer and remain there at all times.

Air Canada: Air Canada welcomes cats and small dogs in the cabin as long as they are small enough to fit and stay comfortably in their carrier and under the seat in front of the traveler. The fee to fly with and in-cabin pet varies based on the traveler's destination. Air Canada Cargo also ships a wide variety of animals, including cats, dogs, hatching eggs, insects and tropical fish.

Alaska Airlines: Pets allowed in the passenger cabin of Alaska Airline include dogs, cats, rabbits, household birds, and tropical fish. Dogs and cats must be at least eight weeks old and must have been fully weaned for at least five days prior to travel. The fee to travel with a small pet is $100, the pet must stay in their carrier and be able to fit under the seat in front of the traveler or in the adjacent seat, when that seat is purchased. There is a limit to how many pets can fly on each plane, so travelers need to reserve in advance. Most pets are also allowed to travel in the cargo hold as well for a $100 fee.

JetBlue Airways: JetBlue gladly accepts small cats and dogs in the aircraft cabin on both domestic and international flights. There is a pet fee of $100 each way and the combined of the pet and carrier may not exceed 20 pounds. The pet must remain inside its carrier while at the airport and in the aircraft for the entire flight, and underneath the seat in front of the traveler during taxi, takeoff, and landing. Only four pets are allowed pet flight.

Spirit Airlines: Spirit has a limit of four pets per cabin. The fee to travel with your pet is $100 per pet carrier. Guests are only allowed to fly with 1 or 2 pets. The carrier with the pet must under the seat in front of the owner and the animal must stay in the carrier for the entire flight. Spirit does not fly animals in their cargo hold.
---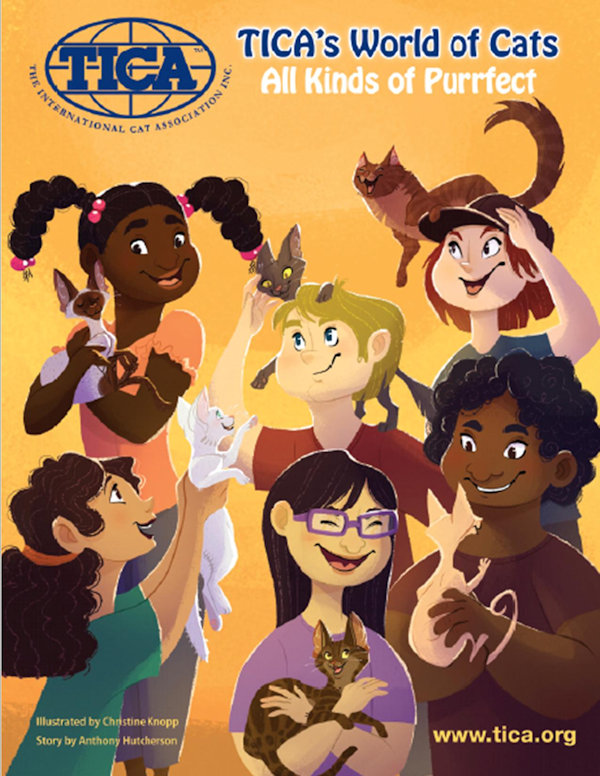 ---


TICA Regional Updates:
TICA GREAT LAKES REGIONAL UPDATE:
Deadlines to remember:
Regional Awards Powerpoint Deadline August 1, 2018: Please send photos of Top 25 Regional Winners, Best of Breed, LA/OD/OS to Chris Unangst. Please send one picture per email with your cat's name and award earned. Photo's submitted will also be included in the TICA Yearbook. International Winners will also be included in the TICA Annual presentation.
Regional Awards Sponsors: While the deadline to be included in the program for sponsoring your favorite cats has passed, those who missed the deadline and still wish to sponsor can still do so here and be listed on a separate sheet as an insert in the awards program (black & white list).
Donations Needed for TICA 2018 Annual Regional Basket Raffle: The GL Region is taking contributions to include in our regional basket that will be raffled off during Annual. Donations should be specifically from the GL region, including local beer, Fromm food (from WI), Door County Cherry wine, dried Michigan blueberries or anything non-perishable that represents the culture of the Great Lakes. Contributions can be dropped off at the Buckeye Ohio Rollers show July 7-8 or at the GL Regional Aug. 10-12. Donations can also be mailed to Angela Ng at 316 South St Waukesha, WI 53186.
MEOW Meet-Up in Chicago, July 21-22, in Rosemont, IL: Join the Great Lakes Region for presentations, workshops, demonstrations, an adoption lounge, exhibit hall and meet & greets.. Additional information on the event can be found online.
Please check out the Great Lakes Region website at www.ticagreatlakes.com and get social with us on our Facebook page (TICA Great Lakes) and Yahoo Group (TICA Great Lakes).
---
TICA Mid Atlantic Regional Update:
News:
Did you hear the Mid Atlantic Region has a new Award? The "Hi Anna Award" will be presented at the MA Regional Awards Banquet for the person inspiring smiles and friendship in TICA MidAtlantic.

The Mid Atlantic Education Show & Conference was held yesterday and was a huge success! Check the upcoming August issue of the TICA eNewsletter for a full report on the event and insights from presentations including:
Painting Cats: Scientific Insight from Colorful Cats presented by Chris Kaelin, PhD Stanford University
Scratch, Sniff & Mark: The Powerful Chemicals Affecting Feline Behavior by Carol Ferguson, DVM CEVA
New Approaches to Maintaining & Restoring Pedigree Breeds in the Age of Genetic Preservation by Melain Rodriguez, Viagen
Don't miss the Mid Atlantic Regional Show, August 18-19, 2018 atthe Police Athletic League in Parsippany, NJ. The Awards Banquet will be held August 18, 2018 at the Sheraton Parsippany Hotel in Parsippany, NJ. Click here for more details.
---
TICA Mid Pacific Regional Update:
Congratulations! The TICA Mid Pacific is proud to announce and honor the following TICA Lifetime Achievement Awards winners:
LA SGM Catbury Bunny of QT
LA SGM Caylee
LA SGM Bridgette
LA SGM Casper Tito
LA SGC ScantilyClad N Slightly Scandalous
Don't miss the Mid Pacific Regional, hosted by Sophisticats Cat Club, in Reno, NV on August 25-26, 2018. Early bird deadline is July 23rd 2018. Register here.
---
TICA South Central Regional Update:
Reminder: The South Central Regional Show and Award Banquet, hosted by Econo Cats Cat Club, will be held August 11-12, 2018 in Denver, CO.

Upcoming Deadlines:
Pictures for the Regional Powerpoint are due by July 15, 2018. Please send pictures to Todd Richards at todd.everett.richards@gmail.com. Sponsorships for all regional winners must be received by August 1, 2018. Sponsorship can be made at www.ticasc.com.
Donations Needed for TICA 2018 Annual Regional Basket Raffle: The SC Region is taking contributions to include in our regional basket that will be raffled off during Annual. Local food, beverages and specialties from each sate in the Region plus Mexico that represents the culture of the South Central are needed. Please contact Vicki Jo Harrison at vjhtx@aol.com to help with this fun project.
Shows/Events:
Mark your calendar for the TICA de Mexico Cat Club's Annual Show, September 29-30, 2018. They are planning a fun show plus tours of the area.Contact Chris Zarate or Jorge Garnica via Facebook.
---
TICA Southeast Regional Update:
TICA 2018 Annual: Remember to get in your favorite sponsorships in now!
Summer Shows/Events:
Mark your calendars for the following events:
Sandy Claws Cat Fanciers (SE Regional Awards) July 28-29, in Kissimmee (Orlando), FL. Contact Vanadis Crawford at vanadis_ec@nc.rr.com
Alabama Paws & Claws Cat Club hosts TICA 2018 Annual September 1-2, Birmingham, AL
Cattyshack Cats September 8-9, North Augusta, SC
Skyway Cat Club September 22-23, Kissimmee (Orlando), FL
Southern Sophisticats September 29-30, Jekyll Island, GA
---
Remember to Update Your TICA Logos!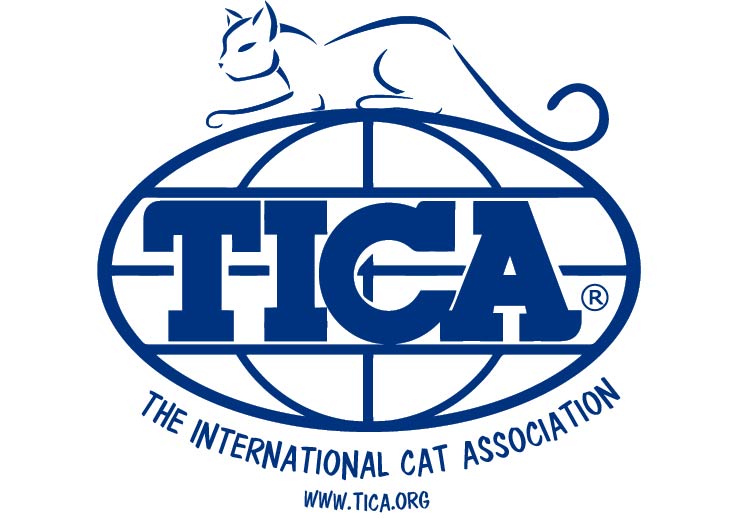 Click here to download Updated Logos
---

---
Get Social with the world's largest genetic
registry of pedigreed cats
Like us on Facebook Follow us on Twitter View our videos on YouTube
Newsletter@tica.org | http://www.tica.org
306 E Jackson
Harlingen, TX 78550