There is no translation available.
From the President's Desk: A Message from TICA President Vickie Fisher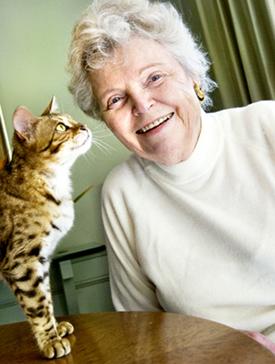 Once again, I am saddened to announce the loss of yet another of TICA's (and the cat fancy's) great ladies, Jean Mill.

Many of you had the privilege of knowing or meeting her and enjoying her ever-smiling face. Jean spent many years dedicated to making the Bengal cat a reality that many, many around the world admire and enjoy today.

Your friends and cat-loving TICA family around the world will miss you.

And on a happier note, please take a few minutes to meet TICA's new Vice President, Ralph Stadter in an article that introduces him in this newsletter. Help me congratulate Ralph and thank him for taking on this important job!
---
In This Issue
TICA Names Ralph Stadter VP | Celebrating Jean Mill | Remembering Jean Mill | TICA Kari Winters Rescue & Rehabilitation Award | Historic First China Pet Industry Summit | State of the Cat Study Goes Global | U.S. FDA Approves Drug for Systemic Hypertension in Cats | Winn Update | TICA Regional Updates
TICA Quick Links
Sign Up for the Newsletter | TICA Show Calendar | TICA Business Classifieds | TICA Breeder Classifieds
---
Ralph Stadter Named TICA Vice President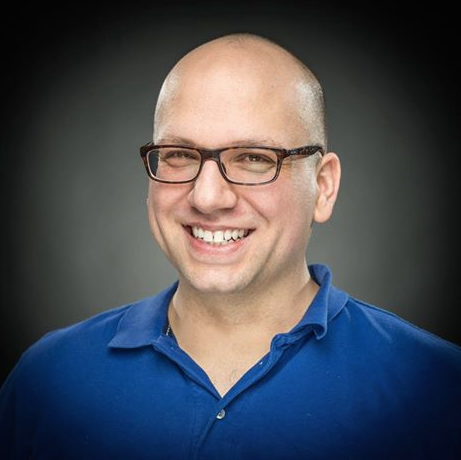 During the May TICA Board Meeting, members of the Board of Directors elected Ralph Stadter, former Europe North Regional Director, to assume the Vice Presidency of TICA. Ralph fills the role left vacant as a result of Bobbie Tullo's untimely passing. Agata Kruszona-Zawadzka will assume his role as Regional Director for Europe North.

Ralph has been a TICA member since 2001 and has served as the Europe North Regional Director from 2005-2006 and then again for nearly a decade, from 2009 until last month. He is affiliated locally with the club TICACats in Germany and resides in Aglasterhausen, Germany.

He received his BA in Computer and Business Sciences in 1997 from University of Mannheimand has held positions from SAP business software Developer to Development Architect mainly in the areas of Corporate Group Consolidation and General Ledger Accounting with a focus on business process analysis and optimization.

In 1993 he married to his high school sweetheart Amy, originally from Arizona. They have four children Aydria, Ashleigh, Alana and Christopher.

He credits Amy with getting him involved with cats. They started breeding cats in 1997 and have been showing in TICA since 1998. They mainly breed Ragdolls, but have bred and shown numerous other breeds, including American Curls, Siberians, British Shorthair, Cymrics, Scottish Fold Longhair, and Household Pets.

Both Ralph and Amy have been actively involved in organizing 45 licensed TICA shows in the last two decades, including five Regionals and the first TICA Annual held outside North America in Hannover, Germany, in 2006.

The top three issues he sees facing TICA today are:
Legislative developments in different areas of the world: "There is not much I can do to address these things personally, since these changes are specific to different areas of the world and really require local support," said Ralph. "However, I will help any effort being made to make sure that cats and cat breeders are represented in a sensible manner when decisions are made."
Online Services for TICA clients: "While TICA has invested a lot of time, effort and money in IT over the last decade, there has not been much improvement for our clients," said Ralph. "Over the last couple of months we were able to make decisions and start making changes, which is a good basis for future developments." He vows to stay involved in driving these efforts forward and believes we are on the right track to report some significant improvements by the end of the year.
Website redesign and content overhaul: Ralph is currently leading a group of professionals from various areas within TICA to create a new design (including a responsive design for mobile devices) and content structure that will bring improvements to tica.org. He hopes to have the new website up and running by the end of the year.
His vision for TICA over the next 10 years is to create a truly genetic registry, including verified test result information where applicable, e.g. parentage, color, etc. He hopes to optimize the user experience for members, clubs and clients through online services and will seek to find ways for TICA to support research efforts that will benefit feline health and be an asset to breeders. Naturally he intends to help TICA accomplish these goals mainly by investing in IT, an area he knows a little something about ;)
---
Celebrating TICA Hall of Famer & Bengal Creator Jean Mill
Jean & MegabyteEarlier this month, beloved TICA Hall of Famer and Bengal Creator Jean S. Mill passed away peacefully in her sleep.
Many knew Jean because of the leopard patterned domestic cat breed she brought to stardom in the 80's and 90's, room sized computer she wielded in the 60's and 70's or remarkable family she created in prior decades. She will be missed greatly and remembered with every caress of a loving Bengal cat.
Jean is credited with pioneering the integration of science and the cat fancy when she founded the Bengal cat as a domestic cat breed meant to be reminiscent of a Leopard. She is responsible for three cat breeds, the Himalayan, the Bengal cat and the Toyger, a breed developed by her proudest creation, daughter & TICA member Judy Sugden.
Her college "Panda Cat" project is still the longest continuously bred line of Himalayan Cats in the world (Sugden's line est. 1956). The queens forming the foundation of the Bengal cat were given to her from a Feline Leukemia research project at Loma Linda University. This year she provided insight for feline genetic research at Stanford University.
In 1996 she presented the Jean Mill Visionary Award to TICA for this association's leadership in establishing the Bengal cat at the 1996 SW Bengal Cat Symposium. And in 2016 Jean was formally inducted into TICA's Hall of Fame.
---
Remembering Jean Mill
Jean and Jungle Echo 1988

Jean at SoCal Exotica
2016 TICA Annual Jean with TICA Mid Atlantic Regional Director Anthony Hutcherson
Jean, Theresa Selling of Traipse Bengals and TICA Mid Atlantic Regional Director Anthony Hutcherson
---
---
Cori Solomon Awarded TICA's "Kari Winters Rescue and Rehabilitation" Award by Cat Writers Association
The Cat Writers Association (CWA) awarded Cori Solomon the "Kari Winters Rescue and Rehabilitation Award" on June 9 in conjunction with the CWA Conference in Houston, TX. The Award, sponsored annually by TICA, was given to Solomon for her winning entry "The Gift: The Story of a Cat Rescue."

Being mostly a dog person, Solomon tells the journey she takes after rescuing four cats and four kittens after her sister's untimely demise. Her story documents the path she takes to ultimately finding the right forever home for each individual cat and the surprise gift her sister unknowingly gave to her through caring for her cats that ended up added a special dimension to her life. You can read her story here.

TICA was a Gold Level Sponsor to the Cat Writers Association 2017 Contest and 2018 Awards Banquet & Conference.
---

---

Watch the special welcome message presented to event visitors/vendors from TICA President Vickie Fisher and Dr. Elsey's Veterinarian Owner & Founder, Dr. Bruce Elsey
Dr. Elsey's Invites TICA to Take Part in Historic First China Pet Industry Summit Focused on Cats
Dr. Elsey's took part in an historic First China Pet Industry Summit, held June 6, 2018 at the Star River International Conference Center in Minhang District, Shanghai. The event was China's first feline-focused Summit devoted entirely to cat products and trends. Dr. Elsey's Brand Director, West Greater China, Xi Bin, included TICA in this historic event.

The Summit featured cat-related product demonstrations and insights from12 pet product industry experts from around the world who discussed various cat-related business development opportunities and trends in China. Representatives from the Ministry of Agriculture from the People's Republic of China's Special Pet Food Committee, APA Business School, Nestle Purina and Dr. Elsey's, among others were featured. Dr. Elsey's Brand Director, West Greater China, Xi Bin, discussed the importance of cat litter in the necessities of feline health.

More than 400 Feline-focused business attended the event, and at the end, June 6 was declared China Cat Day.

With Chinese shoppers predicted to spend 46.3 billion yuan ($7 billion) on their pets by 2022, up from 17.5 billion yuan this year according to Euromonitor, event organizers look forward to this event being the first of many in the growth of China's pet product industry.
---
Wisdom Health Takes Popular Feline DNA Test International, Expanding TICA's State of the Cat Study Globally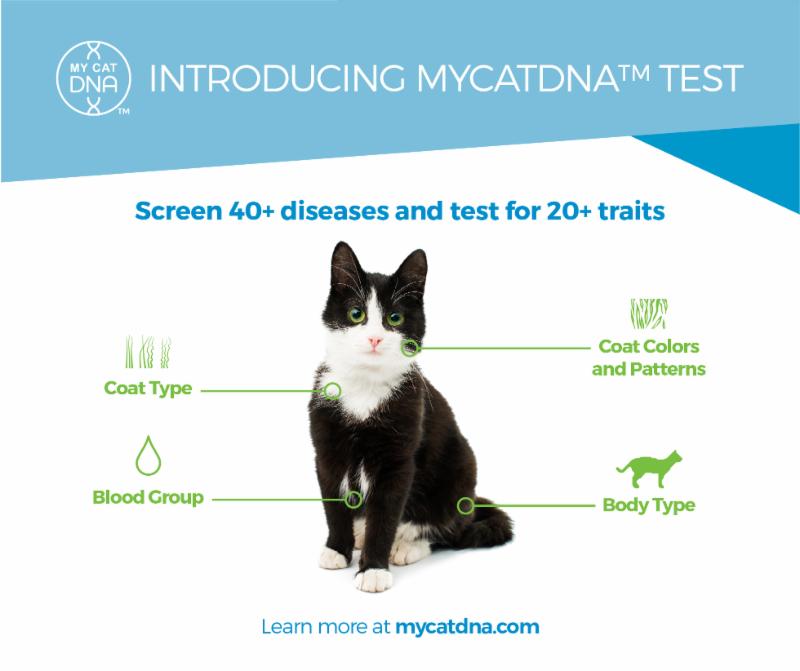 Wisdom Health, a division of Mars Petcare, announced it has expanded MyCatDNA™, also known in North America as Optimal Selection™, feline tests globally to allow more breeders and cat owners access to the most comprehensive genomic screening tools commercially available.

"Having these discoveries and many other tools readily available to cat owners and breeders on a global scale can only improve the health care of cats and our breeding decisions," said Leslie Lyons PhD, the Gilbreath-McLorn Endowed Professor of Comparative Medicine in the College of Veterinary Medicine at the University of Missouri - Columbia. "Combined with selection for other good qualities, such as temperament and healthy queening, and implementing outcrossing programs when possible, the MyCatDNA test can support breeding decisions effectively, especially when a broad base of breeders participate."

Last fall, TICA and Wisdom Health™embarked on a widespread genetic analysis of pedigreed cats using the Optimal Selection™ Feline Genetic Breeding Analysis test. Now available in the EU, TICA Members can apply for 30% off up to 10 tests kits and apply coupons to participate in the study until the end of August 2018.

To date, nearly 780 kits have been distributed. So if you haven't tested your cat already, don't miss out on the opportunity! Please join us and download your participation form here. Once completed email the form to
TICAgeneticStudy@gmail.com to claim your coupon.
---
U.S. FDA Approves First Drug for Systemic Hypertension in Cats
Earlier this month, the US Food and Drug Administration (FDA) announced US approval of the drug Semintra (telmisartan oral solution), making it the first FDA-approved drug to control systemic hypertension in cats. Marketed by Boehringer Ingelheim and designed to help reduce the amount of protein lost in feline urine, Semintra has been available in Europe since 2013.
Systemic hypertension occurs most commonly in cats with chronic kidney disease (CKD) but can also manifest with no identifiable cause. If left untreated, hypertension can damage the eyes, kidneys, heart, brain, and central nervous system.
With a highly targeted mode of action, Semintra provides rapid and reliable reduction in proteinuria in cats with CKD. The drug's active ingredient is the angiotensin II receptor blocker telmisartan, which reduces blood pressure by relaxing blood vessels.
According to studies, the drug is well tolerated in cats (more than 90%) with its excretion almost exclusively independent of kidney function.
Semintra is dosed twice daily for 14 days at 1.5 mg/kg and then decreased to once daily at 2.0 mg/kg. The oral solution can be administered either directly into the cat's mouth or on top of a small amount of food.
---
An Update from the WINN Foundation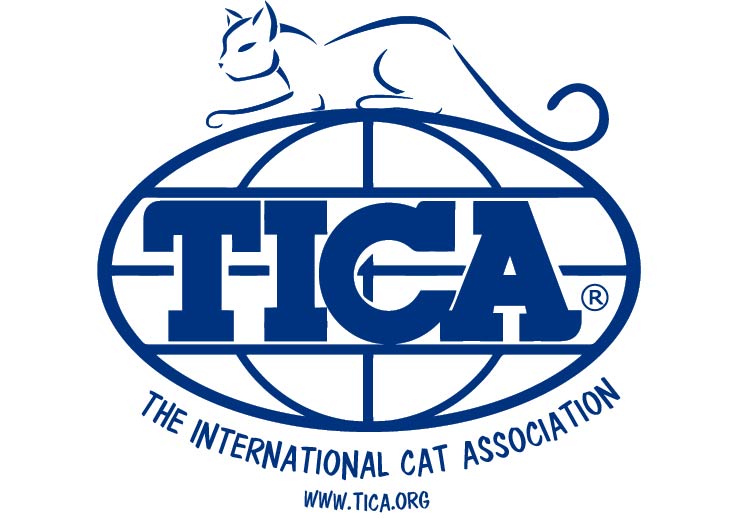 Winn's 40th Symposium & 50th Anniversary: Register here for Winn's Annual Symposium to be held in Atlanta Thursday June 28th from 4 to 6:30 pm. The theme this year is "Perplexing Paradigms in Feline Medicine." Learn more about treating infectious diarrhea in cats and new thoughts about feline leukemia virus testing. Email your questions for Dr. Katie Tolbert and Dr. Melissa Beall ahead of the Symposium to: info@winnfelinefoundation.org.

The symposium will be followed by a 50th Anniversary celebration, sponsored by IDEXX Laboratories.
Appetizers, sweets, refreshments and great conversations await! Win "Winn" prizes during the celebration and get to know our Executive Director, Board members, and speakers.

Winn/AAFP 2018 Joint Scholarship Recipients Announced: Congratulations to the two recipients of the Winn Feline Foundation/American Assn. of Feline Practitioners $2500 scholarships. Nicole Rowbotham, a junior at Mississippi State University, was awarded the clinical practice scholarship; Courtney Meason-Smith, a junior at Texas A & M University, was awarded the clinical research scientist scholarship. Ms. Rowbotham aspires to obtain her ABVP certification in feline practice and become the owner of a feline-exclusive hospital. Ms. Meason-Smith is eager to develop an independent research career investigating histoplasmosis and cryptococcosis in cats and is developing novel diagnostics and therapeutics to address these conditions. Read more about Nicole and Courtney here.
New Study on Pheromone Diffusers and Feline Aggression in Multi-Cat Households: A recent 28-day study of 45 households by Theresa L. DePorter, DVM, demonstrates that Pheromone Diffusers lessen feline aggression in multi-cat households. At the end of the study, all households were asked "'Generally, do you find that your cats are getting along better?" 84.2% of treatment group households answered "yes" compared to only 64% in the control group, a statistically significant difference. Interestingly, the authors noted a trend towards higher rates of aggression in declawed cats compared to cats who were not.
Cat Film Festival: The 1st Annual NY Cat Film Festival™ is a combination of short films - documentary and narrative - that honor the mysterious felines, who have fascinated mankind for centuries and continue to enchant us. The film fest travels around America, and may be coming to near where you live. Find out more, including a list of participating cities and dates here.

Set Up a Winn Fundraiser: Did you know that anyone can set up an individual fundraiser with the Winn Feline Foundation as the recipient through Facebook. It's quick and easy and Winn would love to have your support. To find out more, email Winn at info@winnfelinefoundation.org.
Loving Legacy tip for June:
Discussing your estate plan should include all of the property and possessions you pass to others on your death. However, the word "estate" is often used in terms to describe specific kinds of property distributed when you die.
Your "probate estate" means those assets that will be governed by your Will, or intestacy if you have no Will, when you pass. Your probate estate is governed by state law and administration may be under court supervision.
Your taxable estate (sometimes called gross estate) consists of your probate estate plus any non-probate assets passing on your death which are subject to taxation (less any lawful deductions).
Assets not included in your probate estate which may be included in your taxable estate could consist of property held in joint tenancy (including certain real estate, bank or other financial accounts), property held in tenancy by the entirety, assets placed in trust, life insurance, pensions, retirement plans, payable on death accounts or certain other assets.
Your federal taxable estate may even include certain gifts made prior to you death. It is important to know that changes to your Will may only govern your probate estate. It may not affect distribution of your non-probate assets.
In preparing your estate plan you should consult with your attorney so that all of your assets will be distributed according to your intention.
---


REMINDER: A new season is here, if you haven't already, renew your TICA membership today!
Those who miss the June 30 deadline will be ineligible to vote in the October election.

Renew now through one of these easy methods:
TDS Online - Log into your account here and click the "membership" menu to renew.
Download the form here.
All of us at TICA want to thank you for your continued membership, loyalty, and support!
---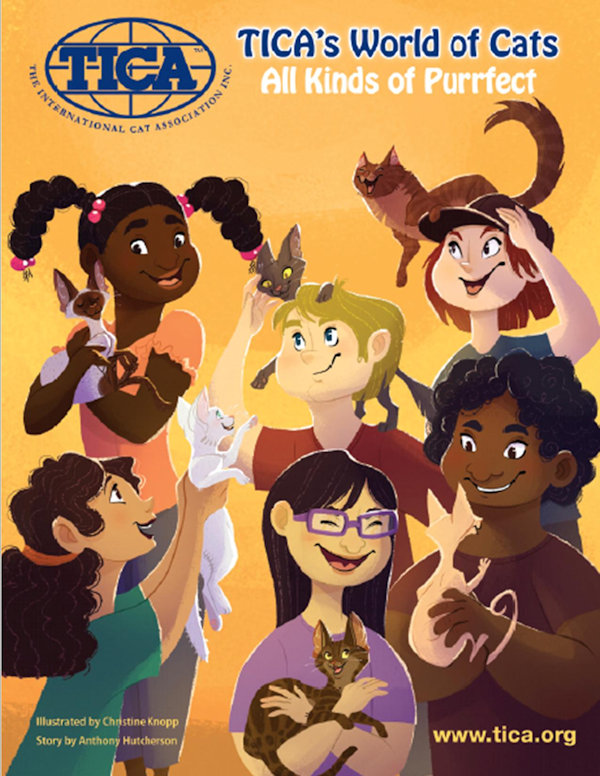 ---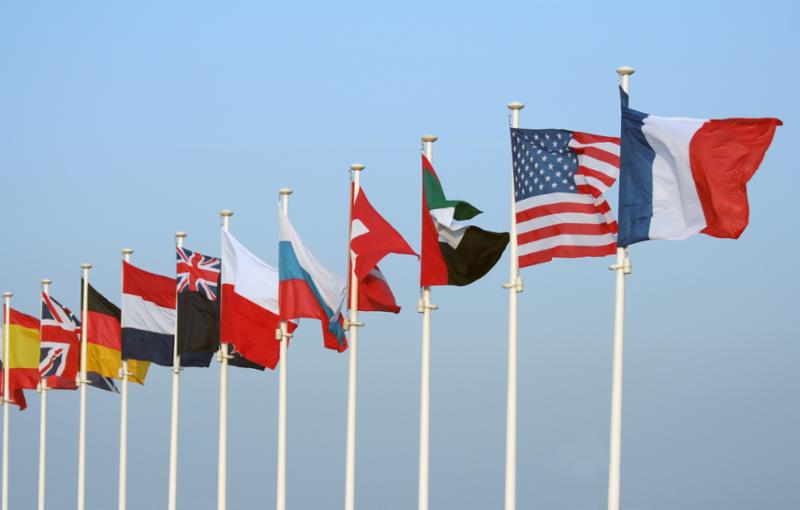 TICA Regional Updates:
TICA Great Lakes June Regional Update:
Deadlines to Remember:
Regional Awards Program Picture Deadline June 20, 2018: Please send photos of Top 25 Regional Winners, Best of Breed, LA/OD/OS, and In Memory Cats to Donna Maddox. Please send one picture per email with your cat's name and award earned.
Regional Awards Powerpoint Deadline August 1, 2018: Please send photos of Top 25 Regional Winners, Best of Breed, LA/OD/OS to Chris Unangst. Please send one picture per email with your cat's name and award earned. Photo's submitted will also be included in the TICA Yearbook. International Winners will also be included in the TICA Annual presentation.
Regional Awards Sponsors Deadline July 1, 2018: Sponsor your favorite cats. Those wishing to sponsor after the deadline will be listed on a separate sheet as an insert in the awards program (black & white list).
Outstanding Dams/Sire or Lifetime Achievement Award Winners Notification Deadline June 15, 2018: Please notify Liz Hansen at TICAGLRD@gmail.comalong with an 8x10 imageof all cats that have earned an OS, OD or LA as soon as possible to allow time to find sponsors and create a plaque in time for August banquet.
Calling All "Best of the Great Lakes" Best Kitten/Cat/Alter/HHPK/HHP: Please send high res 8x10 images of all Best Kitten/Cat/Alter/HHPK/HHP, Outstanding Sire/Dam and Lifetime Achievement Award recipients to Liz Hansen at TICAGLRD@gmail.com to be included in your photo plaque. "Best of" cats will also be featured on the 2017-2018 Best of the Great Lakes banner that will be on display at all GL shows this year.
Vote for 2017-2018 Special Awards: Deadline for ballots (online) is June 30, 2018. GL members, as of June 1, 2018, are eligible to vote here.

Great Lakes Regional Show & Awards Banquet: Hosted by Showcats Columbus the event will take place this year in Wilmington, Ohio, August 10-12. Top 25 Regional Winners, as well as all Best of Breed, will be presented with awards at the Regional Banquet on Saturday night. Owners of cats receiving a second or third of breed will have certificates available at the banquet for pick-up. Reservations are required. Additional information can be found here.
MEOW Meet-Up in Chicago, July 21-22, in Rosemont, IL: Join the Great Lakes Region for presentations, workshops, demonstrations, an adoption lounge, exhibit hall and meet & greets. Volunteers (both human and cat) are needed to work two hour shifts to help promote TICA and our beloved cats. Deadline to volunteer is July 1, 2018. Sign up here. Additional information on the event can be found online.

TICA 2018 Annual Update: The Great Lakes Region would like to thank regional clubs Buckeye Ohio Rollers, Cats Rule Cat Club, Great Lakes Friends of Felines, Prairie State Cat Club, Showcats Columbus and Wisconsin-Illinois Cat Fanciers for supporting GL judge, Chris Unangst, at the 2018 TICA Annual. If you would like to donate to the Chris' ring, or to the Annual in general, you can visit their sponsor page here.

Donations Needed for TICA 2018 Annual Regional Basket Raffle: The GL Region is taking contributions to include in our regional basket that will be raffled off during Annual. Donations should be specifically from the GL region, including local beer, Fromm food (from WI), Door County Cherry wine, dried Michigan blueberries or anything non-perishable that represents the culture of the Great Lakes. Contributions can be dropped off at the Buckeye Ohio Rollers show July 7-8 or at the GL Regional Aug. 10-12. Donations can also be mailed to Angela Ng at 316 South St Waukesha, WI 53186.
---
TICA Mid Atlantic June Regional Update:
News: Maryland Governor Larry Hogan signed the No More Puppy and Kitten Mills Act of 2018 into law, banning the sale of any puppies or kitten in pet stores throughout the state. The new regulations are set to take full effect January 1, 2020. Maryland is now the second state in the U.S. - after California - to ban retail pet stores from selling puppies and kittens. Read more here.
TICA 2018 Annual Update: MA Judge Brenda Russo has been named an Allbreed judge for TICA's 2018 Annual. Brenda served as Abyssinian breed Chair/Committee and is currently serving as Co-Chair. She is a MA judge and serves as Tabby Tales Cat Club Show Manager. She became a TICA judge after being involved in the cat fancy for more than 20 years. Brenda joins 13 other highly-respected judges from all parts of the world.
New Sponsors: Welcome Feliway & Feliscratch as sponsor of the 2018 MidAtlantic Education Show hosted by the Capital Cat Club July 14-15, 2018.
Other Upcoming Shows/Events:
MA Education Show July 14 & 15, 2018, featuring presentations about feline genetics, feline health, feline behavior and a TICA Town Hall. Early Bird Prices end June 15. Up to $25 discount on entry fees for TICA Members. Find more information here.
MA Regional Show & Banquet August 18 & 19, 2018 Find more information here.
Thank You: The Mid Atlantic Region would like to thank the Capital Cat Club, Central Jersey Cat Fanciers, Christmas City Cat Club, Karousel Kat Club, Keestone Katz, MidAtlantic & Pennsylvania Pet Lovers, Potomac Area Cat Enthusiasts (PACE) and Tabby Tales Cat Club for creating the most activity in MA history!
---
TICA Southeast June Regional Update:
News: The TICA Southeast Region's end of year show in Sanford Florida was huge success! The Region would like to thank all those who attended and supported the event, including new TICA exhibitor and city official Patty Mahany. Patty has been a strong force in joining her city with the cats of TICA!
Educational Opportunities: Need a vacation and cat show all in one? The Southeast Region will host the following educational opportunities in the popular vacation city of Orlando, FL this summer:
Maine CoonVention June 15-17, 2018 at the Park Inn by Radisson Resort & Conference Center Orlando. Seminars held Friday morning, Twelve ring All Breed cat show held Saturday & Sunday. Room rates start at $77 for up to 4 people per room and includes free parking, complimentary internet access in guest rooms and the show hall, and shuttle service to/from nearby Walt Disney World parks. Contact Liz Hansen - DrLizEntryClerk@gmail.com. Enter on TOES.
Southeast Regional Awards Show and Banquet, July 28 & 29, 2018 in Orlando, FL. Contact Vanadis Crawford. Enter on TOES here.
Other Upcoming Shows/Events:
June 15-17, Kissimmee (Orlando), FL - Sandy Claws Cat Fanciers
June 23-24, Huntsville, AL - North Alabama Feline Fanciers
July 28-29, Kissimmee (Orlando), FL - Sandy Claws Cat Fanciers (SE Regional Awards)
September 1-2, Birmingham, AL - Alabama Paws & Claws hosts TICA 2018 Annual
September 8-9, North Augusta, SC - Cattyshack Cats
September 22-23, Kissimmee, FL - Skyway Cat Club
September 29-30, Jekyll Island, GA - Southern Sophisticats
TICA 2018 Annual Update: The Southeast Region's Alabama Paws & Claws Cat Fanciers will host "Experience the Magic," this year's TICA Annual in Birmingham, AL September 1 - 2. Remember to get in your favorite sponsorships in now!
Please Note: If your region is not included in the updates, please ask your Regional Director to submit an entry for the newsletter.
---
Remember to Update Your TICA Logos!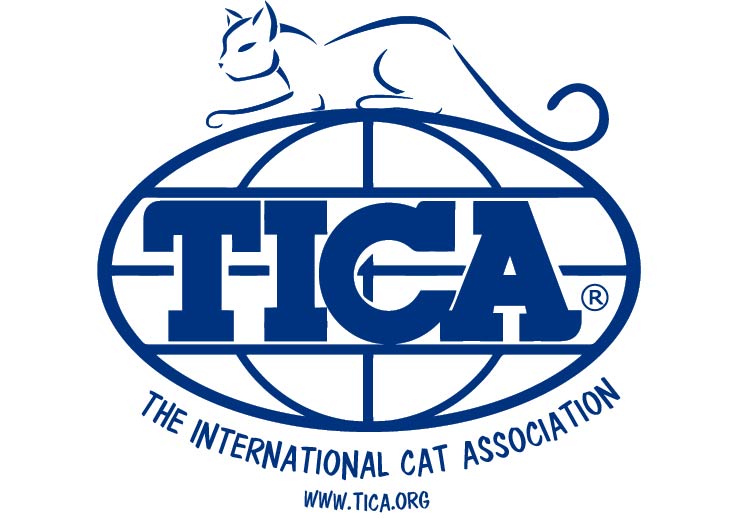 Click here to download Updated Logos
---

---
Get Social with the world's largest genetic
registry of pedigreed cats
Like us on Facebook Follow us on Twitter View our videos on YouTube
Newsletter@tica.org | http://www.tica.org
306 E Jackson
Harlingen, TX 78550