There is no translation available.
---
Newsletter Vol.116: February 2020
---
From the President's Desk: A Message from TICA President Vickie Fisher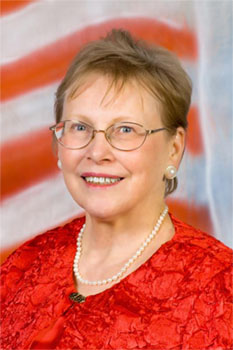 TICA wasted no time getting things off and running at the start of 2020.
We ended 2019 by saying goodbye to TICA's longtime Executive Office employee Leslie Bowers and congratulated Frances Cardona on becoming TICA's new Executive Secretary and Business Manager. Frances has been with us for the past 30 years and previously served as our Assistant Business Manager. Help me in congratulating Frances! You can read more about her and get to know her better in this issue.
I'm also happy to report that last month TICA joined the American Kennel Club to host Meet the Breeds in New York City. A huge thank you goes out to all our breed representatives who made the time to introduce our fabulous felines to thousands of tri-state visitors. Read more about our participation in this issue.
We closed the month out with our annual TICA winter Board meeting. Click here to read minutes from the meeting.
Thank you for sharing your fabulous felines and helping us create the fun and friendships that makes TICA unique!
Vickie
---
In This Issue
TICA Takes Center Stage at "Meet the Breeds" Event in NYC | TICA Promotes Longtime Employee Frances Cardona to Business Manager | TICA Represents Pedigree Cats at Super Pet Expo | CleanHealthy Pets Donates 3,000 Eco-Friendly Pet Bowls to Local Pet Organization | February 28 Deadline to Honor Your Cats in the TICA TREND | February is National Pet Dental Health Month | HABRI and the Michelson Found Animals Foundation Join Forces to Help Renters | Winn Feline Foundation February/March 2020 Update | TICA Regional Updates
---

TICA Takes Center Stage at "Meet the Breeds" Event in NYC
Last month, TICA joined forces with the American Kennel Club (AKC®) to show the public our world of pedigree cats at the annual Meet the Breeds event January 25-26 at the Javits Center in New York City.
The two-day event featured many fun demonstrations, including the much-anticipated amazing acrobatic cats, The Savitsky Cats of America's Got Talent fame as well as the always popular Kitty Cat'tour Feline Fashion Show.
Numerous TICA breeds were represented including Abyssinian, Bengal, Cornish Rex, Devon Rex, Donskoy, Havana, Minuet and Minuet Longhair, Munchkin and Munchkin Longhair, Nebelung, Persian, Ragdoll, Russian Blue, Savannah, Siamese, Balinese, Oriental Longhair and Shorthair, and the Sphynx. A huge thank you goes out to all the TICA members who represented their breeds and created interesting and unique breed booths for the public to enjoy.
---
TICA Promotes Longtime Employee Frances Cardona to Business Manager
TICA is excited to announce the promotion of longtime employee Frances Cardona to Business Manager and Executive Secretary, effective immediately.
"I can't think of a more qualified or trusted person to be in charge of TICA's business operations than Frances Cardona," said TICA President Vickie Fisher. "Her three decades of hard work and dedication have not gone unnoticed by our members."
Frances joined TICA 30 years ago, first as a part-time employee before becoming fulltime one year later. At the time, TICA only had one computer for scoring and all work was done on typewriters using carbon paper to type the blue slips. Frances started working on registrations before moving to processing title confirmations and processing payments and issuing invoices (DARs) manually. Eventually she was moved to the Scoring Department and started manually scoring catalogs and inputting scores via computer. Frances worked closely with TICA's former programmer, Mr. Hart, on the scoring process.
In her new role, Frances will be working closely with TICA's new Chief Operating Officer. She will help introduce him to how the Executive Office works and work with him to help TICA move forward.

Over the past 30 years, Frances notes watching TICA grow tremendously and working with Founder, Georgia Morgan as highlights in her career.
Frances resides in Texas with her husband Manuel and son, Manuel Jr. When not in the office, she likes to workout and spend time with her family. Please help us congratulate Frances Cardona on her well-deserved promotion!
---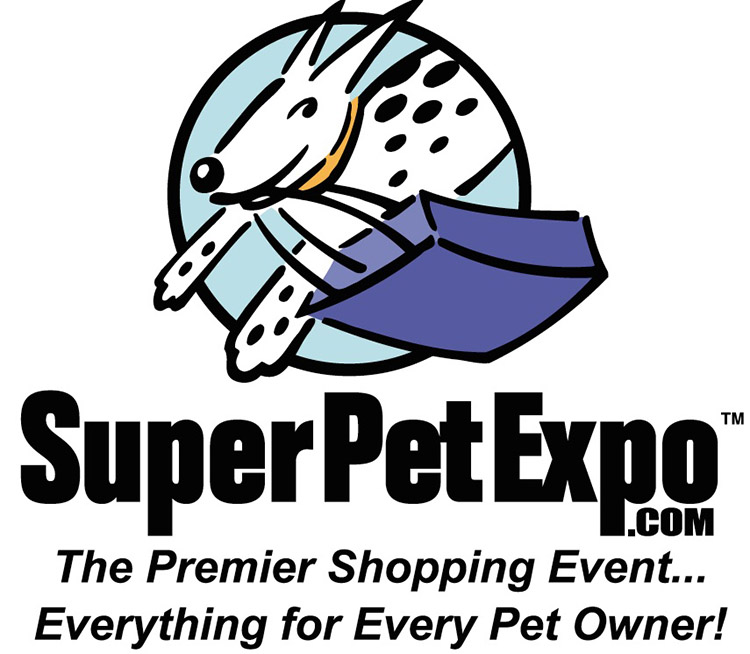 TICA Represents Pedigree Cats at Super Pet Expo
For the third year, TICA's United Cat Club is honored to represent pedigree cats at the 2020 Super Pet Expo in Chantilly, VA, March 20-22.
Attracting thousands of pet lovers to each event, Super Pet Expo provides a unique opportunity for TICA to extend the Association's presence and educate the public about pedigree cats, the different breeds and how to care for them, and offer a glimpse at a TICA all-breed and household pet cat show.
For more information go to www.showclix.com.
---
CleanHealthy Pets Donates 3,000 Eco-Friendly Pet Bowls to Local Pet Organization
TICA's Kat Knappers Cat Club would like to extend a big Thank You to CleanHealthy Pets Founder Mark Tait for donating 3,000 of their disposable eco-friendly pet bowls to Mary Roberts Pet Adoption Center in Riverside, CA.
Mary Roberts Pet Adoption Center is a volunteer organization that supports the Riverside, CA area by giving 'second chances' to pets and owners who are in need. Among the many services the Center provides include financial assistance to those in need of veterinary care, food for pets of seniors and veterans, aid in rehoming pets, training, as well as many other critical services for pets in the community.
TICA is proud to have facilitated this generous donation from CleanHealthy Pets to the Mary Roberts Pet Adoption Center in Riverside. CleanHealthy Pets is a TICA Endorsement of Excellence recipient.
---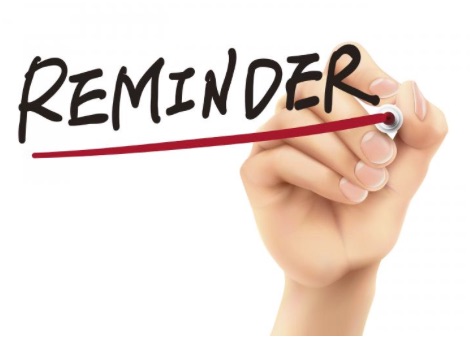 February 28 Deadline to Honor Your Cats in the TICA TREND
The TICA TREND is a great way for members to honor their cat's titles for just $25.
The deadline to submit your cats photo for the April/May 2020 issue of the TREND is February 28, 2020. 

To be included, please send $25 payment for each cat to paypal@tica
.org with "Trendsetters April May" in the comments section. In a separate email please include a 300 DPI or higher resolution image of your cat along with the cat's full name and title, breed, color, owner name, photographer, and copy of your payment to shutterbug1948@gmail.com.
---

February is National Pet Dental Health Month
According to the Cornell Feline Health Center, fifty-to-ninety percent of cats older than four years of age suffer from some form of dental disease. Fortunately the most common forms of these diseases are largely preventable or treatable with appropriate preventive dental care and monitoring.
National Pet Dental Health Month was created by the AVMA to highlight how important oral health is to the overall health, happiness, and wellbeing of your pet.
Neglecting your pet's teeth and gums can cause chronic pain issues that may even be at the center of certain behavioral problems. If your cat has red gums, yellow teeth, and stinky breath, it could be a sign of serious oral disease that could, if left untreated, lead to devastating effects on your pet's quality of life.
TICA urges our members this month and every month to check your cat's oral health and make sure you know how to care for their teeth. National Pet Dental Health Month is the perfect time to call your veterinarian and schedule a dental check up for your furry family members.
---

HABRI and the Michelson Found Animals Foundation Join Forces to Help Renters
Last month, the Human Animal Bond Research Institute (HABRI) and the Michelson Found Animals Foundation launched a new research-based initiative designed to bring housing providers and the pet care community together to increase the availability of pet-friendly rental housing in the United States.
The Pet-Inclusive Housing Initiative was created to field research that demonstrates the benefits of pet-friendly housing to owner/operators, residents, and communities. Research is designed to provide resources and partnerships that assist renters by increasing the availability of pet-friendly rental housing.
Results from their initial survey found that while the majority of rental housing allows pets, significant restrictions present hurdles for pet-owning renters. The survey found one-third of pet owners who reside in restricted pet-friendly housing said they would get another pet if restrictions were lifted. Further, thirty-five percent of non-pet-owners residing in non-pet-friendly housing indicated they would get a pet if restrictions were lifted. This means that if rental housing changes it would allow more pets to be accommodated and could allow as many as 8.75 million animals to find new homes over time. For more information, visit petsandhousing.org.
---

Winn Feline Foundation February/March 2020 Update
2020 has been off to a very busy start. Winn Feline Foundation had a presence and participated in the following events in January:
VMX Veterinary Conference
San Diego Cat Show
Meet the Breeds
Having a presence and participating in events such as these allows Winn to build awareness and increases the potential for support to make significant progress within feline health research.
Winn Partners with AAFP on Two Student Scholarships –
The Boards of Directors of both the AAFP and Winn are thrilled to offer these scholarships to support future veterinarians and continue to advance feline medicine. These two leading feline-dedicated organizations are offering one $2,500 scholarship for a veterinary student with an interest in feline practice and the second $2,500 scholarship for a veterinary student with an interest in clinical scientific research. Scholarships are based upon academic achievement, financial need, leadership, and dedication to and excellence in the study of feline medicine, health, and welfare. Third- and fourth-year veterinary students enrolled in accredited veterinary colleges or schools in the United States or Canada are eligible. Watch for more details at www.winnfelinefoundation.org.
Feline Genetics and Diabetes Study Seeks Participants - Anivive Lifesciences, a pet pharmaceutical company, is partnering with cat owners to study feline genetics and diabetes. Participation in this study is an opportunity to support scientific exploration of the genes thought to be involved with diabetes. This information will help researchers develop new diagnostic tests, suggest possible preventative measures, and explore new treatments for this common feline disease. For more details on how to enroll your diabetic cat into this clinical study visit www.AniviveTrial.com/CatDNA or look for the Anivive banners and buttons on www.tica.org.
Planned Giving Tip by George Eigenhauser - Is your employer withholding the correct amount of federal income tax from your paycheck? As you prepare your 2019 tax return you may discover that your employer is withholding too much or too little tax. If you are not having enough tax withheld from your paycheck you may owe Uncle Sam at tax time. If you are having too much withheld you may be getting too little money in your pocket each paycheck. The IRS has revised their tax withholding tables to incorporate the changes contained in the Tax Cuts and Jobs Act (TCJA). The TCJA changed or eliminated many popular deductions, raised the standard deduction, and lowered some tax rates. You can use the IRS Tax Withholding Estimator to determine the right amount of withholding for 2020.
The IRS recommends everyone use the Tax Withholding Estimator to perform a "paycheck checkup". They note it may be particularly important if you have recent changes in your life, such as marriage, the birth of a child, adoption or bought a home. It's free to use and may help you avoid unpleasant surprises at tax time next year.
---
TICA Regional Updates

Click here to read updates on the following TICA Regions:
---
TICA Great Lakes Regional Update:
Spotlight on 2018-2019 TICA GL Clerk of the Year: Dawn Faust
Dawn began showing in 1994 with household pets. She has since branched out and shown Maine Coons, Persians, Ragdolls, and Himalayans. She has many beautiful Regional Winners.
She has been a member of many Great Lakes clubs (Nice Cat Club, Norwegian Cat Club, Around the House, Prairie State, Wisconsin-Illinois Cat Fanciers, and Cats Rule) and worked to put on not only GL Regional shows, but also TICA Annuals hosted in the GL over the years.
Dawn has earned the honor of GL clerk of the year FOUR times. She has mentored most new clerks in the GL region and is always one of the first to offer to ring clerk for every show she enters. We miss her terribly in the GL, as she moved to Arkansas and the SC region in 2019, but are so glad she still returns for a few shows and is active in both the SC and SE regions. Congratulations Dawn!
Mark your calendar for the following shows/events:
Glass CiTICAts, February 7-9 in Maumee, OH
Showcats Columbus, March 13-15 in Columbus, OH (Early Bird registration through February 1). This is a major TICA and Dr. Elsey Cat Products sponsored event.
Great Lakes Friends of Felines, March 20-22 in Arlington Heights, IL (Early Bird registration through February 15)
Wisconsin-Illinois Cat Fanciers, April 25-26 in Racine, WI (info coming soon)
Prairie State Cat Club, May 23 in Franklin Park, IL (all specialty show - more info coming soon)
HCM Clinic in Louisville, KY - Please let us know if you are interested in participating in a HCM clinic (open to both breeders and pet owners of all cats) in Louisville, KY. If interested, please contact the clinic to be added to the list. The cost is $220 and screening will be done by a Board-Certified cardiologist. Call (502) 410-0034 to reserve your spot.
Moving from Yahoogroups to Groups.io - With the closing of Yahoogroups, the GL Region has created a regional group on Groups.io. You can join by creating an account on groups.io, searching for TICA Great Lakes and then requesting to join or by sending an email to: TICAGreatLakes+subscribe@groups.io.
JE LIAISON NEWS - Thanks to Heather Pedersen for her MANY years of service to the best kids in TICA - GREAT LAKES JEs! Heather was engaged with our kids and always pushed them to be their best. We will miss you!
Sami Kerr has graciously accepted the position as of the 2019-2020 show season and can be reached at: samanthakerr@akerrsbengals.com
---
TICA Mid Atlantic Regional Update:
2020 TICA Annual Update –
Location - Hosted by Capital Cats, 2020 TICA Annual will be held September 5-6, 2020 in Washington DC at the Marriott Wardman Park Hotel. The hotel is located within walking distance of the Smithsonian Zoo and has a metro station that will take you to many of the major sights around DC. The show team is working hard to make this TICA's premier event and look forward to recognizing our wonderful cats at the awards banquet. For those who have never been to the nation's capital, there are a lot of things to see and do, including most museums are free of charge.
Website - The TICA Mid-Atlantic Region is excited to launch the 2020 TICA Annual website. A big thank you to our web designer Cheryl Chamberlin. Check out the site @ tica2020.org and join us on Facebook @TICAAnnual2020.

Banquet info will be updated shortly so please continue to monitor the site. If you have any questions please direct them to 2020annual@gmail.com.
TICA Annual is now open for entries!!! One very important detail, this year a summary sheet will be used with the show. Due to the large amount of money and entries expected this is the best way to keep track. You can find the summary sheet and all-important information at www.tica2020.org. Entries won't be confirmed until the summary sheet is completed.
Volunteers Needed for Annual - TICA's Annual is the premier event of the year and Capital Cat Club needs your help to make it a successful show! They need volunteers to help with show supplies, ring decorating, hospitality, raffle table, gate, along with many other tasks! If you are able to volunteer to take on a task or to help in any way, please contact Lisa Dickie at purberri@yahoo.com.
MA Regional Communications - Communications to regional members will be by MA Regional iOS group (TicaMidAtlantic@groups.io), MA FB page (TICA Mid-Atlantic Region), as well as our MA website (www.ticama.org). If you prefer information sent directly to you by email or by post, please contact Brenda Russo at Blrusso@comcast.net or 610.781.3240. ** Please allow a 24-hour return response.
Volunteers For Regional Committees – An announcement inviting MA Regional members to volunteer to serve on various MA committees will be sent in the next few weeks. Goals of the individual committees along with the committee chair contact information will be provided.
Regional Logo Contest - Put on your creative thinking caps! The contest to design a Mid Atlantic regional logo ends February 28, 2020. All submissions will be posted to the regional website so each member can vote for the one they like best! The winning logo will be used on literature, banners, the MA Regional website, shirts, mugs among other places. Send your completed design to Courtney Bell @ rivabell@aol.com.
Mark your calendar for the following shows/events:
Capital Cat Club, February 21-23 in Hampton, VA. All Profits Support TICA 2020 Annual
United Cat Club, March 20-22 in Chantilly, VA. This event will be a fundraiser for TICA 2020 Annual
Tabby Tales Cat Club, March 28-29 in Morgantown, PA
Lehigh Valley Cat Club, April 17-19 in Reading, PA.
Karousel Kat Club, Inc. (Mid Atlantic Regional), July 31-August 2 in Morgantown PA
Capital Cat Club (TICA 2020 Annual), September 5-6 in Washington, DC
Christmas City Cat Club, September 19-20 in Easton, PA
Philadelphia Tea Party, October 2020 in Lebanon, PA
A Huge Thank You… To our outgoing regional director, Anthony Hutcherson, who played a vital role in shaping the MA region's many successes over the past three years. The TICA Mid Atlantic region would like to thank Anthony for his enthusiasm, focus, dedication, and exceptional work along the way.
---
TICA Northeast Regional Update:
Membership Report - The phenomenal growth in our region continues! As of December 2019, the NE region is home to 799 members. Thank you to all TICA NE members for their continued support.
New Year, New Focus - The dawn of a new decade brings a renewed focus to expand the show offering in the TICA NE Region. Volunteers are being sought to host a show in beautiful New Hampshire, USA. Please reach out to your Regional Director should you be interested in helping with this exciting venture!
Save The Dates - Our all-in-one Regional Show and Awards Banquet will be hosted once again by Cats Ahoy Cat Club in Windsor, CT on August 8-9, 2020 at the fabulous Marriott Windsor-Hartford Airport Hotel. More information to follow soon!
The 2020 TICA Annual, hosted by Capital Cat Club, is now open for entries and will take place in Washington, DC on September 5th and 6th, 2020. For further information, please visit:
www.tica2020.org.
Mark your calendar for the following shows/events in the NE:
Cats on the Beach, Feb 15-16 in Natick, MA
Project Meow!, March 7-8 in Brentwood, NY
Canuck Cat Club, April 10-12 in Mississauga, Ontario
Nauticats, April 18-19 in Sherbrooke, Quebec
Catsachusetts, April 25-26 in Boston, MA
NE Regional Spotlight:
Our Regional Members at Meet the Breeds in NYC!
TICA's participation in AKC's Meet the Breeds on January 25th and 26th in NYC was a great success! The event was attended by many members, including the Northeast Region's very own Christine Lupo, Ilona Vilcina, and Vita Vasilneko. Thank you for your commitment to TICA, educating the public, liaising with colleagues, and promoting our association as a leading feline advocacy body. Our breed booths were extremely creative, the fashion show was lots of fun, and a fabulous time was had by all. Please visit the NE Region's Facebook page to view photos of the event: www.facebook.com/ticanortheast. Until next year!
---
TICA Northwest Regional Update:
Welcome New NW Regional Director, Elaine Hawksworth-Weitz. TICA's new NW Regional Director is Elaine Hawksworth-Weitz. You can contact her by cell phone at (206) 920 – 9214, via email at regional.director.nw@tica.org or elaine.weitz@comcast.net, or via mail at 5517 152nd St SW, Edmonds, WA 98026.
Congrats to The New Culture Club (TNCC) members on a well-run and enjoyable show. If you couldn't attend TNCC's show January 25-26, 2020 in Portland, Oregon, you missed out on one of the best shows in all of TICA land. Huge gate. Great cats. Wonderful exhibitors. What more could one ask for.
Mark your calendar for the following shows/events:
The Evergreen Cat Fanciers, February 8-9, 2020 in Ferndale, WA www.feb.evergreencatfanciers.org
Hillbilly Cat Club, March 7-8, 2020 in Edmonton, Alberta www.hillbillycatclub.com
The Calgary Cat Association, April 18-19, 2020 www.calgarycatshow.com
SeaCats, April 24-26, 2020. www.seacatsclub.com
Click here to view the entire TICA NW Regional show calendar.
Upcoming Regional Meetings:
Feb 9 from 8:15 am-8:45 am at The Evergreen Cat Fanciers Show hall, Ferndale, WA
Mar 8-9 at the Hillbilly Cat Club Show, Edmonton, AB (time TBA)
Welcome New TICA NW Regional Appointees –
Congratulations to Karen Fletcher on becoming the NW's new Regional Treasurer. You can reach her at 425-210-1215 or treasurer@ticanw.com. Until new bank and PayPal accounts are fully functioning, please make all checks payable to "TICA NW Region" and send to Karen's mailing address:
Karen Fletcher, Treasurer
TICA Northwest Region
PO Box 1143
Coupeville, WA 98239-1143
Other important appointments that should be noted include:
Volunteers Needed - The region is still looking for a few more volunteers for the various regional tasks and committees, including the important task of Regional Webmaster. Click here http://www.ticanw.com/Regional%20Activities.htm to volunteer.
---
TICA South Central Regional Update
Mark your calendar for the following shows/events:
TIFS, March 13-15, 2020 in Corpus Christi, TX
Mission City Cat Club, April 4-5, 2020 in Seguin, TX
Garden of the Cats, April 25-26, 2020 in Colorado Springs, CO
In Memorium - It is with great sadness that the TICA SC must report on the loss of Pat Harbert. Pat was a long time breeder of Abyssinians and Bengals. She was an active South Central TICA member and was instrumental in the formation of three Oklahoma clubs - Thunderkatz, Red River Rascals, and Muscogee Cat Club. Pat will be missed by all of us in the South Central Region. Please contact Vicki Jo Harrison at vjhtx@aol.com if you would like to send a card to Pat's family.
TICA Winter Board Minutes have been published. You can find them at tica.org/events/board-meetings.