There is no translation available.
Name: Jessica Acosta

City: Reno

State: Nevada, California


Country: USA

Phone: +1 (775) 720-3533

Email: guessjess@msn.com
Expires 5/1/2023 • Renew
Problem with your listing? Email TICA
Disclaimer: The International Cat Association, Inc.® (TICA®) Does Not Endorse any of the breeders, products, or services on this page unless otherwise noted. Please read our Disclaimers.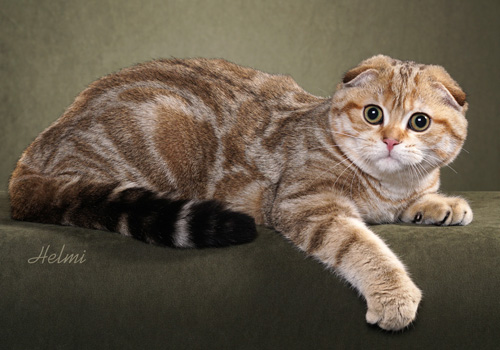 Accepted For Championship in TICA in 1979
---
---
Best of Breed: Scottish Fold

Click on thumbnails for larger image

Best Scottish Fold Of The Year
RW BW QGC RISSA GIOVANNI
RED CLASSIC TABBY
Owner: TERESA LOGAN/CHRISTINA STEPHENS
Breeder: TERESA LOGAN/CHRISTINA STEPHENS


Best Scottish Fold Kitten Of The Year
RW BW HOLYFOLD RUBIES AND PEARLS
RED CLASSIC TABBY/WHITE
Owner: STEPHANIE SMITH
Breeder: STEPHANIE SMITH


Best Scottish Fold Alter Of The Year
RW QGC N-THEODORA FELISIA
BROWN (BLACK) CLASSIC TORBIE/WHITE
Owner: LINDA MADDOCKS
Breeder: MATSAK ELENA