Details

Category:

TICA in the Media

Hits: 9276
NEW YORK, Oct. 24, 2019 /PRNewswire/ -- Tickets are on sale NOW for the 11th annual AKC Meet The Breeds®, which returns to New York City's Jacob Javits Center on January 25th and 26th, 2020. The American Kennel Club® (AKC) and The International Cat Association® (TICA®) bring this two-day educational event to New York to give attendees the unique opportunity to meet and play with hundreds of dogs and cats all while learning about responsible pet ownership and which breed(s) is best for their lifestyle straight from the experts.

Details

Category:

TICA in the Media

Hits: 6861
From: outsideinradio.org
The Bengal cat is an attempt to preserve the image of a leopard in the body of a house cat… using a wild animal's genes, while leaving out the wild animal personality. But is it possible to isolate the parts of a wild animal that you like, and forgo the parts that you don't?
Can you have your leopard rosette, and your little cat too?
Details

Category:

TICA in the Media

Hits: 6723
From: www.wowt.com
OMAHA, Neb. -- Looking for a summer read? How about reading your cat's colors?
The Nebraska Humane Society's Pam Wiese says they see the full spectrum of cat colors but according to the International Cat Association, there are just two primary colors: black and red.
All other colors, including grey, blue, silver, lilac, fawn and cream are variations of black and red – with the exception of solid white.
Details

Category:

TICA in the Media

Hits: 6701
From: www.cityweekly.net
At Ring 2 in the Hotel RL Ballroom, Adriana Kajon wrangles somewhere in the neighborhood of 12 pounds of feline from a cage onto a waist-high table that looks a lot like a stage. On either side, a vertical scratching post rises another three feet, with a wooden bar connecting them, creating the effect of a proscenium.
The cat—an adult female Maine coon—responds agreeably to being handled by this stranger who is checking bone structure, grooming, coloring and multiple other factors against the standards of the breed established by The International Cat Association (TICA).
Details

Category:

TICA in the Media

Hits: 7244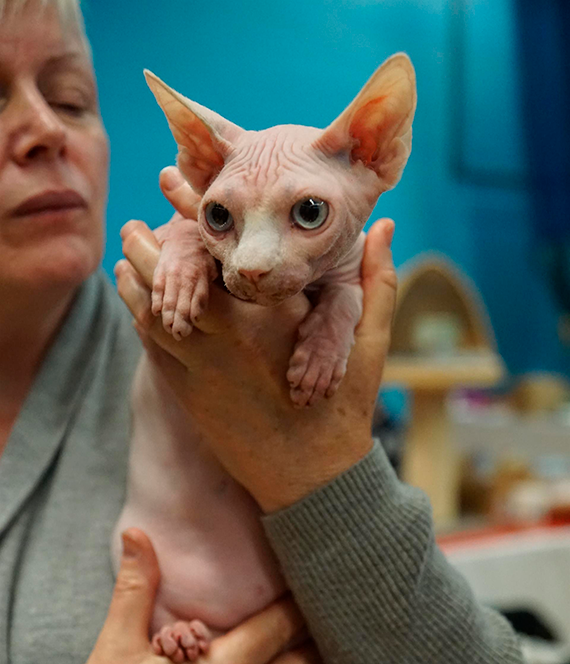 From: www.petbusinessworld.co.uk
LondonCats and The International Cat Association hosted their busiest International Cat Show to date at Leatherhead Leisure Centre, welcoming around 2,000 people and 100 cats.
Details

Category:

TICA in the Media

Hits: 7013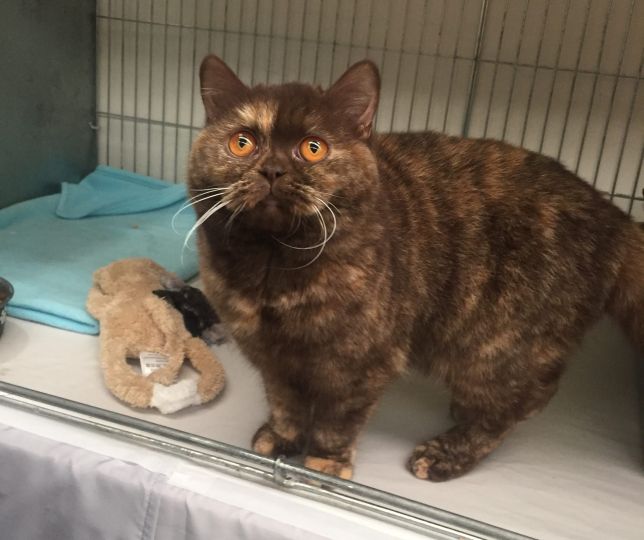 From: metro.co.uk
To say I'm obsessed with cats is a bit of an understatement. I have whole friendships dedicated to the sending and receiving of cat pictures, and look at rehoming centre websites almost daily to scope out a potential feline baby (as soon as my landlord relents on his pet policy).
So, when I was asked to come and check out the LondonCats International Show at the weekend, I smashed that reply button almost instantly.
We all know about Crufts, but the world of cat shows is a lot more understated and niche – much like cats themselves.
Details

Category:

TICA in the Media

Hits: 6298
From: metro.co.uk
Most of us will never get to experience the true joy of meeting an Instagram cat.
Fancy cat breeds like the Bengal or Scottish Fold are usually only owned by hardcore breeders. However, now you can witness the cuteness for yourself at the LondonCats International Show this weekend.
On Saturday and Sunday in Leatherhead, Surrey, 50 different breeds (with 200 cats in total) will be competing for titles – but more importantly, you can go and look at the fluffy little fellas yourself.
Details

Category:

TICA in the Media

Hits: 6666
From: www.getsurrey.co.uk
Leatherhead: LondonCats International Show - May 12-13, 10am-5pm: The popular event returns with more than 200 cats, including 50 different breeds. Tickets are available on the door or online, from londoncats.org.uk. Address: Guildford Rd, Fetcham, Leatherhead KT22 9BL.
Details

Category:

TICA in the Media

Hits: 7390
From: www.washingtonian.com
Dogs have their run of the joint at this past weekend's Super Pet Expo in the Dulles Expo Center. Canines trotted around the tables for all manner of pet accoutrements, as well as animal blood banks, doggy resorts, and creature welfare groups. They could even explore Repticon, a specialized exhibit room for reptiles and exotic animals that features tables filled with take-out containers of living, breathing snakes, along with shirts that say things like, "Just One More Gecko I Promise."
But there was one place they couldn't go.
Details

Category:

TICA in the Media

Hits: 7890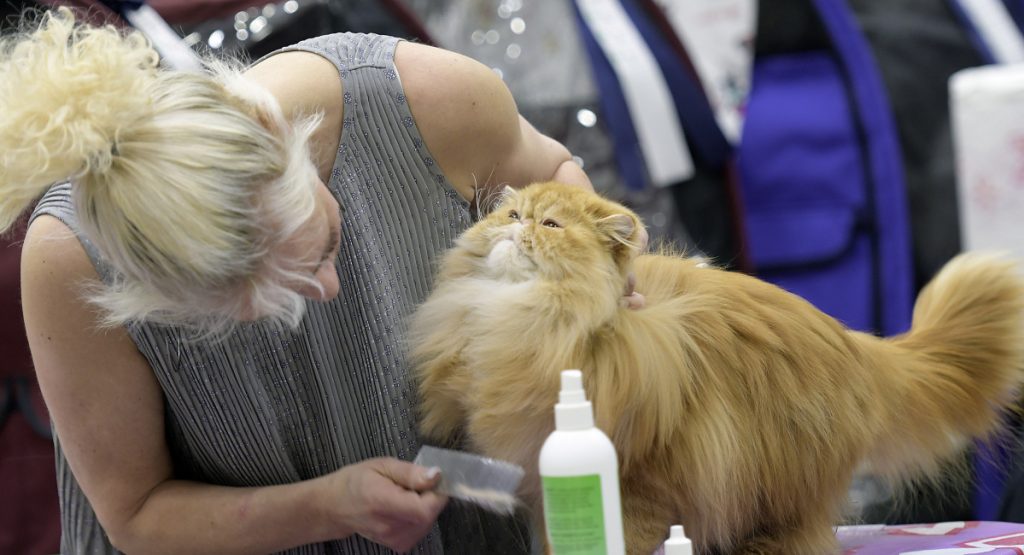 Cat fans travel from as far away as Texas and Canada to show off their cats over the three-day event in Augusta.
AUGUSTA — As they walked into the Augusta Armory on Sunday, Manny and Alexia Ortega weren't planning to leave with a cat, but it was not a certainty that they wouldn't.

Details

Category:

TICA in the Media

Hits: 7261
From: www.chron.com
Scores of Houstonians pawed their way through a friendly cat contest Saturday at the Houston Marriott North.
Over the course of three days, 18 experts judged kittens, cats and alters in the 41st annual Evangeline Country Cat Fanciers Cat Show, an international cat competition that features more breeds than typical, as well as household pets.
"We have a number of breeds, and they all compete in a written standard, and even the household pets have a written standard that they are judged on," said Steven Savant, show manager and president of Evangeline Country
The event draws exhibitors and judges internationally.