---
Newsletter Vol.112: August 2019
---
From the President's Desk: A Message from TICA President Vickie Fisher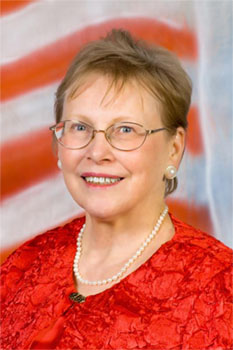 Welcome TICA friends to our August newsletter!
As excitement mounts for our 2019 Annual in just a couple of weeks, we are also looking forward to our TICA Board of Directors Annual Meeting, held August 29-31, 2019 in Las Vegas, Nevada.
There area a number of proposals made by our members on the program – including proposals on bylaws, show rules, standing rules, the judging program, and the clerking program.
But we still need your input! One of the rights you receive as a TICA member is to present your ideas and proposals. We want to hear from everyone!
The full agenda can be found here. Please take time to read through the agenda and share your thoughts with your Regional Directors.
Vickie
---
In This Issue
TICA & CFA join forces for WINN thanks to Dr. Elsey Cat Products | TICA to Present Feline-Friendly Handling Workshop During 2019 AAFP Conference | Cats Invade Times Square This Christmas Thanks to Royal Canin | TICA Annual Update: Are You Ready? Less Then One Month Left! | TICA Announces Participation in 2020 AKC Meet the Breeds | TICA Welcomes Two New Clubs into Our Family | Pet Ki Enterprises Extends Exclusive Offers to TICA Members | TICA Endorsement of Excellence Recipient Goes Global | TICA Regional Updates
---

TICA & CFA join forces for WINN thanks to Dr. Elsey Cat Products
Last month, thanks to the generosity of Dr. Elsey Cat Products, a landmark gathering occurred that brought together two juggernauts of the feline fancy, TICA and CFA, to benefit the WINN Feline Foundation and cat lovers seeking to be among the most informed in the world.
The event, WINNing CATS FELINE Education & Cat Show, was held June 21-23 at the Maryland State Fairgrounds and featured presentations by
Katie Lytle, DVM of Wisdom Health, Emily Graff, DVM PhD of Auburn University, Jody Gookin, DVM, PhD, DACVIM of NC State University, Glenn Olah, DVM PhD and Past President of WINN Feline Foundation and Steve Dale, CABC of WINN Feline Foundation. WINN Feline Foundation President Drew Weigner, DVM, along with TICA & WINN Board of Directors member, Anthony Hutcherson and CFA President Mark Hannon also offered remarks to the 80 cat enthusiasts, judges, and veterinarians present at the event.
In addition to the presentations on "Using Genetic Panel Testing to Increase Genetic Fitness in Pedigreed Cats" by Katie Lytle, DVM and "Cerebral Disgenesis and Inherited Neurological Disorders in Cats" by Emily Graff, DVM PhD, conference attendees were treated to news of the new studies being funded by WINN Feline Foundation this year, totaling more than $300,000. The event ended with the presentation "Winning Strategies to Fight Diarrhea in Kittens" by Jody Gookin, DVM PhD where she shared that much of her research has been funded by WINN Feline Foundation.
TICA would like to extend its gratitude to the WINN Feline Foundation for allowing their Board of Directors Meeting to be the cornerstone for this historic occasion. A huge thanks also goes out to Dr. Elsey Cat Products for their generous support of this event.
"Every person attending this event was a 'winner', said TICA President Vickie Fisher. " TICA is proud to support the Winn Feline Foundation and its passion for bettering the lives of our feline family."
This event marks the second collaboration with both TICA and CFA. Last December, the National Birman Breeders Alliance, a TICA Capital Cat Club and CFA club, agreed to hold the first-ever simultaneous TICA and CFA shows in the same room in North America and possibly the world. Both clubs agreed, from the start, that feline enthusiasts and the cats they love have much to gain from collaborations across geographical, philosophical and registry boundaries to improve feline health, wellbeing and the cat's status in society.
The WINN Feline Foundation has provided in excess of $6.4 million toward advances in feline health research. President Drew Weigner, DVM, welcomed all those gathered to "Join WINN toward even more breakthroughs for cats".
---

TICA to Present Feline-Friendly Handling Workshop During 2019 AAFP Conference
TICA announced it will partner with the American Association of Feline Practitioners (AAFP) to provide a Feline-Friendly Handling workshop during the 2019 AAFP Conference, 5th World Feline Veterinary Conference, October 31-November 3, 2019 at the Hilton San Francisco Union Square Hotel in San Francisco, California. The workshop will take place on the first day of the event, Thursday, October 31, 2019.
TICA will again have a vendor booth at the conference to share the mission of TICA and distribute breed posters, coloring books, and the new Visitors Guide.
This year AAFP will present a first-of-its-kind conference on Complex Disease Management, which will concentrate on exploring feline comorbidities. The interaction and processes between two or more distinct diseases can be challenging and yet, practices experience this occurrence almost daily. The meeting will encourage attendees to think differently about treating comorbidities. Veterinary professionals will acquire knowledge about two or more different diseases or conditions that exist together and learn what to do if treatments appear to conflict.
Additional information about the 2019 AAFP Conference, 5th World Feline Veterinary Conference, #aafp2019conference, can be found online at https://tica.org/events/upcoming-events/5th-world-feline-veterinary-conference
---

Cats Invade Times Square This Christmas Thanks to Royal Canin
Once again, cats will take center stage in at the "Crossroads of the World" this time as Royal Canin joins forces with TICA to encourage people to take their cats to the vet with a massive digital billboard in Times Square. The billboard will run from October 1, 2019 through January 5, 2020 and be on display during the Macy's Thanksgiving Day Parade, Christmas shopping season and as the annual ball drops in Times Square on New Year's Eve.
One of the world's busiest pedestrian areas, the feline campaign can be seen on a state-of-the-art, high definition screen visible to commuters at one of the busiest transit stations on the planet and to pedestrians approaching Times Square.
Royal Canin has been dedicated to drawing focus and attention to the unique needs of cats, their health, and nutrition with the belief that animals come first.
This marks the second Times Square digital billboard exposure for TICA this year. Last spring, TICA partnered with Dr. Elsey's Cat Products and WINN Feline Foundation on a three-month feline education campaign.
---
TICA Annual Update: Are You Ready? Less Then One Month Left!
Why don't cats play Poker in the jungle? Too many Cheetahs!
Speaking of Poker, it's time to get excited about LAS VEGAS! There's less than a month left before TICA's Annual in Vegas and the opportunity to see everyone, celebrate TICA's gorgeous cats and their incredible
accomplishments. 

The event currently has 331 entries. If the show hits 500 entries, show organizers will choose a random entry to win a hand made sculpture of their breed. Click here https://www.tica.org/component/toes/shows#show1379 to enter the show as well as the Bengal and Ragdoll Congresses.
Jazzy Cats, the Mid Pacific Region, Dr. Elsey Cat Products, Royal Canin, Sturdi Products, ViaGen, and Starla's Cat and Paw Tree are gearing up for a TICA 40th Annual Awards & Allbreed and Household Pet Cat Show like no other! Following are the latest announcements and opportunities available to this years event: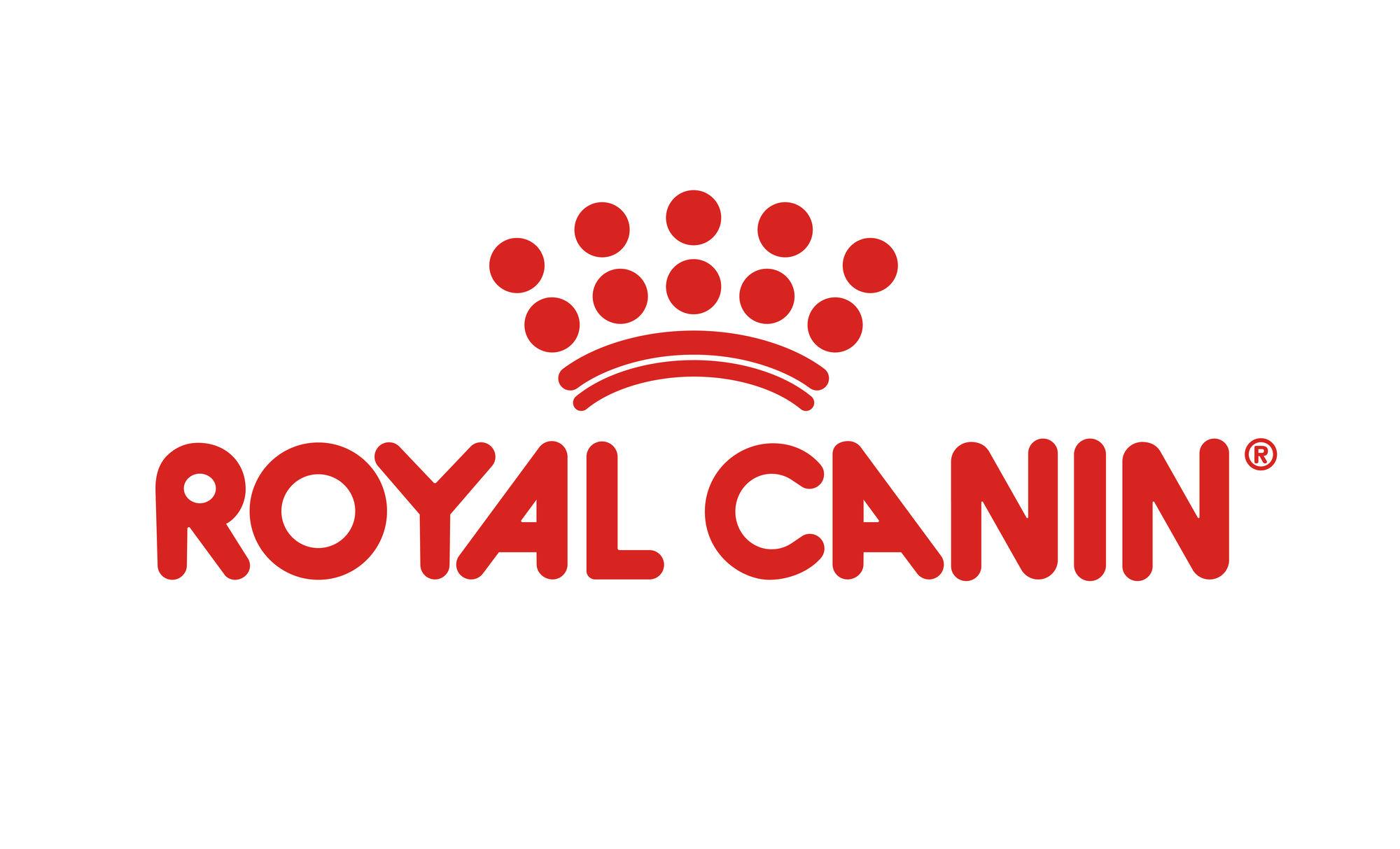 Royal Canin Signs on as 2019 TICA Annual Co-Premier Lead Partner - TICA is proud to welcome global pet nutrition company, Royal Canin www.royalcanin.com, as a Co-Premier Lead Partner of the 2019 TICA 40th Anniversary Annual and Awards Banquet held at the Rio Resort, Las Vegas, NV, August 29 – September 1.
Royal Canin will sponsor the Adoptathon and Education Ring as well as offer educational seminars hosted by Dr. Rick Kesler D.V.M, a Senior Service Veterinarian with Royal Canin. Seminar topics will include reproduction and the importance of mixed feeding.
TICA appreciates the generous contribution made by Royal Canin so please stop by the Royal Canin booth at the Annual and thank them in person. To learn more about Royal Canin, visit www.royalcanin.com and "LIKE" them on Facebook at www.facebook.com/royalcanin.us.
TICA Continuing Education Units (CEU) Offered - TICA Continuing Education Units (CEU) will be offered Thursday, Aug 29 for judges and breeders for $30, including supplies. Sessions include:
9-10AM – Susanna Shon, Peterbald - Learn about the Peterbald directly from the Committee Chair. Fun fact: the Peterbald is one of our mutation breeds, and has 5 distinguishable coat varieties (not all of which are show coats).
10AM-12PM – Dr. Kessler - Feline reproduction and neonates
12-1PM – Lunch\
1-2PM – Shauntay Burris, Sphynx - Learn about some of the major differences amongst TICA's "hairless" breeds and other facts about the Sphynx. Fun fact: Sphynx cats are NOT hypoallergenic.
2-3PM – Grace Ruga, American Curls - Fun Fact; this breed comes in two coat varieties, both long and shorthair.
3-4PM – Marion Schiff, Lykoi - Learn more about the breed that boasts one of the most unique appearances in the cat world. Fun Fact: Naturally occurring Lykoi have been spotted in many states and even several countries!
4-5PM – Laurie Schiff, Judging school
6-8PM – Steven Corneille and Robyn Paterson, Bengals - Learn more about the breed that has earned tremendous appreciation for it's jungle cat appearance, yet tame personality. This is one of our most popular breeds in the fancy, come and find out why! Fun Fact: Bengals aren't just found with shorthair!
Contact Gloria Mahan for more information at jazzycats2000@sbglobal.net.

ViaGen Pet Sponsors On Safari Show - ViaGen Pet https://viagenpets.com/ is proud to announce they will be the Premier Sponsor for the On Safari show at the TICA 2019 Annual. Cat cloning by ViaGen Pets allows cat owners to extend the opportunity for the unique happiness and companionship that a beloved cat brings.
Breed Booths Available: Breed booths can be purchased for $200 by an individual or group. Booths include a 10'x10' space at the Rio in Las Vegas. To purchase booths via PayPal or additional information, please contact
Shauntay Burris at shauntayburris@hotmail.com.
---
TICA Announces Participation in 2020 AKC Meet the Breeds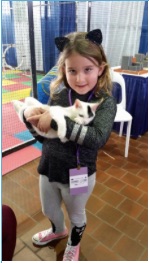 For the seventh year, TICA will join The American Kennel Club (AKC®) to introduce the public to purebred dogs and pedigree cats at the annual Meet the Breeds event. This year, the two-day event returns to the Javits Center, January 25-26, 2020 in New York City.
"We are excited to return to the Javits Center with AKC and once again introduce the public to our fabulous felines," said TICA President Vickie Fisher. "New Yorkers will have the opportunity to get up close and personal with TICA's 71 breeds as they learn and play with hundreds of adorable cats while learning about knowledgeable pet ownership.
Attendees will be able to interact with almost 200 breeds of dogs and cats in elaborately decorated booths with elements from the breeds' history creatively displayed as well as opportunities to learn from experts representing their TICA Breed Committee about each breed in attendance. There will also be numerous, fun demonstrations both days.
---
TICA Welcomes Two New Clubs into Our Family
TICA continues to grow with the addition of five new clubs to our growing family. Please help us welcome BeautyFairy (Beijing, China) in the Asia Wewt Region and Project Meow (Philadelphia, PA) in the TICA Northeast Region.
---

Pet Ki Enterprises Extends Exclusive Offers to TICA Members
Pet Ki Enterprises Inc., formerly Nekochan Enterprises, is offering TICA members exclusive discounts on their new RompiCatz line of exciting new cat toys and rebranded Neko toys. A name you can trust, Pet Ki is a TICA Endorsement of Excellence recipient.
The special offer is available online at http://tica.rompicatz.com, password TICA.
---
TICA Endorsement of Excellence Recipient Goes Global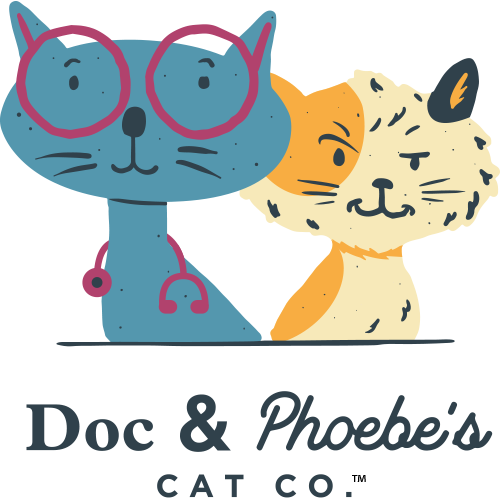 Last month, TICA Endorsement of Excellence recipient, Dr. Bales announced a joint venture between her Doc & Phoebe's Cat Co. and global manufacturing and distribution pet product company, Ethical Products, Inc.

"Thanks to the support of the cat loving community, Doc & Phoebe's Cat Co. and the Indoor Hunting Feeder went from a Kickstarter dream to a veterinary and retail success," said the Doc & Phoebe's Cat Co Founder. "Cat lovers have spoken and now the business has grown to a level that needs more support and a larger network. I am excited to enter into an exclusive license agreement with Ethical Products, Inc. I look forward to working with the experienced team at Ethical Products Inc. to bring new and innovative feline enrichment products to life."
The AAFP and iCatCare have released position statements that cats benefit hunting for small portions of food around the house. Cats are stressed when they can not act out their normal feeding behaviors. That stress is making cats bored, fat and even sick. Veterinarian Dr. Liz Bales invented the revolutionary Doc & Phoebe's Indoor Hunting Feeder to meet these needs for our cats, earning the TICA Endorsement of Excellence.
The world's first and only indoor hunting/feeding system for cats completely replaces the bowl and allows cats to hunt, catch and play with six small meals, day and night. Instead of filling the bowl twice a day, simply use the portion filler to fill the three Doc & Phoebe's mice and hide them around the house before you go to work and repeat before you go to bed. The device mimics the feel and movements of mice to allows cats to recreate the hunt, as nature intended. This way of feeding is helping cats lose weight and resolves stress related behaviors, like urinating outside of the litter box, gobbling food and vomiting it back up, waking owners at night to be fed and being aggressive/destructive.
Vet-recommended, Doc & Phoebe's Indoor Hunting Feeder has won several awards, including the International Cat Care 2017 Cat Friendly Award and has been featured on numerous media outlets, including the BBC's 'Trust Me I Am A Vet'.
Ethical Products, Inc. is an award-winning pet product company in the development, manufacture, and marketing of new and innovative pet products. A privately-held family owned company, Ethical Products was founded in 1952.
TICA is proud to welcome Doc & Phoebe's as a new partner and recipient of the TICA Endorsement of Excellence.
---
TICA Regional Updates

Click here to read updates on the following TICA Regions:
---
TICA Europe South Regional Update:
Mark your calendar for the following shows/events: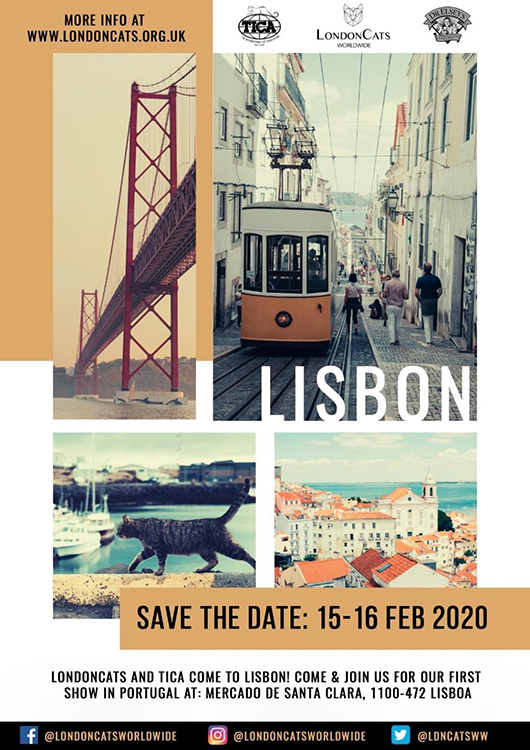 SAVE THE DATE! LondonCats, February 15-16 2020 in Lisbon! The TICA ES Region is excited to announce this upcoming event. The show hall is in the center of Lisbon, in Alfama with so much to see and do. Stay tuned for more details!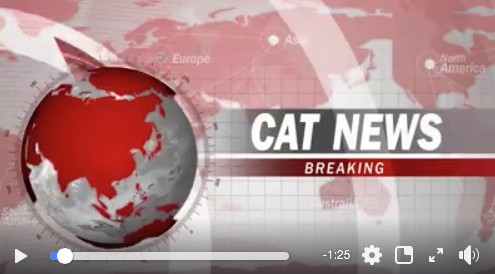 ES Regional award show, October 5-6 in Vösendorf, Austria! The show hotel, the show hall and the banquet hall are in the same building and the TICA ES Region is excited to announce that the one and only TETSU will be coming to take pictures!
---
TICA Great Lakes Regional Update:
Mark your calendar for the following shows/events:
Glass CiTICAts, August 16-18 in Dayton, OH (Regional), Showhall to be held at the Fairgrounds & Events Center of Montgomery County (Dayton, OH) and the Hotel and Banquet will be at the DoubleTree Suites by Hilton in Miamisburg, OH. Book your room here.
Cats Rule Cat Club, Feline Groovy, September 14-15 in Racine, WI
NEW DATE Prairie State Cat Club, November 16-17 in Franklin Park, IL
NEW DATE Buckeye Ohio Rollers, November 23-24 in Medina, OH (Tentative)

2018-2019 Regional Winners are finalized! TICA's Executive Office has sent all certificates electronically to owners this year. Top 25 certificates will be presented during TICA's Annual banquet.
Get Ready for the 2022 TICA Annual – GREAT LAKES! Proposals and bids due by the 2019 Annual in Las Vegas, Nevada, August 31 - September 1, 2019.

Yearbook Orders – The TICA GL Region would like to remind its members to reserve their spot for showcasing their cats/cattery by ordering their book today!! See Chris Unangst for more details or order online https://tica.org/downloads/file/542-2019-tica-yearbook-order-form
GL Region Thanks TICA EO - Executive Office flooded the end of June. They are back up and running. The TICA GL sent a large container of Garrett's popcorn and our thanks to TICA's Executive Office for doing what it takes to get the job done during their recent flood and reconstruction.
---
TICA Mid Atlantic Regional Update:
Congratulations TICA MA Regional Winners - The Mid Atlantic region would like to congratulate all of the Region's amazing winners. The TICA MA Region would like to thank them for supporting the region, as well as TICA as a whole. Some special congratulations are warranted for the following:
MA Members of the Year, Jay Davis & Jessica Petras
MA Best Cat, IW SGC Mtnest Paint to Sample
MA Best Kitten, IW SGC Silvercharm Mannish Boy
MA Best Alter - IW SGC Riterags Aspen Glow
MA Best HHPK - RW QGM Dune of Tremethick
MA Best HHP IW SGM Trick of the Tail
Mark your calendar for the following show:
Karousel Katz show, October 4-6 in Morgantown, PA
Keestone Kat Club, November 2-3 in Coatesville, PA
---
TICA Mid Pacific Regional Update:
Congratulations TICA MP Regional Winners - The Mid Pacific region would like to congratulate all of the Region's amazing winners. The TICA MP Region would like to thank them for supporting the region, as well as TICA as a whole. The Region appreciates you, and are proud of all the incredible cats and winners that come from our little region. Some special congratulations are warranted for the following;
The Mid Pacific show of the year was the Mid Pacific Regional Sophisticats Cat Club Show. Congratulations and way to put on an incredible event!!!
The Mid Pacific member of the year is Ken Kershaw. Thank you for all you do, and congratulations from us all.
The Mid Pacific judge of the year is Debbie Prince. Congrats Debbie!
The Mid Pacific clerk of the year is Sean Corfield. Congratulations!
The Mid Pacific cat of the year is Purrsia Pardonne Moi, a lovely little Peterbald which just so happens to be the best cat internationally as well (sharing the title with the phenomenal Allweneedis Quality Time)
The Mid Pacific Kitten of the year is Whatatrill Simply Fauna, such a beautiful Maine Coon and a joy to see in the ring.
The Mid Pacific Alter of the year is Chipmunk Imagonnabea Starr, oriental shorthair.
The Mid Pacific HHP of the year is Rambo, turning heads everywhere he goes!
The Mid Pacific HHPK of the year is Brianna, representing HHPK with style!
TICA MP Region's Three Lifetime Achievement Winners - Congratulations to LA SGM Wyndham - owned and loved by Susan Waite, LA SGM Magic Mike - owned and loved by Ken Kershaw, and LA BW SGC ScantilyClad In The Midnight Hour - owned and loved by Shauntay Burris
Mark your calendar for the following shows/events:
40th Annual TICA Awards and Allbreed Cat Show, hosted by Jazzy Cats Cat Club, August 30-Sept. 1 in Las Vegas Nevada. See "

Annual Update"

article in this month's newsletter to find out the latest news about the event.
Cats and Sin City Allbreed Cat Show, October 26-27 in Henderson Nevada. A12-ring show featuring 10 Allbreed and 2 Specialty rings, a fun Halloween theme, including a Cat Costume Contest with a special prize for the first place winner. Diana Starr has been named as the show photographer. The Early Bird rate ends September 1st, so register now and take advantage of the special pricing. Click here to enter the show.

The TICA MP Region is in need of sponsors! There is an enormous financial effort to put on shows and sponsors really help make it happen. Every Mid Pacific show is valuable to our region, so please help us make sure clubs have our support. Early Bird rates, good until September 1, 2019 are as follows:
1 entry in 1 double space - $100
2 entries in 1 double space - $180
3 entries in 2 double spaces - $255
4th entry and above - $65
Sponsorship options and show sign-ups can be found here.
---
TICA Northeast Regional Update:
Membership Report: Growing and proud! The Northeast Region is home to 588 active members as of June 2019.
New NE Club: The NE Region warmly welcomes a new club based out of New York, Project Meow, who is hosting the Brentwood, NY show in March 2020. Visit the official TICA show calendar for more details!
Mark your calendar for the following shows/events:
Canuck Cat Club, Sept 14-15 in Toronto, Ontario
Nauticats Cat Club, Oct 19-20 in Quebec City, Quebec
Cats Ahoy Cat Club, Oct 19-20 in Hartford, CT
Nauticats Cat Club, Nov 2-3 in Montreal, Quebec
Clawsome Cats, Nov 23-24 in Toronto, Ontario


NE August Member Spotlight: Remembering Debra Legrand-Wellman
The Northeast Region is honored to pay tribute to friend and long-time member, Debra Legrand-Wellman, who left us in July 2019.
Deb's show career began in the late 1980s at a local gas station, when a strikingly beautiful stray cat befriended her. He was a short-haired seal point with deep blue eye color. Built like a Siamese, perhaps of more than 100 years ago, with a white toe or two. Deb ended up taking him home and named him Bartholomew Bunny. In later years, she said she believed he was an angel sent to her by a higher power. "Bart," as Deb normally called him, was incredibly outgoing.
She tried showing him as a HHP at local shows, and he proved a natural show cat. Bart soon became a star and rose through the ranks until he was CFF's top National Winner. Bart retained that title for years, appearing regularly in CFF ads in magazines and other cat fancy publications - a familiar sight to all. He was even asked to be a ring bearer at a couple of weddings!
Around 1990, Deb obtained a CFA registered Siamese of quality color and moderate type, Gotier Gressner Tip Tap Toe en Jazz, also known as "Bucko." Bucko was the foundation of Deb's first Siamese breeding program. One photogenic Bucko son, Premier Morningbrook So Solomon, can be found in many book and magazine articles, including the 1993 CFA Cat Encyclopedia.
Deb, who was instrumental in efforts aimed at getting the Traditional Siamese recognized as a separate breed from the Modern Siamese, was one of the founding members of the Prestwick-Beresford Old-Style Siamese Club (PREOSSIA). Deb also served on PREOSSIA's board. It was PREOSSIA that did the work needed to bring the Thai to championship in TICA in 2010.
As time passed, Deb was supportive of the Thai, but she had become increasingly enchanted with the modern Siamese and Oriental. After Bart's passing at roughly 24 years of age, she devoted her efforts to Siamese and Orientals exclusively. In 2008, she married her soul mate John, with whom she shared her passion for all things feline.
Deb will be fondly remembered as a kind and caring friend to many, touching the lives of all who knew her. Rest in peace, Deb; fly high with Bart amongst the stars.
---
TICA South Central Regional Update:
The TICA SC Region would like to give a big shout out to all those who sponsored our 2019 South Central award winners! Your generous donations are very much appreciated.
The TICA SC Region would like to thank all the South Central clubs for donating toward the Region's Annual sponsorship for two SC judges - Fate Mays and Jim Armel. Both sponsorships have been fully funded!
The TICA Yearbook will be a bit different this year. There will be short stories about all the winners along with their pictures. If you have an international winner, contact Chris Unangst at chris.unangst@gmail.com.
Mark your calendar for the following shows/events:
Ft. Worth Feline Fanciers, August 24th in Mesquite, TX
Kansaskatz, September 14-15 in Wichita, KS
TICA de Mexico, September 28-29 in Puebla, Mexico