In This Issue:
From the President's Desk | Isolated Status Complete | Annual 2023 Update | Limited Vendor & Breed Booth Space Available at Great American Cat Show| Great American Pet Walk | New SC Region Club | EveryCat Health Foundation August Update | Get Social With TICA | TICA GL Regional Update | TICA MA Regional Update | TICA SE Regional Update| TICA SW Regional Update
---

From the President's Desk: A Message from TICA President Vicki Jo Harrison
Dear TICA Friends,
I'm excited to invite you to TICA's 42nd Annual Show & Awards Banquet, hosted by SeaCats and TICA Northwest, on September 2-3, 2023, at the Greater Tacoma Convention Center in Tacoma, WA. This event promises two days packed full of opportunities to mix, mingle, and learn about TICA breeds, and most importantly, to celebrate the hard work and dedication of our 2022-2023 International Award Winners.
We can't wait for you to join us in person to congratulate these deserving winners and to enjoy the many activities planned for the event. With so much to do, you won't want to miss the latest updates on events and gatherings that we will be sharing in this issue, along with information on your chance to win fun prizes.
In this issue, you will also find some great news about how TICA successfully completed Isolation Status and some amazing opportunities for you to still participate as a vendor or breed ambassador during the largest cat and dog extravaganza later this month.
We hope you will mark your calendars, make your travel plans, and join us for this premier event. We look forward to seeing you there!
As always, I wish each of you good health. Please stay safe and hug your kitties tight!
Vicki Jo Harrison
TICA President
---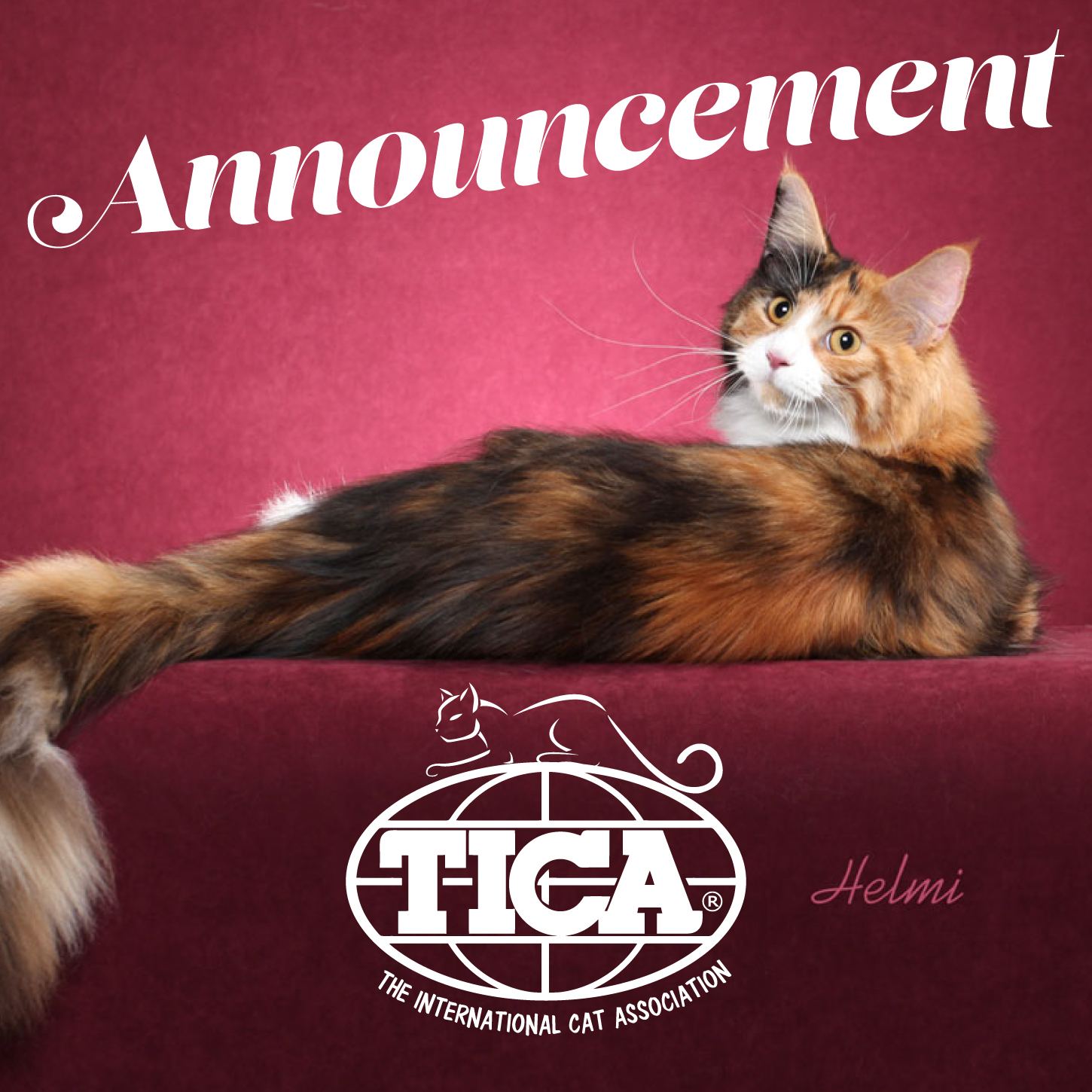 TICA Successfully Completes Isolated Status
Good news from TICA's Executive Office!
We are thrilled to announce that TICA has successfully completed the necessary steps to come out of isolated status. A huge thanks to Frances Cardona and the TICA Executive Office team, who worked tirelessly to sift through a vast quantity of information and detail and got us to where we are now - ready to move ahead with the current show season.
The TICA Team at the EO has started entering scores for the current show season. We anticipate posting standings through May by the end of this week. June and July will be posted soon thereafter. This being our first time coming out of isolated status in TFMS, we intend to proceed with care and diligence to ensure the data is accurately audited. If you find any issues related to scoring, please email scoring.questions@tica.org.
Thanks to everyone for their patience as we look forward to another successful show season!
---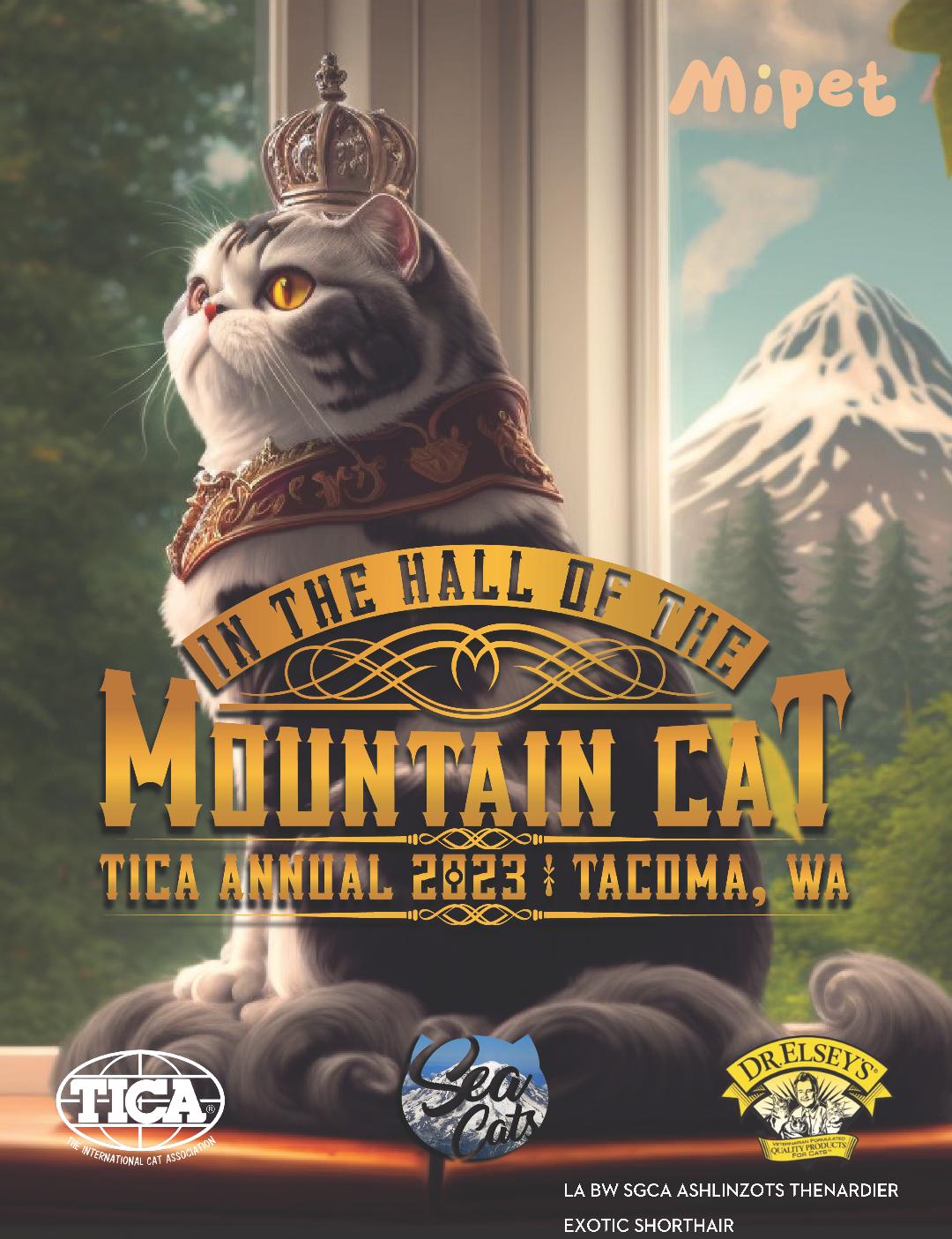 Pack Your Bags & Cat Carriers: Countdown to TICA 2023 Annual Awards in Tacoma
Calling all cat lovers and feline fanatics! The countdown has begun for the highly anticipated TICA 2023 International Awards Show & Banquet. In less than a month, SeaCats and TICA Northwest will be rolling out the red carpet for you! Start planning your trip for an unforgettable weekend full of excitement and camaraderie with all your feline friends September 2-3, 2023, at the Greater Tacoma Convention Center in Tacoma, WA. This year's event will feature an all-in-one show hall and hotel so exhibitors never have to leave the location and can maximize their fun.
Four Educational Seminars Offered: This year's event will feature four educational seminars on Friday, September 1 that will cover feline health and breeding standards, including:
Persian Breed Group Presentation by Jane Allen,

An Overview of Feline Infectious Peritonitis (FIP) Pathophysiology, Diagnosis, and Progress on Treatments by Dr. Tatyana Kalani,

American Bobtail (ABT/ABS) Presentation by Shelby Friemoth, and

Maine Coon/Maine Coon Polydactyl Presentation by Cari Tucker.
Read additional details on each seminar.
Each session will cost $15 or $50 for all four sessions. Register for seminars on the Exhibitor Summary sheet.
Get the Party Started Early: A special welcome event and entry check-in on Friday, September 1, 2023, at 7PM.
Memorial for Edith Mary Smith: A special memorial will be held Friday, September 1st at 8:15 PM at the Show Hotel. This is not an official annual event.
Junior Exhibitor Field Trip: A special outing to the Point Defiance Zoo and Aquarium will be offered to Junior Exhibitors on September 1, 2023. Contact Kay Hanvey at catcantdoo@yahoo.com to register.
Persian/Exotic/Himilayan breed group Award: The highest scoring kitten/cat/alter in the Persian/Exotic/Himilayan breed group will win an award from the breed committee and prize from Mipet.
Bests in Every Ring for Every Class Prizes: Winners will receive a bag of litter from Mipet.
Event Details:
Awards Banquet Registration: Reserve your Awards Banquet spot today. The show will close on August 15, 2023.
List of Judges: A list of show judges can be found online.
Hotel Reservations: The Marriott is connected to the Greater Tacoma Convention Center with a sky bridge making it a short jaunt to the show hall. The hotel block is filling up fast! Reserve your room today. The hotel block will close on August 15 @ 11:59 PM PT.
Sponsorship Information: There are several sponsorship levels still available, ranging from $75-500.
Vendor Space Available: Vendors can reserve 10'x10' or 10'x20' spaces inside of the show hall. This is available on our Vendor's page!
Learn more about the event and reserve your spot now at https://www.tica2023.com/.
---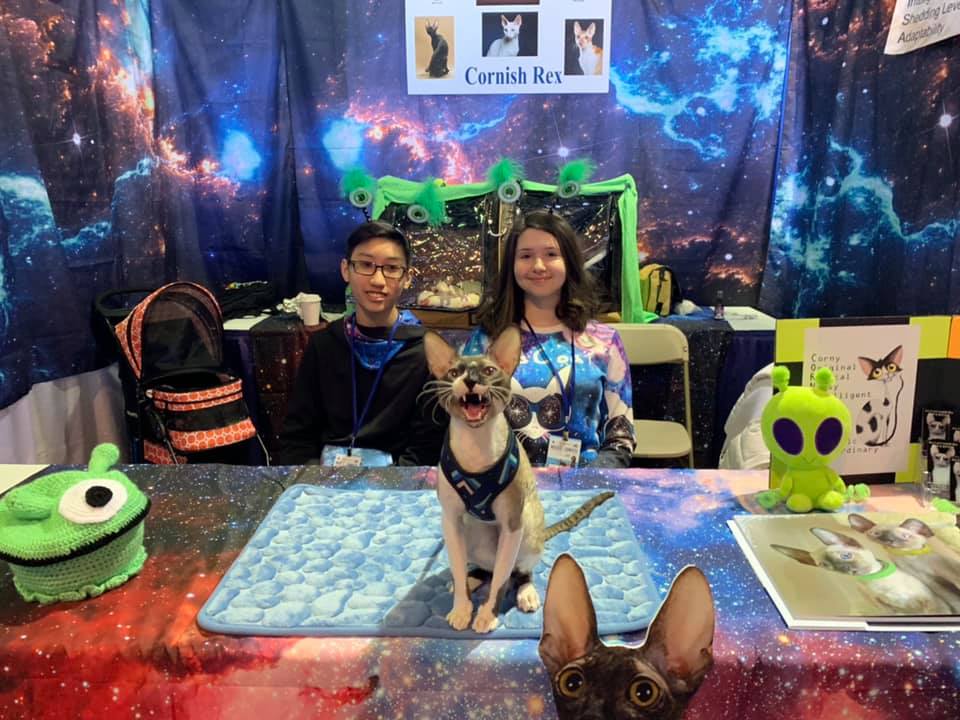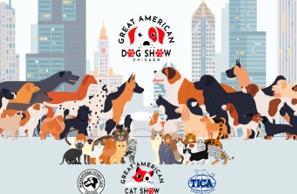 Last Chance for Breed Booth Representatives & Vendor Space at Largest Cat and Dog Extravaganza in Chicago
The biggest cat and dog extravaganza in Chicago, the Great American CAT/DOG show, is just around the corner on August 25-27 at the McCormick Place Lakeside Center. And guess what? This is your last chance to become a Breed Booth Representative or secure Vendor Space to reach 80,000+ pet lovers as they meet and play with hundreds of different dog and cat breeds.
If you are a vendor, TICA still has limited vendor space available to display your products in our "Meow Mall" section, where all cat show attendees will walk through to enter the cat show area. This prime location ensures that your products will receive maximum exposure, as the event is being advertised extensively and promoted through various media channels, including television, radio, and social media platforms. We encourage you to bring enough inventory so as not to sell out, as this event is sure to attract many enthusiastic pet lovers.
If you are a breed enthusiast, TICA still has an incredible opportunity for you to shine the spotlight on your beloved breed by hosting a breed booth, the size of a double benching space, completely free of charge! But that's not all - we're sweetening the deal with $75 TFMS credit for each participant.
Secure your vendor space by completing the sign-up form and sign and return the IKC Vendor Form to Roeann Fulkerson by Friday, August 18, 2023. As our vendor booth spaces are limited and assigned on a first-come, first-served basis, we advise you to act fast and reserve your space today.
Secure your complimentary breed booth space and $75 TFMS credit by completing this sign-up form by Monday, August 21, 2023, at 9 AM CT.
Feel free to contact Liz Brown at drlizentryclerk@gmail.com or RoeannFulkerson@tica.org with any questions.
---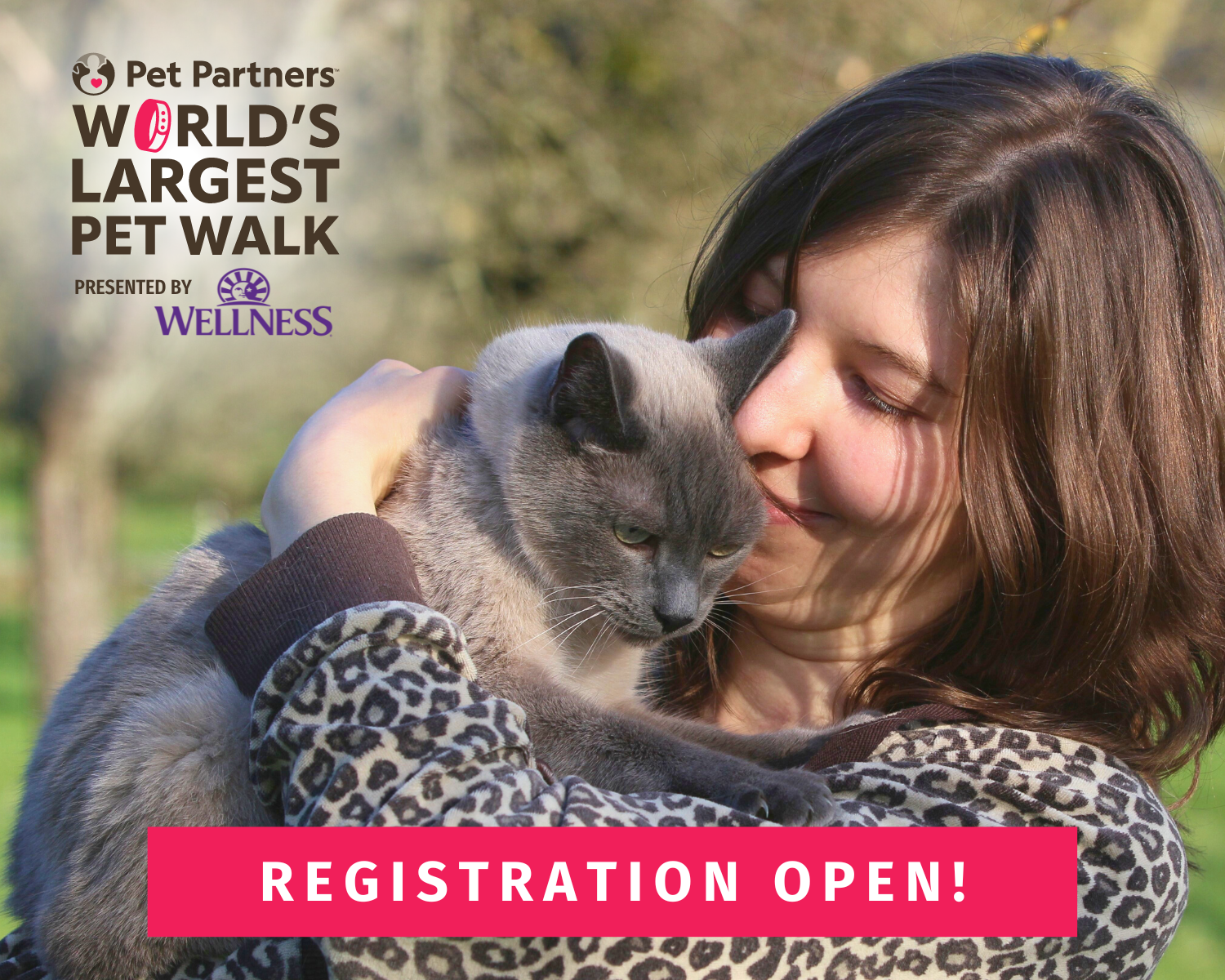 6th Annual Pet Partners 'World's Largest Pet Walk' to be Held September 23
Join TICA's Team and Help Support Therapy Animals
Are you ready to put your best paw forward for a great cause? Join TICA's team in Pet Partners' 'World's Largest Pet Walk' on Saturday, September 23, 2023, to help us raise awareness and funds to support therapy animal teams from around the world.
Each September, walkers from around the world lace up their walking shoes and grab their pets and leashes to hit the pavement to raise money to support therapy animals. By participating in the World's Largest Pet Walk, TICA's team will raise awareness and the funds necessary to support the thousands of therapy animal teams who make millions of life-enhancing visits each year.
Those participating are encouraged to walk at any time, any distance, and in any location on September 23. Participants can gather with friends and family for a casual stroll around the block or take a quiet hike with their furry friend.
There is no registration fee to join the World's Largest Pet Walk, but Pet Partners encourages supporters to fundraise in honor of their participation. Those interested can learn more, sign up, or make a donation.
TICA is the first, and to date the only, cat registry where teams of cats and owners can earn titles, certificates, and badges for their feline by registering as a Therapy Cat and volunteering as a team. Learn more about TICA's Therapy Program and how you can get involved with your cat and earn titles while helping others.
---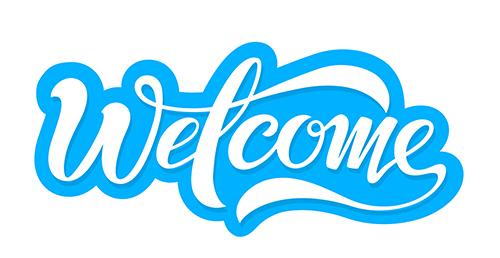 TICA Welcomes a New Club in the SC Region
Wherever you are, you are in TICA's world! TICA continues to grow in 2023 with the addition of the new club -- American Feline Society (Missouri City, TX) in the South Central Region. Welcome!
TICA has clubs around the world and are a great way to mix and mingle with people who love cats as much as you do. There are more than 160 clubs in TICA's world with a diverse array of backgrounds, interests, and professions. By joining a TICA club you can make new friends with amazing people while attending TICA cat shows, participating in club activities, and volunteering.
If you're not already a member, then find a club near you and start the fun! Find a list of TICA clubs.

---

EveryCat Health Foundation August Update
EveryCat Health Foundation is thrilled to announce our participation at ShowCats Chicago's Great American Cat Show and Meet the Breeds, taking place at McCormick Place in Chicago from August 25-27, 2023. The event is being held in association with The International Kennel Club's Great American Dog Show, with the dog show downstairs and the cat show upstairs!
We invite you to join us at our booth and meet our fabulous team, as we share our feline wisdom and talk about how you can get help make a difference in the lives of cats everywhere.
---

TICA Social Media Followers Celebrate World Cat Domination Day!
Last month TICA's Facebook and Instagram followers went all out to show the world how their cats rule the roost and make every day "World Cat Domination Day" and we want you to join in on the fun! Don't miss out on this purr-fect opportunity to show off your own regal kitty! Join us on the TICA Facebook and TICA Instagram pages and let the world witness your cat's reign of cuteness.
---

TICA Regional Updates:
TICA Great Lakes Regional Update
TICA Mid Atlantic Regional Update
TICA Southeast Regional Update
TICA Southwest Regional Update
---

TICA Great Lakes Regional Director, Liz Brown:
TICA Great Lakes Regional: What a weekend we had in Gray Summit, Missouri, at the PracTICAl Cats show and Great Lakes awards banquet. Regional shows are a huge undertaking, and I want to take this time to thank Donna Maddox for agreeing to host this year and creating such a memorable weekend. We had a lovely venue at Purina Farms with a huge number of visitors, great food, an amazing raffle, and, most importantly, such a positive and happy vibe all weekend.
On Saturday night, we celebrated the best cats of the Great Lakes (the Best Region in TICA) for the 2022-2023 show season and some "special" awards, including:
Show of the Year: 2022 TICA Annual by Showcats

Clerk of the Year: Wayne Pedersen

Judge of the Year: Debbie Lopeman

Member of the Year: Richard Scott Hoskinson

Piggy of the Year: Lorna Dawn Friemoth-Gallion

First GL Therapy Cat: LA SGM Missylittle Dale
Thank you to all the presenters:
Jamie Christian

Chris Unangst

Vanadis Crawford

Nikki Crandall-Seibert

Jan Poole

Richard Scott Hoskinson

Debbie Lopeman

Heather E. Lorimer

Honey Gilmore
Awards Set-Up (until the wee hours on Friday): Chris Unangst & Lynne Sherer

Awards Booklet: Donna Maddox

Awards Sponsorship: Chris Unangst

Awards Presentation (Powerpoint): Chris Unangst
My apologies to anyone I've forgotten in my "village". I cherish each of you and couldn't do my job without you. I am honored to be your Regional Director and call you all my friends!
Photos: For those who missed it, or those who want to reminisce, take a look at TICA GLR Banquet Formal Photos and Candids from the event.
Liz
---
T

ICA Mid Atlantic Regional Director, Brenda Russo:
Coming Up VERY SOON! Upcoming Regional Show and Awards Presentation: Personal Invitation to The TICA MA Regional Show, hosted by the Mid Atlantic Regional Cat Fanciers. Date & Location: September 9-10, 2023, in Exton, PA. Please remember to make your reservations for the MA Regional Banquet.
We Are Still Taking Award Sponsorships: Please consider sponsoring awards for your friends in the Mid Atlantic region.
Special Regional Awards: Don't forget to vote for your favorite judge, ring clerk, member, and show of the year.
Regional Show and Awards Volunteer Opportunities: Please contact me if you would like to be part of the festivities! BRussoTICA@gmail.com
UPCOMING 2023 REGIONAL SHOWS:
September 9-10, 2023, Mid Atlantic Regional Club MA REGIONAL Show & Awards Program in Exton, PA.

September 30 - October 1, 2023, Northern Lights Cat Club in Morgantown, PA.

October 20-22, 2023, United Cat Club in Fredericksburg, VA.

November 4-5th, 2023, Tabby Tales Cat Club, Lebanon, PA.

December 9-10, 2023, Carnivorous Winos in Lebanon, PA.
IMPORTANT: Next year the Mid Atlantic will be hosting the 2024 TICA Annual.
We need Volunteers to help in many capacities. Please contact Lisa Dickie at Purberri@yahoo.com and/or Susan Adler at NYCSA@aol.com for more information on how you can help!
---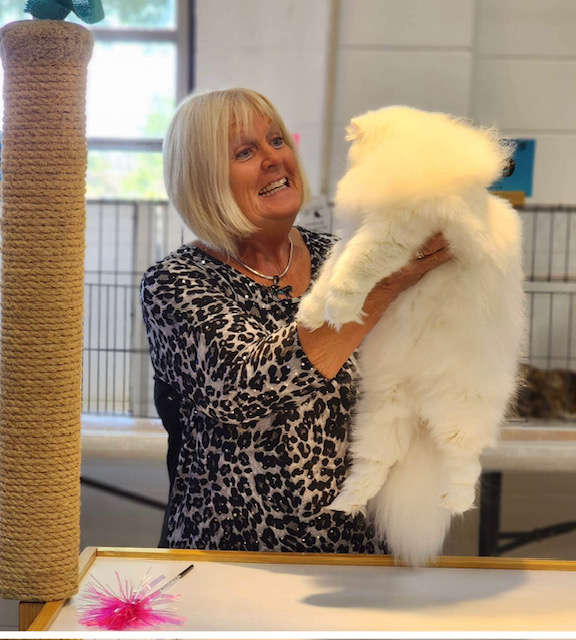 IW,RW, SGC, Pursnickity Cloud of Elviskitkat
Owner. Sandra Pringle
Judge: Carol Lawson
TICA Southeast Regional Director, Rene Knapp:
It's finally here! The Southeast Regional show and banquet in Kissimmee, Florida. August 19-20, 2023, at the Wyndham Orlando resort and Conference Center.
I have spent the last few weeks going through all of the award plaques and Rosettes, checking names and placements. We are excited that we have found a local rescue, Candy's Cats, who will bring cats and kittens for adoption - and we are asking everyone, exhibitors, and spectators alike, to show them the TICA generosity by bringing litter and food donations.
Annual: After the regional, many of us are preparing to go to the annual - please look at the agenda and send me any comments you may have on any of the proposals. I will also hold some discussions on our Southeast Facebook Group. I value all your input.
Upcoming SE Region Shows: After the annual Cattyshack brings us their show September 9-10, 2023, at the Riverview Park Activities Center (100 Riverview Park Drive North Augusta, South Carolina). This club is featuring some great international judges you don't see that often so put them on your "to enter" list.
Then at the end of the month Its TICATime September 23-24, 2023, at the Simpsonville Activity and Senior Center (310 West Curtis Street, Simpsonville, South Carolina).
---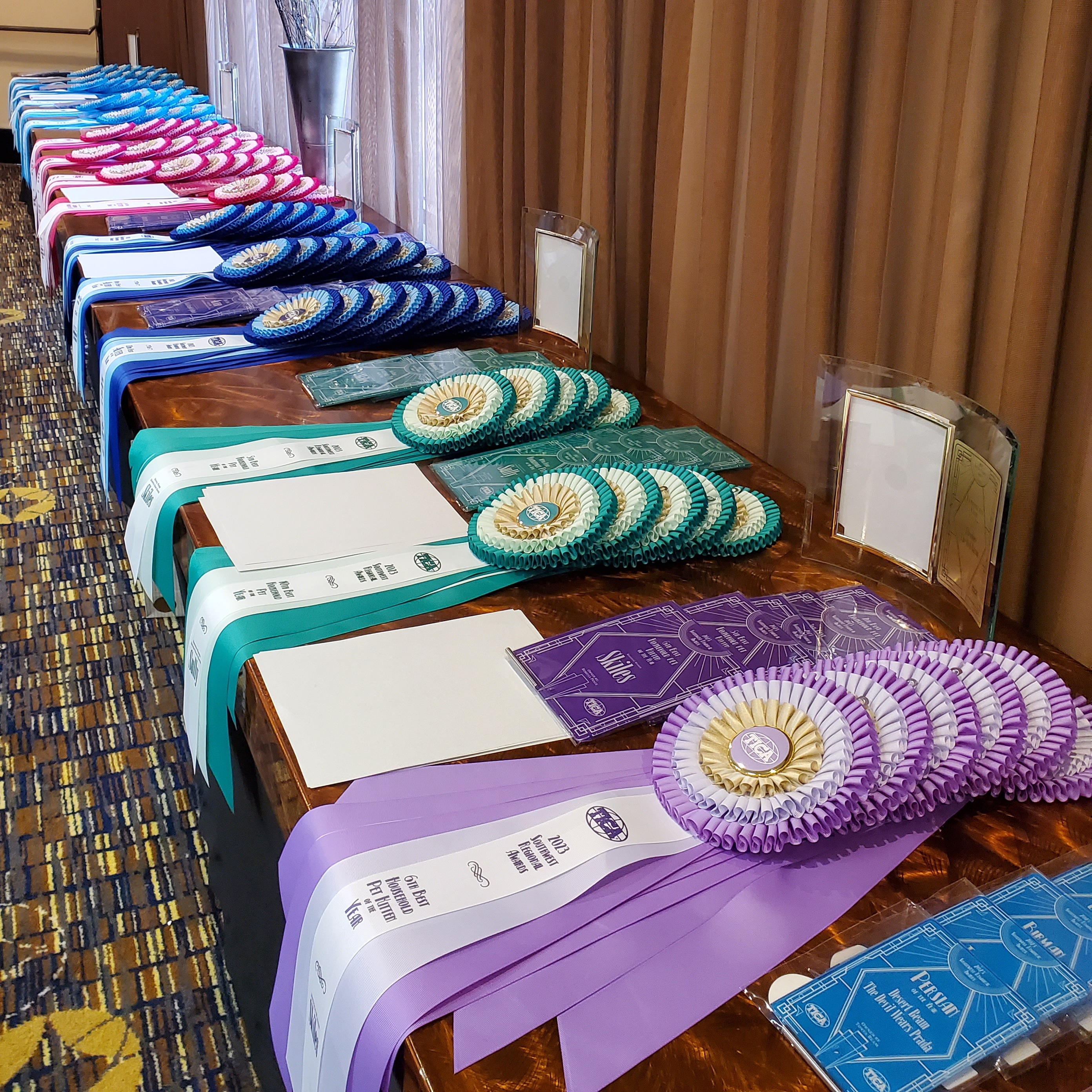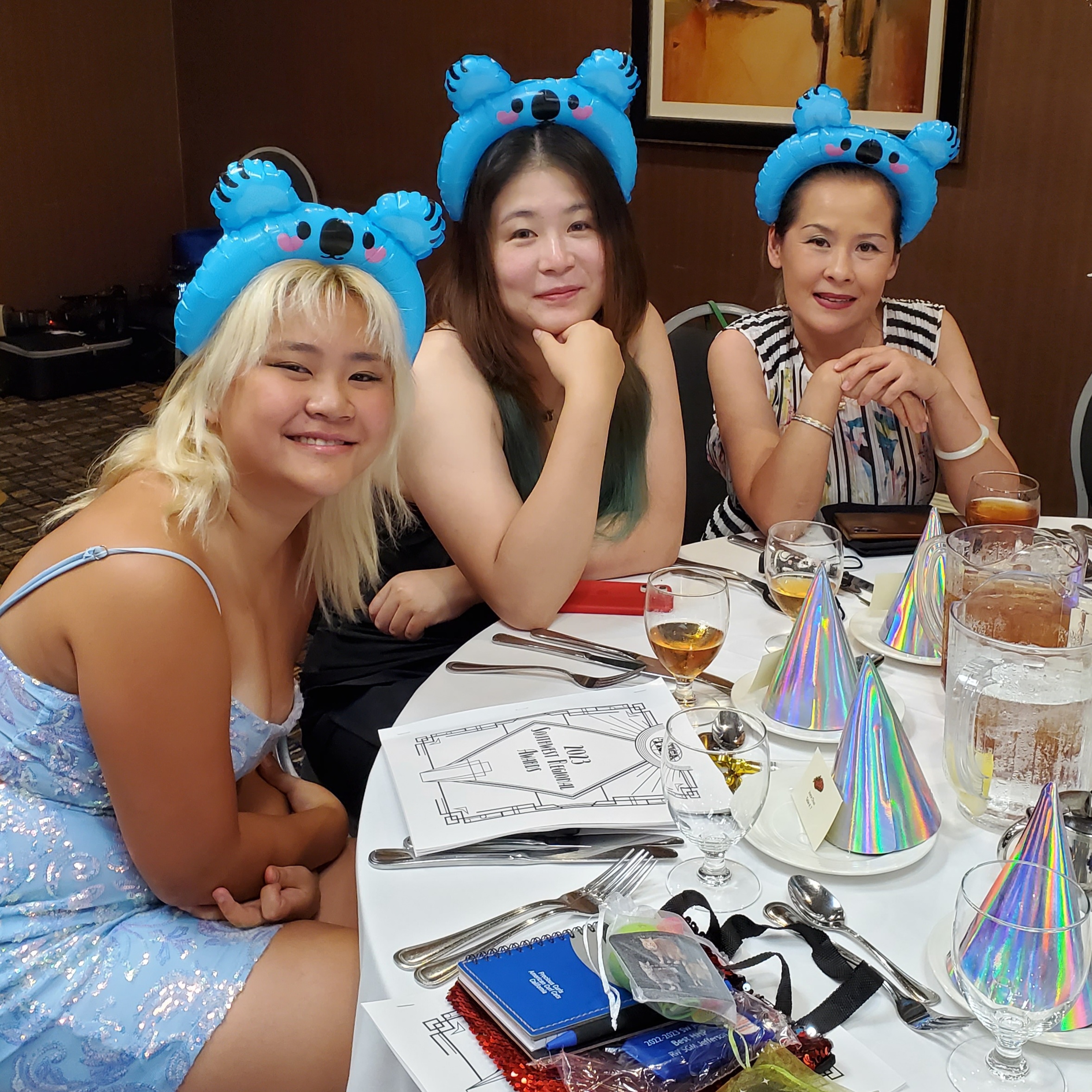 TICA Southwest Regional Director, Laurie Schiff:
The TICA SW Region had a successful Southwest Regional Show & Banquet - Congratulations to all the winners! This year's Member of the Year is Melissa Eichler and the Southwest Judge of the Year is Sharon Kalani! Both are very deserving of the awards.

Make your plans now to attend these other upcoming shows in the TICA SW Region:
November 18-19, 2023, Surf-N-Turf & America's Finest Felines, in Arcadia, CA.

March 16-17, 2024, Surf-N-Turf in Arcadia, CA

April 13-14, 2024, Celebrity Cat Club in Arcadia, CA
---