Details

Category:

Press Releases

Hits: 4055
Pasadena, Calif.—October 11, 2021—Sleepypod®, a Pasadena-based company known for making safety tested pet products, will mark its 15-year anniversary on October 15, 2021. In celebration of the milestone, Sleepypod will offer discounts to consumers and retail partners. On October 15, consumers will automatically receive a 30 percent discount at checkout on any purchase from the Sleepypod U.S. and Sleepypod Canada stores. This consumer discount is valid for one day only and while supplies last. For 15 days, from October 15 to October 30, retailers in the U.S. will receive a 15 percent discount on wholesale orders. Limitations apply to wholesale purchases.
Sleepypod invites customers to share in the celebration of 15 years of creativity and design innovation by posting photos on social media of their pets using their Sleepypod products with the #SleepypodInnovation hashtag.
About Sleepypod
You shouldn't have to guess about the safety of your pet's products. Sleepypod products are made for more comfortable, safer living with your furry best friends. From the BPA-free silicone in Sleepypod's Yummy Travel Bowls to the crash-testing of our carrier and harness lines at U.S., Canadian and E.U. child safety seat standards, Sleepypod devotes careful and caring attention to each detail in every product. Pets travel safer with Sleepypod. Sleepypod.com
Details

Category:

Press Releases

Hits: 9747

Details

Category:

Press Releases

Hits: 4733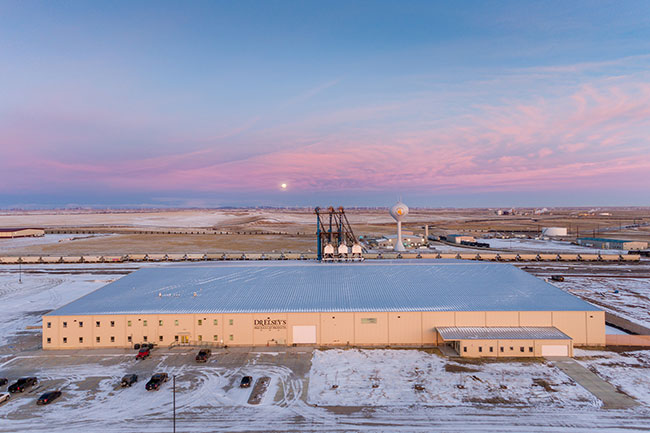 New facility space offers Dr. Elsey's closer access to ingredient source
CHEYENNE, Wyo. — Dr. Elsey's, a veterinarian-owned cat product brand, has finished completion on a production facility in the state capital of Wyoming.
Located at Swan Ranch in Cheyenne, Wyoming, the brand's new facility offers closer access to the source of silver sodium bentonite clay and better access to the railroad system used for product transportation.
"At 180,000 square feet, the new production facility, including rail shed, is four times the size of Dr. Elsey's previous facility located in Englewood, Colorado," said CEO Aaron Westcott.
The increase in space offers new opportunities for the brand to further expand its product line of solutions-based litter products for cats and meet the complex needs of pet owners.
"We try to speak for the cat," said company founder Dr. Bruce Elsey. "Coming at this from a feline veterinarian perspective, I think we've been able to hone in on what cats need. We've always put ourselves in the pet's paws, always identifying what is best for the animal, not for publicity."
Dr. Elsey's offers a variety of highly-rated litters, including Cat Attract™ and Ultra. The first of its kind, Cat Attract™ Litter is the only litter designed for cats that do not consistently use their litter box. Blended with a natural herbal attractant, Cat Attract™ is the problem cat training litter. Non-use of the litter box is the number one behavioral reason cats are abused or surrendered to shelters. Dr. Elsey's works to keep cats in happy homes by offering a free Litter Box Solutions Booklet in every box or bag. Ultra, recently named "The Best Cat Litter" by Wirecutter, offers excellent clumping and prevents moisture from reaching the bottom of the litter box tray. This low-tracking litter is 99% dust free and keeps your home clean and odor-free.
To learn more about Dr. Elsey's line of products, visit www.drelseys.com.
About Dr. Elsey's
Dr. Elsey's is a veterinarian-owned cat product brand dedicated to creating products that solve the complex needs of pet owners. Founded in 1987 with the first all-natural clumping cat litter, Dr. Elsey's line of products has since grown to include a variety of premium litters that address the health and behavioral needs of cats in every stage of life. With the mission to enhance the lives of pets to the degree in which they enrich ours, Dr. Elsey's strives to put heart, soul and science into their line of specialty cat litters and food.
Details

Category:

Press Releases

Hits: 6993
Consumers Can Shop with Peace of Mind Buying Authentic Product Direct from the Manufacturer
Westmont, IL – February 2, 2021. Pet King Brands, Inc. announced their veterinarian-recommended ZYMOX Dermatology and Oratene Brushless Oral Care products for pets can now be purchased directly on the manufacturer's website, www.zymox.com.
Consumers can now shop the entire line of authentic, enzyme-based pet care skin, ear and dental American-made products. Pet King Brands witnessed explosive sales during the height of the COVID-19 pandemic as first-time pet parents adopted and other pet parents expanded their family with the addition of new dogs, cats and other animals. The pandemic also had a profound impact on veterinary clinics and grooming shops services, forcing pet parents to find other means to care for their pets' health care needs.
"While ecommerce grew exponentially with the demand for pet ear, skin and dental care products, many pet parents were facing a growing concern about counterfeit products on the marketplace and were seeking ways to purchase directly from the manufacturer," said Pamela Bosco, President and founder of Pet King Brands. "We listened to the pet parents' unwavering pleas to help provide authentic product that would provide relief for their pets' health concern, and not harm them. In response, we are proud to be able to say 'the store is open for business' and consumers can shop with peace of mind!"
For more than twenty years ZYMOX and Oratene have helped pets have healthy mouths and find relief from painful ear infections and itchy allergy skin. The demand for the products has dramatically risen over the past two decades as veterinarians, pet parents, and groomers have sought out products that are free of antibiotics, harsh ingredients and made with quality ingredients made in America.
To learn more about the products or to purchase direct, visit www.zymox.com
About Pet King Brands, Inc.
Pet King Brands, the maker of ZYMOX® Ear and Skin products, Oratene® Brushless Oral Care and Equine Defense®, is a leader in veterinarian-approved pet products made in the USA. Focused on the health and wellness of small and large animals of all ages, the products utilize the advanced technology of the patented LP3 Enzyme System. Led by President and Founder, Pamela Bosco, who first introduced ZYMOX in 1998 with the help of her bioscientist brother, Michael Pellico, Pet King Brands has changed the way people care for animals' ears, skin, and mouth. Guided by the principle that Healthy Animals Lead Happy LivesTM, Pet King Brands offers solutions that are gentle to the animal, easy to administer and free of harsh chemicals and antibiotics.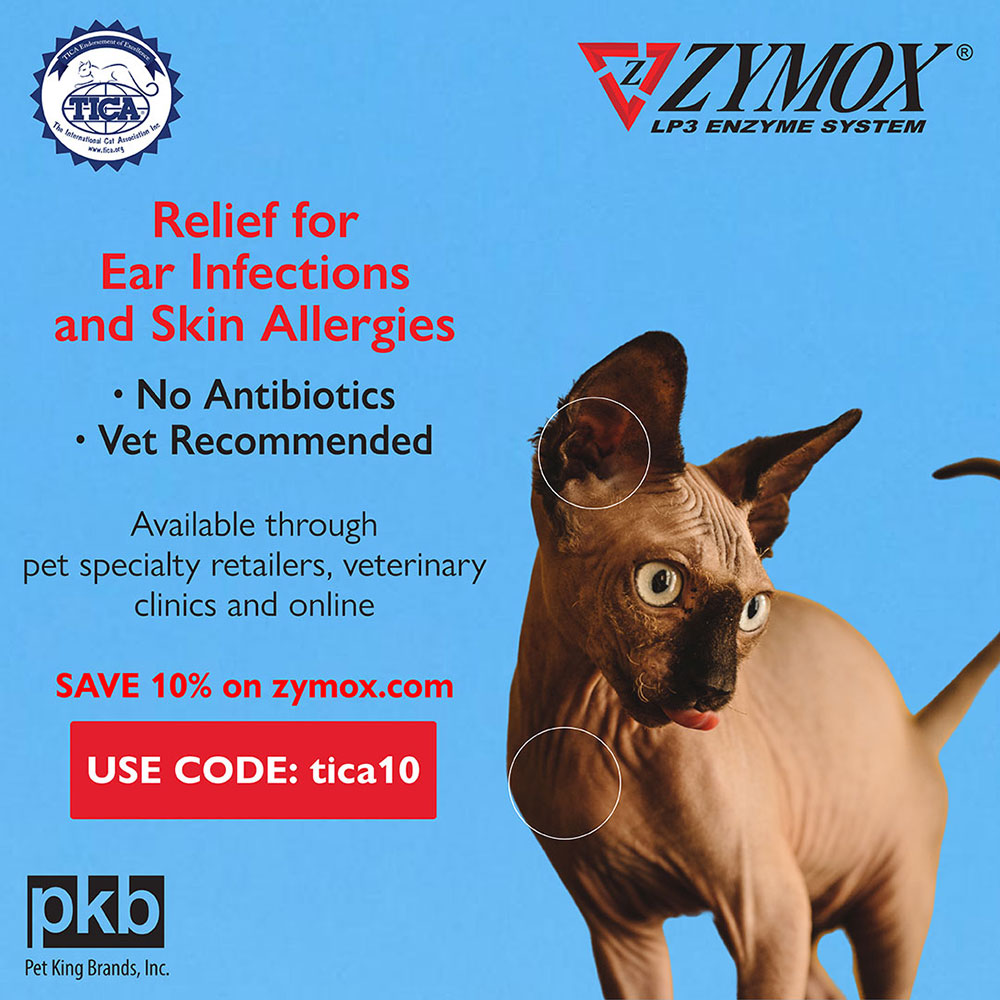 Details

Category:

Press Releases

Hits: 6221
WESTMONT, Ill., Oct. 17, 2019 /PRNewswire/ -- The International Cat Association (TICA)—the world's largest genetic registry of pedigreed and domestic cats--recently bestowed its highest level of endorsement, the Seal of Excellence, onto Pet King Brands' veterinarian-recommended ZYMOX® Dermatology and Oratene® Brushless Oral Care product lines.

Details

Category:

Press Releases

Hits: 7037

Crash Tests in Side Positioning Build on Outcomes of Previous Upright Position Testing


PASADENA, Calif.—August 13, 2019—Sleepypod®, a Pasadena-based company known for redefining pet products, today presents new crash test research. Crash tests were performed to assess the effectiveness of Sleepypod's Clickit Terrain car safety harness in restraining a pet while positioned in a side lounging position. These tests build on Sleepypod crash test research of a pet in an upright seated position.

Earlier Testing in Upright Seated Position
Previous crash test research by Sleepypod using its proprietary DUKE line of crash test dogs was performed with the crash test dog in a seated position. These earlier tests demonstrated the Clickit Terrain safety harness was successful in achieving Sleepypod's criteria of keeping the crash test dog on the seat bench for the duration of the test while controlling rotation of the pet. View crash test at U.S. FMVSS 213 standard at https://www.youtube.com/watch?v=SSFp0o2uZTo.
Details

Category:

Press Releases

Hits: 7961

Meow Parlour to host first adoption pop-up for the Power of Purrsuasion campaign
NEW YORK CITY, NEW YORK: Dr. Elsey's, a veterinarian-owned cat product brand, will host the first adoption event for their Power of Purrsuasion campaign at Meow Parlour in New York City April 22 through May 15. The campaign aims to increase adoption rates by raising awareness of the benefits of owning a cat to those who might need some "purrsuading" to adopt. During the course of the event, lucky adopters will receive a complimentary Adoption Starter Kit full of items from Dr. Elsey's line of products as well as campaign partners while supplies last. Additionally, on a first come first serve basis, adopters will receive financial support with their adoptions and waived entrance fees, along with educational resources to help ease the transition with their new pets.