There is no translation available.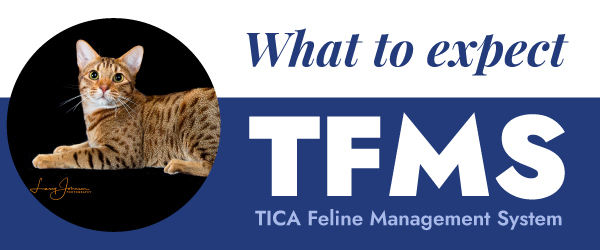 Dear TICA Members and Clients,
Today, September 10, TICA's TDS will shut down for data migration to the new TICA Feline Management System (TFMS). We are very excited to announce that the new system will be up and operational this Tuesday, September 14.
To help you get ready for the launch, we have provided the following links to information and 'how to' videos that will let you hit the ground running when TFMS launches, including:
To ensure a smooth transition, please Do Not Call or Email TICA's Executive Office for information or updates during this timeframe.
Thank you for your continued support during this exciting time.
Sincerely,
The TICA Marketing Team