说明

分类:

TICA News

点击数:120
There is no translation available.
To help us serve you better, TICA is seeking your feedback to understand how we can continue to improve our annual Yearbook. Tell us how we are doing and how we can better serve your needs and give you more value in your membership. Click here to complete the survey.
说明

分类:

TICA News

点击数:393
There is no translation available.
Election to be held in October 2020. The filing period is June 1st, 2020 through July 31st, 2020. The person filing must have been a consecutive member in good standing as of or prior to May 1st, 2018 and also must pay their membership dues through May 1st, 2024.
Click here to file as a candidate for President, Vice-President, or Breed Committee Member
Click here to get some information about requirements for voting, requirements to be a candidate, how to vote, and some pointers on which candidate to vote for.
---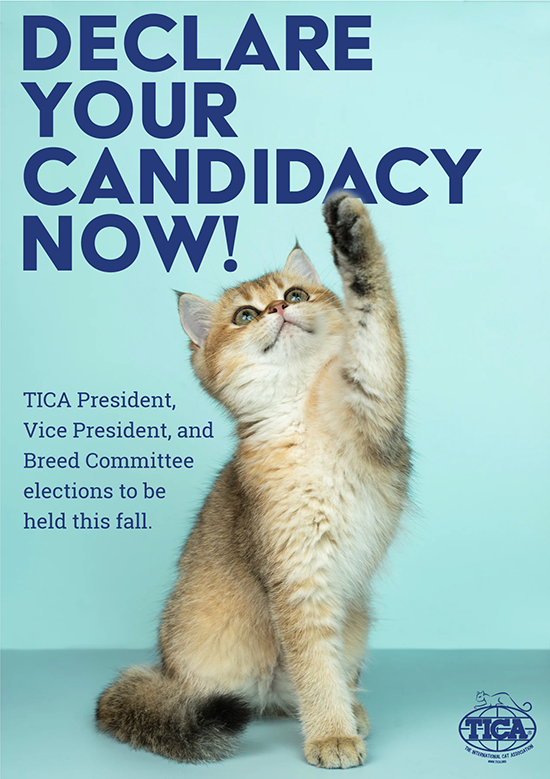 2020 Voting Ballot
President: Vicki Jo Harrison
Vice President: Ralph Stadler
Breed Committees:
Abyssinian Breed Group (AB/SO): Kerry Dolan
Bengal Breed Group (BG/BGL): Jessica Petras
British Breed Group (BS/BL): Jesub Byun
Household Pet: Vanadis Crawford
Japanese Bobtail Breed Group (JB/JBL): Vanadis Crawford
Manx Breed Group (MX/CY): Shari Millar
Maine Coon Breed Group (MC/MCP): Teri Matzkin, Liz Hansen Brown
Munchkin Breed Group (MK/MKL): Sherri McConnell, Samantha McConnell
Minuet Breed Group (MNT/MNL): Sherri McConnell, Samantha McConnell, Catherine Rudy
Ocicat: Robin Madigan
Oriental Breed Group (SI/BA/OS/OL): Heather Lorimer
Persian Breed Group (PS/HI/ES): Jane Allen
Ragdoll: Amy Stadter
Scottish Breed Group (SF/SFL/SCS/SCL): Cheryl Hogan
Siamese Breed Group (SI/BA/OS/OL): Toni Jones, Vicki Jo Harrison
Singapura: Catherine Bourreau
Sphynx: Alessio Pasquini
Tonkinese: Vanadis Crawford


说明

分类:

TICA News

点击数:4070
There is no translation available.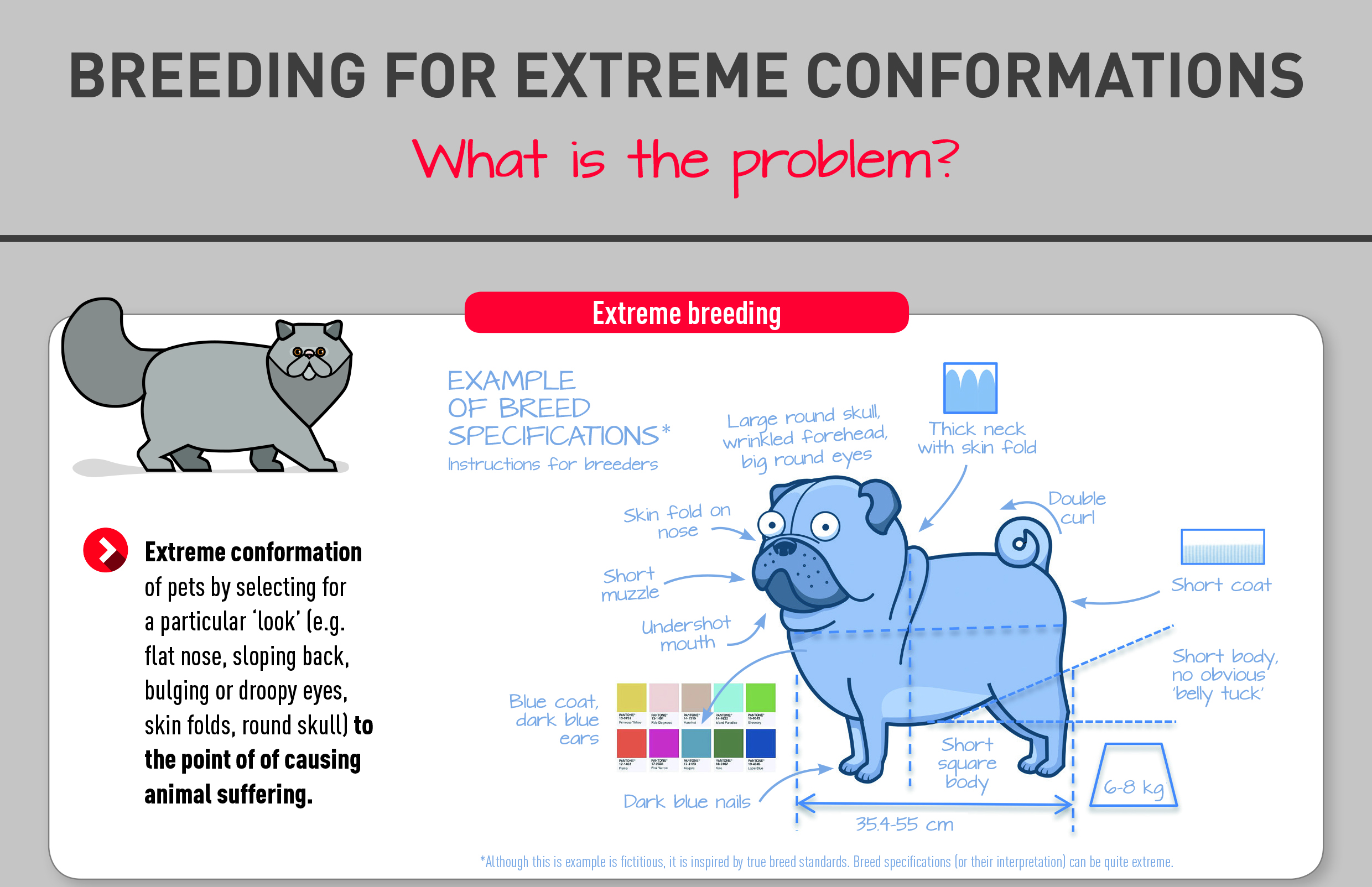 Great information from fve.org & fecava.org on extreme breeding we thought was important to share. Click on link to download PDFs!
说明

分类:

TICA News

点击数:1206
There is no translation available.
The novel coronavirus has many pet owners asking questions about the safety of their pets and how to care for their furry friends if an owner gets infected.

To help pet owners, the AVMA has compiled answers to some of the most frequent questions they have received about how the Coronavirus Disease 2019 (COVID-19), which is caused by the virus SARS-CoV-2, relates to pets.
说明

分类:

TICA News

点击数:3202
There is no translation available.
LAS VEGAS (PRWEB) June 12, 2019
VIVA LAS VEGAS II Returns to The Strip for an International Show and All Things Feline Exposition this Labour Day Weekend.
The International Cat Association's (TICA) 40th annual show and awards ceremony, 'Viva Las Vegas II', is returning to Las Vegas this summer.
The TICA international show is in town for its biggest event of the year - the Oscar's of the cat world - to stage, reward, and celebrate our purrfect companions. Taking over Rio All-Suites Hotel and Casino in Las Vegas from August 30th to September 1st, about 500 cats, across 70 breeds will be there to strut their stuff and compete for best cat, best kitten, best neuter, and best household pet in show.