There is no translation available.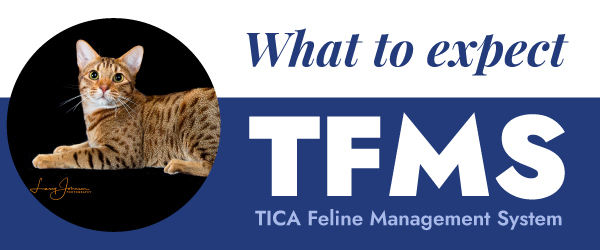 The new TFMS platform will help TICA clients work more efficiently and accurately by moving to a modern platform that allows TICA to respond to customer needs and reduce turnaround times. Read a recent update from TICA President Vicki Jo Harrison.
As with any new implementation, there will likely be some early bugs that will need to be addressed. Please be patient as we work through the initial implementation of our new modern system, it will be worth the wait! Welcome to TFMS.