State of the Cat Study
A partnership of TICA & Optimal Selection by Wisdom Health to improve awareness and advance understanding of feline genetics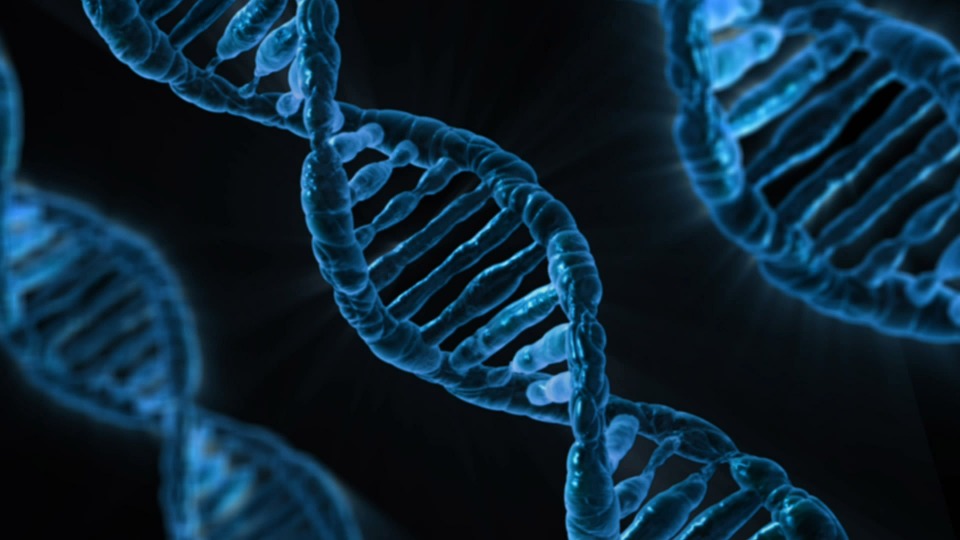 TICA has partnered with Wisdom Health™ to help study domestic cats and bring powerful genetic testing to Members? Together, we are looking to improve the understanding, create resources, and drive awareness of feline genetics on a broad scale! TICA Members will help understand through genetic screening and comprehensive survey analysis of 1,000 TICA registered cats the "State of the Cat".
Benefit
TICA Members get immediate access to well-established genetic tests and a vast array of new genetic insights offered at a significant savings using the Optimal Selection™ Feline Genetic Breeding Analysis test. Every cat in the study will be tested for the majority of published feline genetic diseases and traits.
Goals
Carry out a "State of the Cat" study that combines extensive genetic analyses with thorough medical and behavioral health survey results of 1,000 TICA registered cats.
Provide long term benefits for every cat, regardless of breed or pedigree status, and every cat lover through increased awareness, understanding and reduction of genetic-based inherited diseases and conditions in cats
Increase the knowledge base and awareness of feline genetics among TICA Members , cat enthusiasts and the general public
Demonstrate the positive benefits of collaborations between enthusiast, scientific and corporate communities as a model for the future.
Team
These efforts are led on TICA's behalf by TICA President Vickie Fisher and the TICA State of the Cat Committee of Ellen Crockett, Lauren Gilvey, Liz Hansen, PhD, Vicki Jo Harrison, Anthony Hutcherson, Toni Jones, Adriana Kajon,PhD with assistance from TICA's Marketing Director Roeann Fulkerson. Each plays an important part in crafting the program to benefit TICA & its members.
TICA's Board and then President Fate Mays approved the partnership at the Spring Board of Director's meeting in May 2017 from a proposal presented by Anthony Hutcherson.
Dr. Katherine "Katie" Lytle DVM is joined by Dr. Casey Knox, DVM head of Wisdom Health's "State of the Cat" team. They are joined by a staff including geneticists, bio-informatitions veterinarians and customer service representatives at Wisdom Health's offices in Vancouver, WA and partner Genoscoper Helsinki, Finland. Wisdom Health is a division of Mars Petcare.
The partnership officially kicked off at the 2017 TICA Annual where Dr. Lytle presented the features of the test array and provided details on the framework of the initiative. As TICA AB Judge and Genetics Committee member Adriana Kajon, PhD remarked in her introduction "With this project, we are embracing the future of the cat fancy.
Purpose
The TICA-Wisdom Health partnership seeks to demonstrate the crucial value of purposefully-bred cats to better understand diseases with a genetic basis. For the first time, there will be hard data on the prevalence of these mutations in the feline population of pedigree and non-pedigree cats. This collaboration between scientific researchers and the cat breeding community hopes to provide information and guidance that can be used to reduce the prevalence of certain conditions which, with diligent management over time, could result in the eradication of these negative mutations from the fancy. Because certain conditions found in our beloved cats are also found in people, the study may also yield information that can be translated into improvements for human health. The multitude of data gathered will offer insights for cat enthusiasts, academia, and industry. It will also stimulate new investigations, encourage innovation and refinement of genetic testing platforms, and empower mate selection with empirically-based knowledge.
Why is this study important? We know that every disease or trait mutation does not always affect all individuals or populations in the same way. An individual's genetic background may influence how a mutation is or is not expressed. Participation in this study will help us better understand how particular breed backgrounds impact the expression of specific traits and disease mutations and may help highlight genetic associations that are currently not known or understood. In sum, the broad spectrum of this study has implications that may help improve the overall health of pedigreed cats.
Once the study wraps up, the findings will be submitted for publication in a peer-reviewed scientific journal. This is an unprecedented event in the history of feline registries, as we are unaware of any other feline registry participating in the authorship and dissemination of genetic research in this fashion.
Process
This is a voluntary study with participating cats screened on a custom Illumina chip array that will test 10,000 genetic markers across each cat's DNA! Results from this commercial test will be shared with the owner and include:
Screening your cat for over 40+ diseases
Testing for 25+ traits
Determining blood type
Assessing genetic diversity
This means most of the individual tests breeders might seek are combined into a single cost-effective, comprehensive testing panel! These include HCM, PKD, Pk-def, PRA-b, Agouti, Longhair, Dilute, and Blood Type among others. Thus, the panel offers extensive testing for one single fee! For a complete list, please visit www.Optimal-Selection.com.
Regarding the testing
Individual and PRIVATE Results: the individual submitting the sample will receive the results, including detailed information on each of the mutations and what is known about it. You control who sees the results. If requested, the Wisdom Health team, including veterinarians and geneticists, is available to help answer questions and provide guidance.
Breed Prevalence Data: individual disease mutation results will be aggregated by breed to report the prevalence of the mutation in the breed. However, NO ONE will ever know your individual results unless you decide to disclose them.
Breeder Tool: if you choose, you can leverage the new findings to identify compatible mates by employing a tool that uses the available genetic data to assess predicted diversity scores for the offspring.
Diversity Testing: this screening panel will analyze 10,000 SNP (single nucleotide polymorphisms) of your cat's DNA. This information will be used to generate diversity scores to help promote health in the feline population.
What is the process?
Purchase your kit(s) directly from Wisdom Health
US & Canada: https://www.optimal-selection.com/optimal_selection_cats/

Swab you cat, activate the kit online, and submit the sample

Fill out the health survey when you receive the link (spring 2018)
And that's it!
Sample Report here (this owner made their cat's results public)
Visit the Public Cats profile to see many different individual reports here
Want to better navigate the Optimal-Selection.com website? See this video by TICA Board Member Liz Hansen, GL Regional Director & Maine Coon Breed chair.
Study Progress
Check these progress charts of total TICA registered cat participants.
See the top participating breeds.
Rewards and recognition
$5 of the purchase price from TICA Members using a coupon code will be donated to a feline health charity that will be co-selected by TICA and Wisdom Health at the conclusion of the study.
All TICA Members who participate by screening at least one cat and completing the survey for that cat will be recognized on this page and receive via email a certificate as a TICA Feline Genetic Pioneer.
This partnership is for the Membership's benefit; TICA, its staff, officers, or officials will receive no payment or personal benefit. Tests cannot be purchased from TICA; all financial transactions will occur directly between the Member and Wisdom Health as all kits will be purchased directly via their website www.Optimal-Selection.com for US and Canada and www.MyCatDNA.com for all others. Discount coupons will only be provided to TICA Members via email. Coupons cannot be obtained from TICA or Wisdom Health.
Unique or Different Cat
Is your cat a little different? Do you think your cat has a unique trait, color, hair texture, anatomical feature, pattern or ability? Send a photo to This email address is being protected from spambots. You need JavaScript enabled to view it.. Submission of the photo allows TICA to review, use and share the photo.
See cats who have unique genes below in the coming months.
---
---
A Letter From Optimal Selection
Dear Valued Customer
We are excited to announce that after 4 January 2018, the Optimal Selection™ Feline Genetic Breeding Analysis test content will cover an even more comprehensive panel of genetic disease and trait tests. Additionally, the test will now have features that provide genome-wide genetic diversity measures for each tested cat. All of these features will be available in the newly upgraded report and feline database. You will also have access to the improved Breeder Tool which will distill all the results from the 40+ disease mutations, the 20+ trait tests, and genetic diversity of the tested cat and allows you to compare your cat's results to others in the database. By using to tool, you can determine the scientifically-calculated compatibility score for possible mates from the breeder population in the Optimal Selection™ database, a first for the feline fancy. This score can help you identify the breeding pairs that are most likely to produce the healthiest, most diverse kittens.
We are very grateful to all our pioneer customers for their support and encouragement, helping us develop the world's most comprehensive feline test available. To thank you for your contributions to our work, all samples with results published before 4 January 2018 will be provided with a FREE upgrade to this latest version. The samples are being re-run on the new panel and we anticipate that the data should become available over the course of the next few weeks. You will receive information about your upgraded test results via email as they become available.
We invite you to visit the website to learn about the latest test addition and features which are now part of the Optimal Selection™ Feline Genetic Breeding Analysis test here. If you still wish to see your Optimal Selection™ cat test report published before 4 January 2018 results you may see them here.
As we kick off 2018, we are very excited to be able to offer this state of the art technology and testing to breeders and fanciers. We look forward to helping you make scientifically-founded breeding decisions that help produce healthy kittens. Thank you for being one of our valued customer and Happy New Year!
Best,
Wisdom Health & Genoscoper R&D Teams