There is no translation available.
Name: Agnieszka Kedziora

City: Nyack

State: New York

Country: USA

Zip: 10960

Phone: (845) 304-7999

Email: altaicats@gmail.com
Expires 5/1/2022 • Renew
Problem with your listing? Email TICA
Disclaimer: The International Cat Association, Inc.® (TICA®) Does Not Endorse any of the breeders, products, or services on this page unless otherwise noted. Please read our Disclaimers.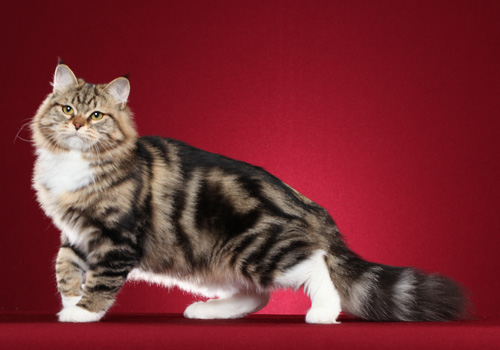 Accepted For Championship in TICA in 1993
---
---
Best of Breed: Siberian

Click on thumbnails for larger image

Best Siberian Of The Year
IW BW SGC STERLINGCATZ MOZART
BROWN (BLACK) CLASSIC TABBY
Bred By: ROSE MARY CYR
Owned By: ROSE MARY CYR/N BOUCHARD AND M GAGNE


Sponsor: Congratulations & love to Mozart & Rose Mary

Best Siberian Kitten Of The Year
IW BW BASILICBLESSING TRINITY STAR
BROWN (BLACK) CLASSIC TORBIE/WHITE
Bred By: SHELLEY SOPA
Owned By: KIMBERLY MCDANIEL


Sponsor: Congrats from Chemicoons

Best Siberian Alter Of The Year
IW BW SGCA STERLINGCATZ DYNAMIC DMITRY
BROWN (BLACK) CLASSIC TABBY
Bred By: ROSE MARY CYR
Owned By: LISA LEDOUX/ROSE MARY CYR

Sponsor: Love, Cat and Jon and Venus